Interview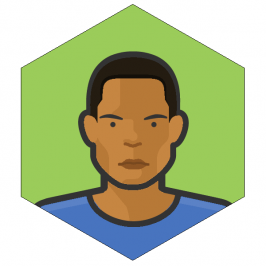 We talked with Nathan Joseph in February, 2020.
Stats
👋 Hi! Tell us about yourself and your training
So where to begin on my fitness journey. I'm Nathan, 28, from Essex and living in Sydney and that's the boring stuff out of the way!
From a young age, I loved everything about sport, and started playing football and rugby at the age of five! From then, all I ever wanted to do was something in sport, which led me to the gym.
I was 18 when I first started training. I bought two dumbbells, and just done curls in my bedroom. The next day I had work and someone asked if I'd been training and from then I was hooked.
I was into the aesthetic side of training when I started, I trained to look good. I found that I'd yo-up and was uncommitted to the gym. I'd train all year round but go through the motions until I was a couple months away from a holiday I'd take things seriously.
However, through my journey it has changed to more of the mental aspect of training and how it focuses me in other aspects of my life. If I train, I feel more driven, more positive and more productive. This has led me to two years of consistent training since 2018.
After seeing the benefits of gym, I wanted to make it my goal to help as many people as I can become as healthy as they can be. That's the reason why I'm so passionate about fitness and why I launched my fitness app called, Go Live Fitness. It is a marketplace app for personal trainers to connect with clients.
⏱ Describe a typical day of training
---
For me, gym is all about basics.
---
When it comes to training, I like to keep things simple. Hit compounds in every session, superset most exercises and train consistently. I'll train six days a week with one rest day and follow an easy split of legs, chest and back, shoulders and arms… repeat!!
For me, gym is all about basics. Get to the gym, a bottle of water is a must, ab roller, AirPods, get your music pumping and get it done!
My favourite exercises are deadlifts/squats and face pulls. I don't keep a training log I just make sure I'm putting it all in all of the time!
👊 How do you keep going and push harder?
A huge driver of mine is to do things and drive myself when others would stop. I want to push my body as far as it can go naturally. When the voice in my head tells me to stop, that's when I smile and think here we go, we're going to get it! Even then I always think am I doing enough? Am I pushing myself to the limit? What else can I do?
I train around work and make sure I have good time to see friends and family in the evenings and weekends.
🏆 How are you doing today and what does the future look like?
Over the next few years, the goals are to make fitness my life. Develop business is the only work that I've ever loved and help as many people as I can.
If I could start all over in my fitness journey, I'd train legs more rather than avoid them because of the pain of DOMS as I feel I'm playing catch up now.
🤕 How do you recover, rest and handle injuries?
I'm a massive advocate of listening to my body. If I feel like I can't train for whatever reason (very rarely), I'll change the workout and do an active recovery session, walk, stretch, foam roll just to keep everything moving without any strenuous exercise!
I normally sleep for seven hours, with travelling I train wherever I go make sure I get it in, it might not be as intense but I'll hit full body workouts to maintain a physique rather than just stop.
To recover, I'll use a foam roller rarely and stretch. Sports massages are something I will implement in 2020.
🍎 How is your diet and what supplements do you use?
---
I don't have cheat meals but mostly refeeds.
---
In terms of food again, consistency is key. I wouldn't say I'm someone that will have a bulking period, if I do put on weight it is still whilst maintaining a fairly lean physique.
However, what I would say is counting macros is a must. If you leave your calorie down to guess work you're never going to be where you want to be.
For me, I consume all of my macros through food. I don't take any supplements apart from plant-based protein. I'll have a coffee before I train and that's about it.
Brand of hemp protein isn't important to me as long as it's chocolate flavour although I will be looking for a sponsor this year.
In terms of going out, I'm a socialite so I'll tailor my macros through the week to match my weekend if I know I'm going drinking or for dinners at the weekend I'll change my macros through the week to accommodate that.
I don't have cheat meals but mostly refeeds. So just more of the good whole foods I eat!
👍 What has inspired and motivated you?
I think it's important to be inspired in life. I like to think people in my closest circle inspire me, they do incredible shit! Friends that have moved to Dubai, own a successful property business, chase storms for TV programs, all of which is pretty epic shit.
I feel like that's so key, to surround yourself with go getters, people that inspire you to keep getting better and not settling for the norm or what so many people believe.
I also love falling asleep to self improvement books on audible, the secret, think and grow rich, the subtle art of not giving a fuck the list goes on.
✏️ Advice for other people who want to improve themselves?
---
So if a baby can decide to start, why can't you?
---
In terms of advice, I've received and learned, I'd say the best advice there is out there is simply "start". Starting is the hardest thing. When you're a baby you can't walk. You fall constantly because you can't do it yet. But even at that age you keep going and eventually everything clicks. So if a baby can decide to start, why can't you?
Once starting in the gym I'd say if I could do it all again I would make sure my split was on point, make sure that you're hitting each muscle group twice a week and focus on form, not the weight as that will fly up over time!
🤝 Are you taking on clients right now?
That's pretty much a wrap on where I'm at! I love this, I live for it and I want to help as many people as I can! With that being said I do have slots available for online coaching!
📝 Where can we learn more about you?
You can email me on [email protected] Find me on Instagram: nathanjoseph__ and hit me up on YouTube and search Nathan Joseph's World.