Interview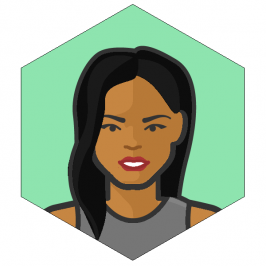 We talked with Lenda Murray in December, 2019.
Stats
👋 Hi! Tell us about yourself and your training
My name is Lenda Murray and I'm from Detroit, Michigan but today I live in Los Angeles.
I won the Ms. Olympia world championships eight times. My first Ms. Olympia win was in 1990 where I won 6 consecutive titles. I retired for 5 years and returned in my 40's to win 2 more Olympia titles.
I'm most proud of my Bachelor of Science degree from Western Michigan University and of course My 8 Ms. Olympia championship titles.
I currently am the spokesperson for Wings of Strength a company that promotes fitness through sponsorship of major IFBB Pro League and NPC events nationally and internationally.
I also currently own and operate Crystal Planet Nutrition where I promote nutritional products for well being and anti-aging. My products can be found on Amazon.
I'm 57 years of age and still live the health and fitness lifestyle. Exercise and supplementation is an important part of my well being and I have stayed consistent for 40 years.
I started exercising and training as a track athlete and cheerleader. Being an athlete led me to Bodybuilding for which I am forever grateful.
⏱ Describe a typical day of training
My training philosophy has always been simple in that I train hard but smart. I always instinctively connected with my body and knew when to train and when to rest.
Today I train 4 days per week. 2 days on and 1 day off and then back 2 on:
Day 1 I start with upper body (Chest and Biceps).
Day 2 it's Quadriceps and Hamstrings.
Day 3 I rest completely.
Day 4 is Back and Calves
Day 5 is Shoulders and Triceps.
I start my week off Monday to make sure that the weekly plan most likely will be executed.
I don't do split training anymore because I'm retired from competition and its just not necessary for me.
I don't do supersets or giant sets and rest time between sets is about 1 minute and 30 secs. The rest between sets gives me time to properly do the next set for a range of 12 to 15 reps.
If I can't do 12 reps then this is when I know I need to rest longer to prevent injury and recover properly.
On each day I incorporate about 30 to 40 minutes of cardio activity at a pace that I can comfortably have a conversation. I spend a maximum of 1 hour and a half in the gym to accomplish both weight training and cardio.
If an exercise didn't feel good I would not do it just because others said it was the best. Whatever I do regarding exercise must feel good to my body and mind.
I feel that my instinctive nature to exercise is why today I have suffered no injuries and can at the age of 57 still do much of what I did when I was in my late 20's.
Exercise is not complicated and I start first with what's going on inside of me and here is where I know instinctively what I should or should not be doing .
👊 How do you keep going and push harder?
---
I unfortunately began to be more concerned with my weight and what I saw in the mirror.
---
It's a beautiful thing that today I still exercise consistently. I started exercising in my late teens and at that time I discovered how good it made me feel mentally.
Running was my first love and I always looked forward to the high I received after a run.
In my 20's I noticed that I was gaining weight because my metabolism couldn't keep up with the calories that I took in.
It was only at this point that I started to use exercise solely to lose weight and stay in shape. I had lost the sole purpose of exercise for mental health and well-being.
I unfortunately began to be more concerned with my weight and what I saw in the mirror.
In my 20's and still having great physical ability I was able to exercise and get my weight back into control. It was this naivety that got me sidetracked in regards to the true importance of physical fitness.
🏆 How are you doing today and what does the future look like?
Today I'm doing great and feel incredibly blessed to see how my fitness regimen has served me well.
Today I'm still a dominant force in the industry because it wasn't about applause or money, but it was simply the foundation of my being. I genuinely love exercise and didn't do it solely for a trophy.
In the 80's weight training wasn't so popular for women and I'm thankful that I chose to ignore the stereotypes of what a woman should be and look like.
Today weight training more importantly has helped me to maintain strength and most importantly it has assisted me in my later years to maintain a more youthful appearance.
There's not much that I would change if I had the opportunity to start over again. My future is bright and I'm grateful for the opportunities I now have in the fitness industry.
🤕 How do you recover, rest and handle injuries?
---
I was always very good about not over training and instinctively listened to my body.
---
Recovery is very important at any stage of our lives but it is especially important as the body matures. I was always very good about not over training and instinctively listened to my body.
I try and get at least 7 hours of sleep per day.
Daily meditation has allowed me to move through this life in peace and guides me through the challenges of my day. I sit quietly for 15 minutes and begin to inhale through my nose and exhale through my mouth.
Supplementation is also very important, especially at this stage of my life. As my body began to go through menopause I discovered natural supplements to help with balance and recovery. My favorite supplements are: Ashwagandha, Milk Thistle, NAC, Black Charcoal and Essential Fatty Acid.
In my competitive days I would weight train 5 days and incorporate cardio activity before and after weight training in the pre-contest phase.
In the off-season of my competitive days I would weight train 4 days per week and only do 4 40 minute sessions of cardio activity after weight training weekly.
Today I'm on the road a lot and I still find a way to exercise.
Exercise and supplementation is what has allowed me to travel and to keep up with the energy that takes place a fitness events.
On the road I always find a way to get my exercise in for it is essential to my well-being. I usually use the hotel gym, go for a walk or do the stairs in the hotel.
🍎 How is your diet and what supplements do you use?
Honestly my diet has always been my biggest challenge. I love to eat, and I adore carbohydrates.
I've learned that balance in my diet is essential both to maintain a decent weight and more importantly to control my bodies response to too many carbohydrates, caffeine and alcohol.
During menopause I quickly noticed that if I ate too much of any of these items my body did not respond well. So, I had to grow up and learn what to eat and when to eat it.
I do occasionally eat junk food but everything I do is about balance. So, I must have more good days of eating good within a week than bad.
When I sit to eat I always ask myself, am I satisfied or full. I always shoot for being satisfied and this controls the calories I take in.
My formulation of Organic Ashwagandha and Organic Rhodiola Rosea with Bioperin provides a natural remedy for anxiety and stress relief.
The high concentration dose helps to manage your hormone levels and improve the quality of your life. These herbs also help to normalize thyroid and adrenal health function, improve your energy and performance levels.
Your body will then progress towards a more normal endocrine state, helping to manage cortisol health levels. The Bioperin is not organic but I felt necessary to help deliver the herbs much more effectively.
👍 What has inspired and motivated you?
What inspires me and motivates me is Meditation each morning. I'm learning to sit still before I begin my day.
If I'm not connected to my higher source my vibration is off and everything that follows within the day doesn't go as smoothly.
Some of my favorite books are motivational books such as Ask and It is Given and The Law of Attraction by Esther and Jerry Hicks.
I also read daily inspirational quotes and practice affirmations throughout my day.
✏️ Advice for other people who want to improve themselves?
---
If it's not broke don't fix it.
---
If I were new to bodybuilding and fitness today, I would keep it simple. If it's not broke don't fix it.
Train hard but always train smart. Today I witness all types of crazy exercises that people do just because they think if it's not hard then I'm not doing the work needed.
My advice is that if it doesn't feel right then absolutely don't do it.
Each of us have talents and great physical attributes. Don't follow Ms. Olympia's routine just because but begin to learn what works best for you.
I often tell competitors and clients that you must exercise because it makes you feel good first and the physical will automatically come.
You must understand and know why you are competing. It can't be about the trophy or winning the Olympia but it must be because you are passionate about the process.
The outcome will always bring success. Whatever you want, you can have but you must be in acceptance and enjoy the ride.
🤝 Are you taking on clients right now?
I no longer train clients, but I will with a few do one on one consultations.
I'm very selective in who I work with in that the person must be willing to understand and accept that it's an inside job!
If your head is not right and you're doing things for the wrong reasons I just can't waste my time. Today my time is valuable and I'm most effective with clients that are willing to first look within themselves.
📝 Where can we learn more about you?
People can contact me by emailing me at [email protected]
Follow me on Instagram @themsolympia and like me on Facebook @lenda.murray.fan.page
For information on my shows that I'm the promoter of they can go to lendamurraybodybuilding.com.
Right now I have 3 shows that I own and operate: Savannah PRO AM on April 11, Norfolk Pro AM on July 11th and Detroit Classic on August 15th.
If you're interested in balancing your body, one of the best natural supplements on the planet is Ashwagandha. Learn more on crystalplanetnutrition.com and purchase on Amazon.