Interview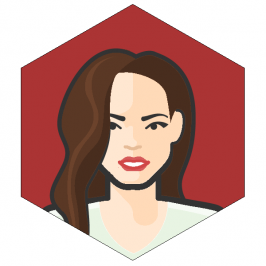 We talked with Caitlin Rice in February, 2020.
Stats
👋 Hi! Tell us about yourself and your training
My name is Caitlin Rice. I'm originally from Dallas, TX. I grew up an "Army Brat." In my first 18 years of life, I moved at least 10 times and traveled to many other countries. About three years ago, I decided to follow my dreams and moved to Southern California! I live by the beach in San Diego with my boyfriend, Brad, and our rescue pup, Loki. I am 28 years old.
I started in fashion modeling at the age of 16 in Atlanta, Georgia. My diet was absolutely horrible. The fashion industry put pressure on me to be rail thin so my diet ended up consisting of pretty much nothing. I was on the verge of an eating disorder, malnourished, and unhappy. I decided to get away from that lifestyle and focus on my education and career of becoming an international lawyer.
I started doing a bit of cardio and a lot of partying! I was eating again but not very healthfully. I gained 15 pounds and was what I call "skinny fat." I had no muscle definition and a little belly from all the alcohol and bad food I was consuming. I decided it was time to turn things around. I stopped going out on the weekends and stopped partying.
I started hitting the weights and did a lot of research. I learned how to lift weights properly and quite simply fell in love with it. Lifting became a lifestyle and pretty much the best part of my day. I always strive for progress. Being fit is so much more than just looking good and having a good body.
I became addicted to the feeling of being healthy and full of energy. In addition to learning how to lift weights properly, I taught myself all about proper nutrition as well; looking online at videos and how-to tutorials on proper form and different routines, etc.
I then started putting my own routine together made up of the exercises that I found were the most beneficial to me – the exercises and combinations of exercises that were giving me the most results.
I started very casually providing personal training guidance to some of my friends and family, trying to get them into fitness. It felt great to help other people!
The more I shared how awesome it is to feel amazing about yourself from eating properly and working out on my Instagram page, the more I got noticed by some of the bigger fitness pages and social media. It kept me focused and motivated and thinking about a career in the fitness industry.
I was studying Political Science and Pre-Law at Southern Methodist University in Dallas, TX. My plans were to attend law school after I graduated and go into International Adoption Law. However, as my social media expanded, so did my reach. I realized how much of an opportunity social media could be and decided to turn my new-found notoriety into an outlet through which I could help others.
I absolutely love spending my time outside soaking up the sun, whether it be hiking or playing on the beach with my pup. I am a voracious reader, I've read 140 books in the past 10 months! (As a kid, I used to check out huge bags of books every week at the library and I read them all!) I love doing anything active.
Working with children is another passion of mine. I volunteer with a few children's charities and I sponsor/mentor a child that I get together with on a regular basis. I like to stay busy being productive. I also love to golf!
⏱ Describe a typical day of training
---
I am currently working with a coach so my recent workout split has been under his direction.
---
I absolutely love the gym and working out. I love finding new ways to get sweaty too! I'm always down to try a new class like Pilates or Barre.
I am currently working with a coach so my recent workout split has been under his direction. I decided to work with a coach because it makes it so much easier than doing my own programming and I am accountable to someone else.
When I coach myself, I tend to be WAY more strict than necessary and then overwork myself. So It's nice to have outside perspective and guidance. Even coaches need coaches!
My current goals are to lose weight and get conditioned to possibly do my first ever fitness competition! Here is my workout split right now!
Monday: Back and Hamstrings
Tuesday: Shoulders and Abs
Wednesday: Leg day (glute focused)
Thursday: Arms and Abs
Friday: Full body HIIT/Plyos
Saturday: Legs- Quad focused
Sunday: Rest
My current cardio split is my 45-minute Spin Class, three days a week, and my daily 3.5 mile brisk paced beach walk with my pup!
I absolutely LOVE leg day; it is definitely my favorite muscle group to work! I have a gym bag filled with booty bands, ankle straps, ankle weights, and other accessories for an added burn on leg day. My second favorite is shoulder Day.
I love to train with my boyfriend or one of my gal pals, but for the most part, I fly solo. I love listening to motivational or educational podcasts while I lift. I bounce around to a few different gyms in my area; I love to switch it up!
👊 How do you keep going and push harder?
---
Change your mindset, change your attitude and you will change your life.
---
I am Type A and always need to be doing something productive. Working out is my therapy. The gym is my sanctuary. If I don't work out in a day, I feel super antsy and just don't feel like myself.
Moving my body and pushing myself is crucial to the functionality of my day. I look forward to my time to myself to train. Seeing the changes in the mirror as progress is addicting and keeps me motivated and hungry for more!
I am also super motivated by the consequences of not pushing myself and not going after my dreams. Nothing bothers me more than something remaining stagnant. If it's not growing and changing, it is dying. This applies to everything in my life.
I am always pushing to be better, to learn more, to grow more, to challenge myself more, to put myself in situations where I am forced to be brave and courageous and step up. I believe that your mindset is everything and can completely change the trajectory of your life.
For instance, I used to think I hated the stair master, I used to dread it, put it off when I had to do it, and suffer through it. Then one day, I woke up and decided that I was going to start telling myself I loved it! And I did. Every single day I had to do it, I would tell myself I was excited and happy to do it and that I loved the stair master and all its benefits.
And low and behold, a few weeks later, I genuinely was excited to do the stair master. Now? It's my absolute favorite cardio machine and I will spend up to 50 minutes at a high level there. Call me crazy but it works!
Change your mindset, change your attitude and you will change your life. Remember the famous saying: "When you change the way you look at things, the things you look at change"
I am truly humbled by the support and love of all my followers. As much as I inspire and motivate them, they do the same for me. I've literally cried reading some of their emails.
There are so many inspiring stories about people who are ready to change their lives and find the courage to get up and do what they have to do to get the results they want.
🏆 How are you doing today and what does the future look like?
My current fitness programming has been so exciting! I have lost 13 pounds in 28 days and the weight keeps coming off! I love waking up and getting on the scale to see if I've made progress! I have also dropped 2 inches on my waist! I'm very excited to keep going and see what I can do!
I am SO excited for this year! 2020 will be my biggest year yet! I can't tell you much, but I can tell you that I have some HUGE and super exciting new projects that I will share soon! So STAY TUNED! 🙂
🤕 How do you recover, rest and handle injuries?
Honestly, I have a hard time "resting". I do make sure that I listen to my body and take the precautions needed to avoid injury. I have implemented a strict stretching routine to help me avoid injury, work on my flexibility, decrease muscle stiffness, and improve my posture.
I drink a TON of water and sleeping is very important to me. I am typically in bed winding down by 8 or 8:30 and asleep by 10. I wake up every morning at 5:45. I sleep in complete darkness, with the AC really low.
Sleeping in a cold room boosts the production of melatonin, which is not only a sleep hormone but also a powerful antioxidant. Sleeping in a cool room also allows healthy growth hormone secretion.
🍎 How is your diet and what supplements do you use?
The diet that my coach has me on currently is around 1800 calories. I do track and manage everything to hit my exact macros. When I am not on a prep and dieting super hard, I am not as strict and don't track, but to reach my current goals, tracking is necessary.
My breakfast is typically two whole eggs, a cup of egg whites with some veggies (onions and peppers), with a bowl of berries (1 cup or half a grapefruit). Meal number 2 is a small salad with lean ground turkey.
Meal number 3 is one cup of brown rice, chicken, and broccoli. Meal number 4 is 6oz of sweet potato, salmon and asparagus. Meal 5 is a protein shake with all-natural peanut butter. No snacks in between!
My coach does give me a 1000 calorie cheat meal once a week! I have this on my rest day, Sunday. This is in addition to all my meals for the day!
Again, when I am not on a strict prep, I am more relaxed and will occasional go out with friends and have a burger and some drinks etc. My favorite thing to eat for a cheat meal is Pizza!!
👍 What has inspired and motivated you?
I am always reading and listening to new podcasts. I love learning. Some of my all-time favorite non-fiction self-help books are:
Daring Greatly by Brené Brown
Girl, Stop Apologizing by Rachel Hollis
Blink by Malcolm Gladwell
What To Say When You Talk To Yourself by Shad Helmstetter
You are a Badass at Making Money by Jen Sincero
Think and Grow Rich by Napoleon Hill
A New Earth by Eckhart Tolle
Attached by Amir Levine
My favorite podcasts are:
The Rise Podcast with Rachel Hollis
The Ed Mylett Show
The Playbook by David Meltzer
Super Soul Conversations by Oprah
The Goal Digger Podcast
Real AF with Andy Frisella
Joe Rogan
✏️ Advice for other people who want to improve themselves?
I've learned so many things in the process that I can apply to all areas of my life, including how to be dedicated and really put your all into something, how to persevere and not give up on your goals and dreams, how to motivate yourself and be the source of your own happiness, and how to focus and stay committed to the task at hand.
I've really gotten to know myself and my limits and how far I can push myself. I didn't know what I was capable of before.
🤝 Are you taking on clients right now?
I am SO excited and ready to help people change their lives. It is my true passion. I feel like there is no personal achievement more satisfying than helping others. And I plan on doing just that. I not only want to help people reach their health and fitness goals, I want to help them feel amazing about themselves inside and out.
And now I'm ready to share my knowledge and experience of what's worked for me and my clients with YOU! I do currently have room to take on new coaching clients!
I see so many of my clients make the same mistakes. It can be so overwhelming to try and figure it all out on your own. That's why I'm here!
My full coaching program includes:
Weekly Check-ins
Customized Diet (based on your goals, likes and dislikes, time constraints, allergies, etc.) and Recipes (launching my cookbook soon!)
Booty Workouts
Customized training programs (based on your skill level, your goals, gym accessibility, injuries, etc.)
Access to my cell for any questions you have along the way!
📝 Where can we learn more about you?
My website is CaitlinRiceFit.com. My YouTube will be launching in the next few weeks and you can find me there at Youtube.com/caitlinricefit. My instagram is @caitlinricefit.