Interview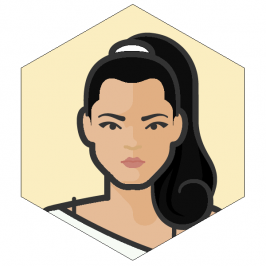 We talked with Viktoria Kay in March, 2020.
Stats
👋 Hi! Tell us about yourself and your training
My name is Viktoria known as Viktoria Kay on social media. I am 36 years old and I was born in Hungary, raised in Germany and currently living in Los Angeles, CA.
I grew up playing tennis, which always kept me in great shape and when I came to the US at age 21 I continued playing for Junior College. I then got my bachelor's degree in Business Administration at Cal State Long Beach and worked a full-time job as a recruiter for a year.
I realized that there is more for me in this lifetime and started pursuing modeling and social media full-time instead, which is what I do now and it has been four years.
This also led me into fitness modeling; I started shooting workout videos for Bikini Model Fitness very consistently every single week, which in turn helped me build and tone my body along with learning quite a bit about fitness. Getting the most potential out of my body is what I enjoy most when it comes to fitness.
⏱ Describe a typical day of training
---
My favorite exercises include all types of lunges and band exercises.
---
I do not use any apps or keep journals for tracking my fitness goals. I see results fairly quickly when I train and my mirror tells me all I need to know lol I do however follow my fitness plan I created myself available on viktoriakay.com and I make sure to track my calorie intake versus the calories I'm burning.
I like to train four to six days a week with a variety of workouts that can either be structured by sets and reps or sets and duration. I prefer sets with durations up to one minute with 30-sec of rest in between.
I also like to switch up locations; I alternate between the gym, beach and home. I incorporate cardio as well by either using the bike or elliptical. My favorite exercises include all types of lunges and band exercises.
👊 How do you keep going and push harder?
Once I developed a routine it became a habit, where motivation does not play a role. My habit will make me go and get it done. I do however get thrown out of my routine when I travel for instance but get back into it once back and settled.
The best way to improve in the gym is to do different workouts each time and going a little harder each time. I am currently single, and feel that I have plenty of time for exercises besides pursuing my passion.
🏆 How are you doing today and what does the future look like?
I am doing great, and will be taking advantage of personal training from someone very experienced just so I can learn a bit more about fitness. My goal is to be in my best shape possible long-term.
Consistency and a great diet is the plan that will help me achieve that. Additionally, I will be working on building my brand VKBUILT.
🤕 How do you recover, rest and handle injuries?
Professional massages and hot baths are great! Meditation as well; especially for setbacks! Sleep is also very important to me, I sleep a minimum of eight hours a night.
When I travel, I do not pressure myself to stick to my fitness routine; I allow myself to have some freedom as well. I like to use 'Amazing Grass' protein powder from Whole Foods (I am allergic to whey) and other natural supplements that help me with my energy.
🍎 How is your diet and what supplements do you use?
---
The most important thing for me is to keep my portions small but rich in protein and nutrients.
---
I follow my very own meal plan, which is available on my website. The most important thing for me is to keep my portions small but rich in protein and nutrients. I will only go over 2000 calories a day if I trained harder than usual.
When I am out, I do not pressure myself… once again I just keep my portions small and choose what I think is best for me out of a given selection. In addition, I take probiotics and energy boosting vitamins. No specific brands.
I prefer to bulk-and-cut consistently, however I do a yearly master cleanse by fasting for ten days with lemon water. I notice having the most energy during that time once passing day two of the cleanse.
👍 What has inspired and motivated you?
Other people have inspired me such as trainers and friends who are consistent with their goals. Fitness Model @mariemadfit has been a great friend and inspiration in my fitness journey. I also follow Fitness Model @katyaelisehenry for inspiration.
I have also been able to collaborate with the Sweet Sweat Team (Shout out to @bcuttyboi), which has given me a motivational boost.
As far music while I do not listen to anyone specific, but mostly Afro Beats and Hip Hop. It really depends on the beat. I also love doing workouts while listening to instructional fitness videos.
✏️ Advice for other people who want to improve themselves?
---
I recommend not starting until mentally ready to be able to follow through.
---
Find someone to look up to, and speak to trainers to see what they recommend. Also, having an understanding that this will take discipline; I recommend not starting until mentally ready to be able to follow through.
I think a lot of people are not able to push themselves to the next level, which is why I think trainers are beneficial and a great investment.
It is best to create a schedule and stick to it, which can also include home workouts with eBooks and/or YouTube.
🤝 Are you taking on clients right now?
I am open to take on real life clients per request, but I am currently not actively searching for clientele. I am always asked what I eat, and what exercises I do and how often.
I currently have an eBook available on my website with my very own workout program designed for women who like to achieve a natural hourglass figure according to their body type. The first changes should be visible after 30 days of consistent training and diet.
📝 Where can we learn more about you?
As mentioned you can find more info about me on viktoriakay.com as well as on all my other platforms.
My two main platforms I use the most are Instagram and YouTube:
@viktoria_kay
viktoriakayvideos