Interview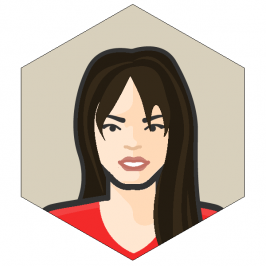 We talked with Tara Caballero in March, 2020.
Stats
👋 Hi! Tell us about yourself and your training
Hello Bulkhackers.com!
My name is Tara Caballero. Age 48. Born and raised in Baltimore MD. Moved to California in 1999. I currently reside in sunny San Diego. I have an amazing son who is now 18 and a professional YouTuber going by the name "MxgicIQ" check him out!
I myself continue to work as myself currently with 14 platforms, a few of which are paid sites. Google Tara Caballero for all of my current and previous work. I have been in business for 22 years so there is way too much for me to list, as per accomplishments and I am far from done.
I have been working out since the age of 15 and I still workout to this day. Typically a few times a day. I just love it! I typically love to spend my time helping others while still finding time to spend on myself, with myself. Usually by the beach or in the library are the other places I can be found these days.
just finished writing my book and finally sent out query letters in search of the perfect agent for me. Please see my book Instagram page for more info > @EroTica_x_RomAnce .
I love most about fitness is the discipline and effects the hard training has on my brain. I just feel strong AF. Period.
⏱ Describe a typical day of training
A typical day of training for me is two cardio, one of which is usually "HIIT" and one bodybuilding session of one major muscle group. I tend to get all three sessions done in a row because I am quite the thrifty B$tch so I refuse to spend the gas to go back and forth lol.
I will take my meals with me and what they consist of depends on the week. I am not a consistent dieter hence I prefer to just work harder in the gym.
One can typically find my weight belt, workout gloves, extra gloves, liquids, deodorant, flip-flops, towel, and headset: in my gym bag.
I am not a major competitor so I cannot offer advice on competing. I am just a woman who loves to work out and happens to shoot pictures and videos for a living.
I got lucky in August of 1997 to land a solo cover on MusleMag International and then again in March of 1998, graced another solo cover, of the same magazine that, put my name on the map of Fitness Legends, for life ( so I've been told) I guess you can say I am one of the original old school fitness girls.
I work out harder now than I ever did then lol I thank my God, my mom, and dad: for this face because so many other women sure had much better physiques. I applaud them for their hard work, and I mean way harder on their bodies then, then I did.
Why do I continue to succeed and shine? That's easy, because my work ethic is impeccable and my business and marketing skills are relentless. ☺
Constant education is the key to persisting in a career whereas, constant evolution is necessary and for me, imminent. One needs to take care of themselves inside and out.
👊 How do you keep going and push harder?
The How is never a problem for me and better not be for anyone out there with access to a computer or smartphone. We have zero excuses in this day and age, to not keep going. There is so much information on the net, with a ton of people willing to help motivate us, inspire us, and educate us.
I push myself because I know I wasn't born to be ordinary, therefore, to try to sit back and be average??? Oh hell no! That is NOT an option. Yes, I get tired. Yes, I get discouraged. Yes, I get angry… sad… depressed, etc…
End of the day, I shake that shit off and tell myself to wake the F up and get to it. Small breaks are ok. We all need to rest.
And the main thing I have done for myself and my mentality, is to conquer my own E.Q. (Emotional Intelligence). I train my brain and my soul: not just my body.
🏆 How are you doing today and what does the future look like?
I am not training for the next five years, in my mind, I am training for my entire LIFE. I will become an author. I will finish real estate school. I will continue to support my amazing son and be his biggest cheerleader. I was able to be a FULL-TIME mom to my son and for that reason alone, I am so grateful to MuscleMag for choosing me to make their covers. They changed my life; for life.
I am still trying to improve in all areas of my life. I am still searching for all the answers, for me and what's my next best move. I am still educating. I know my purpose and I know, now, how to "trust the process". Most of all, I know now how to have faith in God.
🤕 How do you recover, rest and handle injuries?
I recover and rest terribly. I hate to be seated and I hate to be stagnant. I just do my best and follow the doctors' orders.
I sleep as much as possible. I do not go out, well, almost never. I am a hermit, so I've been told but, I look pretty good for 48 so; I think I will live with that insult because I know "beauty sleep" is for real and not just some BS phrase now.
I do not smoke anything either. I think my skin reflects my good decisions on that one too.
🍎 How is your diet and what supplements do you use?
I drink a ton of water daily and always have. I drink greens and take a ton of vitamins from various brands. I go up and down in my weight and I have no problem with that. I love sweets and I will eat them. I love to go to keto for an extra fast loss but, typically only a month or so, when desired. It just works really well for me.
I hold water super easy, too, so keto helps me lose the water weight too. Yes, I believe in fasting for short periods of time as well. And as for going out for special occasions? I just do what I want then do more in the gym later.
👍 What has inspired and motivated you?
I listen to motivational speeches on YouTube, I go to church, I church from home, I listen to self-improvement mentors such as "Jim Rohn", and I do whatever it takes to educate myself rather than listen to myself. I want to be the best, thus I need to keep learning from the best.
Inspiration and motivation come from purpose. For the last 18 years, the purpose for me was my son. To give him a life that I chose to. How my son has turned out, tells me, I made all the right decisions. I could not be more proud of my boy!
So now, I have to live for me so I am in the process of finding my own new purposes. This means learning to live for ME now. Basically, as my son would say: "Mom, you need to get a life." lol and son, as usual, you were so right. I love you!
During workout, I love all genres of music so it depends on my mood that day.
Best advice I've received was, "No one's opinion ever paid the rent. Do YOU."
✏️ Advice for other people who want to improve themselves?
Improve oneself by improving yourself from the inside out. Mind, body and soul. I don't speak ill about stupid people. Not my style. Just do you. Be you. And remember, no one's opinion will cut us a check. 😉
🤝 Are you taking on clients right now?
No. I train only myself. And help others in my life, for free.
📝 Where can we learn more about you?
Instagram @TaraCaballero & @Erotic_x_Romance
Facebook TaraCaballero
YouTube @TaraCaballero
Or just Google me ☺