Interview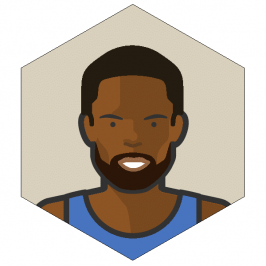 We talked with Kudakwashe Christopher Jinya in April, 2020.
Stats
👋 Hi! Tell us about yourself and your training
My government name is Kudakwashe Christopher Jinya. I have gone by a number of nicknames in this journey called life but if my name looks like a mouthful, you can just call me Kuda.
I'm 31 years young, from Zimbabwe and currently living in the Mother City (Cape Town, South Africa). I wear a few hats but to narrow down, I'm a digital copywriter and model/act in commercials from time to time.
I guess the things I am proudest of are signing two professional football contracts in my teens, completing a marathon just a few years ago and just my progress as another human trying to leave a legacy worth building upon.
I didn't realise how long it's been till I wrote this interview but I'm single and have been for quite some time. Frankly, I've put a pin in finding "The One" in favour of pursuing my purpose which is probably more interesting. Well, it is to me.
As far as hobbies go, if I'm not clanging and banging in the gym, running or hiking, you'll probably find me writing in my notepad or on my phone.
I do socialise from time to time and like to explore around Cape Town but let's just say being at home comes a little more naturally to me than a night out.
If you're here, you probably love fitness so let's talk more about that and why I'm in love with it. My dreams of becoming a football player (soccer player to my American friends) came to an abrupt end when I tore my hamstrings and fractured my foot.
That and the need to make sure I walked away from university with a degree (I managed 2 but there's more to that story), I fell into a bit of depression which at different points in time would resurface when I reflected on how disappointing life had turned out in comparison to all I dreamed of.
I got into fitness because it dawned on me while I always loved football, fitness was mesmerizing. I love the challenge of pushing my limits, discovering what my body can do, exploring different types of fitness and crushing goals so I can set new ones.
At the time of writing, I'm currently doing yoga, bodyweight exercise, weights, anxious to get back to running and trying Crossfit some more.
My goal is to find balance between flexibility and mobility, strength and endurance… and of course some aesthetics wouldn't hurt either. I am still single.
Despite being a bit of a loner, in fitness, I've found a host of friends – some I've met in person and trained with and scores more I've met online and hope to in the future. Your best bet is checking my followers to see who they all are.
⏱ Describe a typical day of training
---
Preworkouts hit my system a little too hard
---
My philosophy on training is and will always be the same as my philosophy on life: continuous progress. I give it my all every time I train.
I train 6 days a week and occasionally throw in a run or yoga on the same day as my weights or as active rest on my rest days. I don't run more than twice a week but would like to do more yoga – it's kind of a new thing at the moment.
Generally speaking, my sessions can last as long as 2 hours. I sincerely don't believe that is necessary for everyone. I think everyone needs to be self-aware and true to their goals as well as how training makes them feel.
I train alone because as much as it is a physical process it puts me at ease, clears my mind and gives me clarity. These 2-hour sessions consist of 1.5 hours of work and 30 minutes of warming up and preparation.
My split is Legs, Chest & Back, Shoulders & Arms, Legs, Chest & Back, Arms & Abs.
I train abs every other day but I can be lazy with them so Day 6 is non-negotiable. My split can change every 4 or so weeks but generally, I just adapt it in terms of volume or whether I am focusing on strength or hypertrophy.
Preworkouts hit my system a little too hard so if I feel like I need an extra boost, I might have an espresso but that's about it. Wait! No, before lockdown I might have a cheeky monster before some leg days.
I do want to become a personal trainer one day but I want to help people progress more than just their physical health. However, that is a good place to start because it has taught me so many life lessons.
One of my goals is definitely to help people take on a healthy lifestyle that actually aligns with who they are as a person and individual as opposed to following just one prescribed way of training. I truly believe half the battle is people don't have a true purpose behind why they train and also they haven't allowed themselves to explore different types of fitness.
👊 How do you keep going and push harder?
It's become a bit of a cliché now but training is now so closely tied to my identity that it is rarely difficult for me to push myself. Over and above it being part of who I am, is that I feel a sense of purpose behind my training. I want to help people see just what can be achieved through fitness and how they can improve their lives.
In my mind, every time I cheat myself out of a workout, it's a day I've chosen not to shift the needle, not to progress, not to honour my potential and not to give someone a reason to believe in health, wellness and fitness.
I've been training consistently in a gym for about the last 3-4 years but have been keeping fit all my life. One of the driving forces behind being able to keep pushing is that I get excited over challenges and growth so I try to progress every week, even if it's by just one rep or one gram of weight lifted.
I make note of what I achieve and what I don't and make damn sure the next time I go in I make it happen. Training in general is already allocated for me. When I wake up work and training are non-negotiables.
How does that affect family time? I also schedule family calls because all my family lives in Zimbabwe. When it comes to work and training, I just set my priorities.
If there's a series or documentary I want to watch but have had to work late then the series or documentary usually gets sacrificed. What we want isn't always what we deserve – I remind myself that the best version of me is who I am meant to be.
However, if I am truly fatigued from work and getting to the gym becomes difficult, I work out at home or simply accept that it might be better for me to rest. I'm all about the playing the long game.
🏆 How are you doing today and what does the future look like?
---
My fitness journey has been a bumpy ride but I certainly wouldn't change anything.
---
Covid-19 hit us at a time when I was finally beginning to get stronger and meet my goals BUT it has also given me an opportunity to relearn things I had forgotten, unlearn bad habits, discover new approaches to training as well as grow and evolve in different ways.
I feel more in tune with my body and feel I can engage my muscles better, control my breathing and move through a greater range of motion.
I've taken this time to set new goals and reflect on my life more and with more depth. Reflection and introspection are important to me.
I have a passion project I'm working on (ssshhhh, it's a well-known secret!) as well as few books I want to write so in the next 5 years, I want both things to be more than just an idea but tangible sources of inspiration for people.
In a nutshell, I want to people to help guide people to maximising the potential, sense of fulfilment in life and clarity of purpose.
The goals I set are aligned to what I believe my purpose is which is to make a valuable contribution to this planet so that my life is meaningful in that it offers the lives that follow a stepping stone to do better. I'd also like to encourage people to unapologetically be themselves and discover what makes them truly happy.
My fitness journey has been a bumpy ride but I certainly wouldn't change anything. The mistakes I made are also the lessons I've learned. That makes me happy and also reminds me why I need to always be open to learning.
🤕 How do you recover, rest and handle injuries?
---
To avoid injury, I pace myself.
---
I alluded to this earlier but injuries are a sore spot for me (pun intended). However, I also learned that perhaps those early injuries could have been avoided. Injuries happen when we train with our egos and not with our heads. They also happen when we don't strive for balance throughout our bodies or train with a lack of patience.
To avoid injury, I pace myself. I don't need to bench more than anyone else. I just need to bench more than I did the week before. Simple. The progress will come. It's not a race; it's a marathon – a very fun one.
I treat injuries as an opportunity. I think mentally our capacity to recover is enhanced when we recognise this. When we get injured it's because something went wrong so it's then an opportunity to make sure you avoid that happening again.
I take time to rest, look at how I can improve my technique when performing exercises, what supporting muscles I can improve, try to identify muscle imbalances, eat better and rest some more.
Rest is the key to recovery but also there are times it can be frustrating. In these instances, I research on how I can train around an injury if possible.
🍎 How is your diet and what supplements do you use?
I once tracked macros (using MyFitnessPal) for about a period of 3 months because I wanted to get leaner and was aware that because a caloric deficit is a must I needed to be accurate. That process helped teach me what portions actually look like but since then I don't really track.
I measure the carb portion of my meals on the scale but eyeball virtually everything else these days.
Clean eating is more of a lifestyle than diet these days so I eat clean all the time. In a day, I eat roughly 4-5 meals. I'm fairly flexible so can always adapt the rest of my meals around a social occasion. In my mind, I don't want to sacrifice my time with friends because while it's a small portion of it I want to be at ease, free and present because that's a part of health too.
My protein sources consist of basically fish, chicken and eggs. I rarely eat red meat but I do also supplement my diet with USN Hardcore whey protein and USN Amino Energ-G BCAAs too.
The high-protein, moderate fat and low carb diet I follow is something I keep to because it's easy for me. I get the results I need, never feel too bloated or feel like I lack energy and rarely ever get cravings.
I aim for roughly 2.2 grams of protein per kg of weight, make sure I eat my vegetables and fruits, and always drink plenty of water throughout the day.
As far as "carbs" go I probably have the bulk of them in my oats in the morning and one meal during the day that has brown rice, whole-wheat pasta, wraps or brown bread.
👍 What has inspired and motivated you?
My biggest inspirations will always be my parents. Each of them overcame every obstacle in the book to become who they are and they did it with discipline, humility, respect, grace and work ethic. I try to emulate them.
Coming from a sporting background, I also draw a lot of inspiration from athletes because in my mind they embody the notion of not giving up, staying focused and digging deep, every single day.
Everything I have ever learned in training has come from soaking up knowledge from my favourite fitness professionals and influencers as well as documentaries and the odd research papers. I then experiment and applying what works for me, what I enjoy and what is aligned with what I want to achieve.
Some of the people who have inspired me include Obi Vincent, Steve Cook, Shaun Stafford, Jeff Nippard, Ross Edgeley, Jim Stoppani, Arnold Schwarzenegger, Matt Fraser, The Rock.
In terms of my mindset, that has been gleaned from people like Oprah, Tony Robbins, Bob Proctor, Gary Vaynerchuk, Mel Robbins, Ray Lewis, E.T the Hiphop Preacher, Bruce Lee, Master Shi Yeng Hi, philosophers like Socrates, Plato and Marcus Aurelius.
I walk to the gym and try to listen to motivational talks on the way, sometimes even as I train.
Books that I love and have lit a fire in me include Ikigai, Outliers by Malcolm Gladwell, Man's Search for Meaning by Viktor Frankl and Meditations by Marcus Aurelius. I'm currently reading the Alchemist – I know, I'm a little late to the party.
Over and above that, taking the time to reflect on even the small wins and growth keep me motivated. I do this because I'm aware of how much this can fly under the radar when you watch to improve so badly. Recognising these wins is proof that they are possible and that if I keep pushing, more will be on the way.
I also affirm myself silently in my mind throughout the day. My thoughts and self-narrative can be summed up as "I know I can. I will because because I am more than capable. I must because it matters."
The best advice I ever heard was, "Be you and do you because nobody in the universe can do it better."
I try never to forget that.
✏️ Advice for other people who want to improve themselves?
---
Don't cheat yourself or cut corners.
---
I think when it comes to self-improvement you have to be able to set reasonable goals, be open to learning everything but applying what works for YOU then executing.
We all talk a good game but walking is what makes us go the distance so make sure you're accountable. Don't cheat yourself or cut corners. Be mindful of when you need to slow down but don't stop. Write down your progress. Have an accountability partner. Chart your progress.
Be patient, yet have a sense of urgency (this is also why we set goals with deadlines). Understand that there is always room for improvement and no matter where you started, you can always get better.
Getting better begins with a decision not a date so decide and then do what it takes. Before I forget I can't stress how important knowing why you want to improve is. Once you have a reason bigger than yourself, it allows you to stay consistent. Consistency is what will get you there not the occasional burst of intensity.
Day by day is the way because it's little by little that we achieve a lot.
🤝 Are you taking on clients right now?
Sadly, not yet.
However, I do train with online friends I make because I'm all about getting people moving.
Once I get a qualification under my belt, I'll look at taking on online clients and 1-to-1 clients.
📝 Where can we learn more about you?
If I have piqued your interest in any way, shape or form, your best bet is finding out more about me is on Instagram @thebetaprinciple.
All my future plans and updates will definitely be posted there.