Interview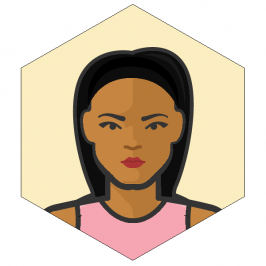 We talked with Shammara Abdulkhaaliq in February, 2020.
Stats
👋 Hi! Tell us about yourself and your training
Hi, My name is Shammara Abdulkhaaliq and I'm 45 years old. I am a certified personal trainer as well as a Group X instructor.
I've been in fitness since 2012 and it was then I found my passion. Although that was the year I decided to compete in an NPC Bikini Show. I grew up in sports as a Track runner and some Gymnastics.
I teach boot camp, cycling and a variety of group classes in several local gyms. I run my own Personal Training business traveling from in-home, offices, schools and gyms. Training is my business but it also is my lifestyle that I enjoy and call my passion.
I earned my IFBB Pro card in 2018 at Masters National in Pittsburgh. I found the world of bodybuilding through a friend (Tina Durkin IFBB Fitness Olympian) who opened my eyes to this world.
I fell in love and sought out to train, transform and compete. Passion leads me to obtain my pro card without any coaches, posing assistance, trainer or guidance; only with pure passion, all heart.
I absolutely love the anatomy and its abilities to improve, grow, react and form. That there is bodybuilding and why I like it so much. It challenges you in every shape (emotionally, mentally and physically). You can do anything you set out to do!
Besides fitness, I enjoy movies (action, comedy or suspense-packed), dancing, and relaxing.
⏱ Describe a typical day of training
I train alone and prefer it.
My training time varies according to what muscle group I am working, but 60-90 minutes. Larger focused muscles require more time, such as Legs, Back and Shoulders.
I train 5-6 days a week, with splits of:
Mon: Shoulders
Tue: Back & Biceps
Thu: Glutes & Legs
Fri: Uppers
Sat: Lowers
Sun: Rest
My training lasts between 45-90 min with a scoop of BPI One More Rep Preworkout. In every workout, I
include a heart rate monitor to calculate calories burned and stay consistent and motivated.
Off-Season Cardio 10-20min
In Season Cardio 30-45min (varies)
I grew up as a runner (track & field), so naturally, I enjoy running. Cardio is specific also to what I'm training that day. If arms, then I'd hit up the row machine and legs, usually Stairmaster or treadmill. It's a good idea to warm up the actual muscle you will be training to prevent injury.
👊 How do you keep going and push harder?
I keep going with the goal at hand and very loud music (Anything Rap and Vulgar). Seeing the little changes in my physique also keeps me going.
And at the end of the day, I absolutely love the mood, fitness brings me. The goal at hand is to improve as a competitor and an individual.
🏆 How are you doing today and what does the future look like?
My future looks bright, as an athlete. I competed at the National level, traveling abroad, and earning my IFBB Pro Card and all without having a coach, posing coach but guidance is good.
But there is so much room for improvement, and surrounding myself with a second eye, studying more, training more, and learning every day (win/win situation).
My goals are to grow my PT business and improve overall physique and health and to grow as an IFBB Athlete. I'm not letting my age stop me.
🤕 How do you recover, rest and handle injuries?
I was never injured. I take a rest day when my body tells me. I take regular massage, hyper volt, cupping, stretch, foam roll and I see a chiropractor regularly.
I also drink BPI's Best BCAAS throughout the day for recovery.
Sleep is essential in recovery, and idealistically 8 hours or more would be great. But in reality, I sleep 6-8 hours, I think which needs improvement.
🍎 How is your diet and what supplements do you use?
I eat 5-6 meals daily and drink only water, some days more than others.
I eat pretty much the same things with 2 cheat meals weekly when offseason. Most of the time the only difference between on/offseason is the sauces added (teriyaki, barbecue, etc).
In prep at least 1 day a week is a cheating day but in the offseason, usually 2 days (sometimes 3 days) a week. I enjoy both prep and offseason and try to keep a healthy relationship with food. If I want to cheat day, I usually have it but in moderation.
I enjoy the way I eat and don't really look at it as a diet. I eat intuitively, using Myfitness Pal to log food. Calories burned is tracked using Polar FT7 Watch and App.
Daily Supplements include:
Liquid Carnitine
Fish Oil
CLA
BCAAS
Multivitamins
Probiotic
👍 What has inspired and motivated you?
Many have inspired me. One of them was Amanda Latoya who was the first competitor, I remember seeing and still to this day she is a big inspiration.
Also seeing others stories and growth, as well as my own, motivates me to constantly chase that overall healthy physique I have envisioned to live as long as I can (currently 45yrs young).
✏️ Advice for other people who want to improve themselves?
---
Find your "why" and work hard at it.
---
Get moving, stay active with things you enjoy. Take care of yourself and it will take care of you. Don't be afraid to experience life and step into things that scare you. Find your "why" and work hard at it.
For newcomers, I'd advise having a game plan walking into the gym. Know what you wanna train and how your gonna do it. Also, don't be afraid to ask for help. Be patient, stay motivated and use music to set the mood.
For Veterans, if you're not seeing the results, I'd advise to change up the routine a bit, take fewer rest periods, go for progressive overload and connect with the muscle (mind-muscle connect). Also, don't be afraid to seek out help.
🤝 Are you taking on clients right now?
---
Teamwrok makes the dream work
---
Currently looking to take on a few Amateur bikini competitors and noncompetitors for 1 on 1 training.
Clients should choose me because I care and want to see you succeed. It's teamwork and I work with you to create a plan that will get you results. I make it challenging, but fun.
📝 Where can we learn more about you?
Instagram: Shammara_fit
Facebook: Shammara AK