Interview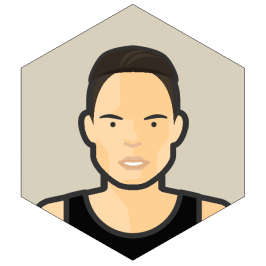 We talked with Stefano Manassero in October, 2019.
Stats
👋 Hi! Tell us about yourself and your training
My Name is Stefano Manassero and I am 56 Years old. I am originally from Venice, Italy, but I have lived in Dublin, Ireland since 1989.
I am married to an Irish Americas Adrienne and we have 3 children: Jason 29, Serena 25 and Arianna 17.
I am a self-employed Personal Trainer, Sport therapist, Competition Prep Coach and Nutritional coach.
I teach Anatomy & Physiology and Nutrition to Personal Trainers for Image Fitness Training in many locations all over Ireland and yes I have a very busy but rewarding life.
I have been training for 35 years. I joined a gym to strengthen my lower back following an injury sustained in football at the age of 17.
As soon as I stepped inside the gym I knew I was home. 4 months later I was working part time as gym instructor in the "OK Palestra" in Mestre-Venice.
My achievements in Bodybuilding:
IANB Mr Ireland Natural Novice 1994 Winner
IANB Mr Ireland Natural Senior 3rd place 1995
Retired for 17 years because of work and family commitments
Made a come back in 2012
NABBA Mr Ireland Over 50 Winner 2014
WFF European Championship Over 50 finalist and 6th place
Represented Ireland in 3 World championships
Soccer:
Under 16 provincial and regional champion with team A.S Marghera-Venice Italy. Retired through injury at age 17
Sport therapist/Strength coach:
I was the Sport therapist and Strength coach to Bohemians F.C professional football club for 9 years. During that period we won 2 Leagues of Ireland and 1 FAI Cup and participated to Champion League and various Europeans tournaments.
I spent 5 year with St Motchas F.C. During that period we achieved 3 promotion in a row and won the top amateur Irish league.
PT/Prep Coach:
I successfully trained and prepared many bodybuilding and bikini competitors and national winners.
NABBA/WFF International Judge:
I have judged at National and International level and won an award as top Judge in Northern Ireland. I also had the honour of been included in the Nabba World 2019 Judging panel.
Concerning sponsors, I have had many sponsor over the years from local business to international brands. They all have benefited me financially and they have saved me money in food, supplements, foot wear, gym wear and actual suits and shoes etc.
Recently I have had many sponsors approaching me, but none of them suited my life style (I do not endorse junk food and drugs).
I therefore doesn't have a proper sponsor at the moment but I am brand ambassador for RCR Nutrition (discount code STEF)
I would like to be approached by a Sponsor for the over 40-50 population. Supplements and nutrition in general or similar.
As an over 55 athlete priority is to keep the body healthy inside and outside. I do get sport massage every 2 weeks and I do some form of meditation (mindfulness).
⏱ Describe a typical day of training
I train 6 days of the week one body part each day and train it medium /hard.
For example leg day:
Squat 10-8-6-4-2-1-1-1
Leg press 4 x 8-10
Walking lunges 4 x 8 steps
Leg curls 4 x 8-10
Leg extensions 4 x 8-10
Finish off with a pumping set 20 reps
I do the same for chest, back and shoulders and every week I rotate the heavy exercise and the last exercise so the body won't adapt.
For arm and calves I do 3 exercises of 3 x 8 (old school BB… still works)
I do not do any long steady cardio, I prefer to do one conditioning session a week of HIIT which includes a variety of exercises with swiss balls, wheels, prowler, battle ropes etc.
Total 1 hour training with a heart rate around 75-80%. I think for my age this is a much better option as it helps retain more muscle mass while burning more fat after exercise via EPOC.
I train mostly in FLYEfit in Airside Shopping Centre in Swords Co Dublin because it's open 24 hours a day and it is a very good gym with plenty of equipment for the general population and hard trainers and power lifters.
I also workout in Image Fitness Training Academy in Swords Co Dublin at the interval between classes.
I train by myself these days because it suits me that way, but there is always someone around that can spot if needed.
I do not wear a fitness watch as it is inconvenient with my sport therapy job, but I keep track of my workouts.
Pre workout I take BCAA from RCR Products (discount code STEF) with my water before training and I also take a double espresso and 35 gr of oats in water.
Post workout I drink a protein shake with half a banana and honey and I take a power nap (about 20 minutes). Within an hour I have a proper dinner rice, turkey breast and green vegetables.
👊 How do you keep going and push harder?
---
This has been my life style for the past 35 years.
---
I rarely feel lowly motivated. It would have to be a raining cold miserable day to make me think about not going to the gym, even at that I know once I am in the gym I am gona be warm and happy again, that is my motivation.
This has been my life style for the past 35 years. Going to the gym is an essential part of my life and it is not an effort, it is a pleasure, it is good for my health, it keeps my muscles and bones strong and it give me a more youthful look compared to people of my age.
It has a social element to it as I meet my friends and make new friends. It is good for my online coaching business too.
For the past decade I have been going to the gym around 8 am. It set me up well for the day physically and mentally.
After training I fell strong, focused and motivated.
Training does not interfere with my family life at the moment although it has in the past during competition prep, but I managed 🙂
The biggest challenge I faced in bodybuilding was my comeback after 17 years out.
By then bodybuilding had changed, the standard had gone up and the physiques had got bigger and more conditioned and more important. I was 47 years old and my body did not respond the same way it used to do.
In my mind I was still a champion, but in reality I was miles apart form the other competitors, so my first competition back I was a disaster.
Although I still had some size I was off condition and I had skin hanging off my stomach from dieting too hard.
I had two options, give it up or try harder… I choose the second.
I changed my training and I changed my diet to include a wider variety of foods.
From that moment on things started falling into place.
It took me 3 more competitions before I started seeing the results I wanted. Then I won then my first Nabba Over 50 nationals in 2014 and the sponsors came knocking [bhs_instagram_id="B2GcF4hiEHi"]
🏆 How are you doing today and what does the future look like?
---
My next goal is to judge at the Mr. Universe 2020
---
At 56 I'm doing pretty well in all senses, my body is in good physical condition aside a chronic injury to my right elbow which is stopping me for pushing hard on my bench press.
My mind is stronger then ever, confidence has never been an issue.
For the next 5 years I want to continue giving back to society what I got from it.
Progressing as a prep coach and a bodybuilding judge, progressing as tutor and mentor to other PTs, coaches and athletes.
Teaching "positive attitude" to everybody who want to improve their life and be more actively involved in the local politics of my home cities of Venice in Italy and Dublin in Ireland.
I think the world is in a bit of a mess and it needs a bit of love and kindness starting for a of us.
Judging at the Nabba World 2019 sitting beside legends of international bodybuilding was a privilege and a great experience.
Unfortunately I cannot not attend Mr. Universe 2019, so my next goal is to judge at the Mr. Universe 2020. That would be the cherry on the cake.
As a coach after having had few national winners and a World Championship finalist, in the next 2 year I would like to have one of my athletes to become world champion.
The only way to progress as mentor and tutor is to stay informed and updated. I am planning to attend a few seminars in the USA and Italy next year.
If I had to start over my bodybuilding carer, I would start competing much earlier and probably never retire. But I had made my decision to raise my family the right way and I stand by it.
🤕 How do you recover, rest and handle injuries?
I try to avoid injuries as much as I can. I do proper warm ups and cool downs. Lifting huge weight is not part of my program anymore, volume is more important for me.
Sport massage is an essential part of keeping my body in good order, I use some massage tools like foam rollers, spiky balls and others but I always prioritise hands on therapy twice monthly.
I'm eating a fairly clean diet made mostly of whole foods with plenty of vegetables and fruits as they are full of vitamins and minerals essential for a healthy body.
Fortunately my wife is a colonic hydro therapist, so she make sure my gut is well, healthy and clean as often as she order… ehem advice.
If the intestine is clean, the digestive system works better and absorb better nutrients thereby creating a healthier body.
Before and during training I believe in BCAA. I have never been happy with any pre-workout supplements and drinks, but I am open to try new products.
After training I take whey protein (discount code STEF) because it gives me 26 gr of proteins and 38 carbs which are both very important to repair muscle and replenish glycogen stores.
A stretching routine after training is very important to keep my body supple.
3 liters of water a day also to give my body the hydration needed.
I sleep 7 hours a night and 20-30 minutes after training or in the afternoon depending on work commitments.
Unless I am competing, changes in my schedule don't stress me anymore. I have a much more relaxed approach to it.
If I cannot find a gym I make sure I do some bodyweight exercises in the hotel room or in the open air and I go for a long run. Nowadays you can go to most parks in any city in the world and they have some kind of open air gyms.
If have to have a business dinner which always carries more calories than my normal meal, I make sure I skip a meal or skip breakfast. In other words I make an improvised intermittent fasting.
🍎 How is your diet and what supplements do you use?
---
I am Italian so I probably have more coffee then blood in my veins.
---
My diet is pretty simple. I get up and have 3 whole eggs, 2 rice cakes and an espresso. I take my vitamins A+D and a B-complex.
My mid-morning snacks are 200 gr of water melon and omega 3 capsules.
Then I have 2 meals with 150 gr rice, 150 gr chicken or turkey and 100 gr greens vegetables.
Pre workout I drink an espresso and take my BCAA.
Post workout I take 40 gr of oats with honey and 60 gr whey protein.
Last meal of the day 150 gr of fish or turkey, 150 gr potatoes and 100 gr of spinach.
Other snacks: 50 gr of cashew nuts, a banana and rice cakes.
I have 2 cheat meals a week and a bag of Malteseers on a Saturday washed down with a couple of flutes of prosecco.
I bulk in the winter because it can get pretty cold in Ireland and the body needs the extra fat for warmth. I start cutting just before spring so I can be in good shape in time for the summer.
I don't have many cravings as far as I keep some water melon or pineapple in my diet.
If I do have cravings it would be cheese. When that happens I drink more water and the it stops.
I am Italian so I probably have more coffee then blood in my veins. I drink at least 4 espresso a day black no sugar.
I drink a small amount of prosecco most weeks and a straight whiskey here and there. I don't like to get drunk unless it is a special occasion.
I do intermittent fasting every few months for a couple of weeks.
I have to say it hasn't been hard really, I take my last meal at 10 pm and my first meal at 2 pm the day after so 8 of the 16 hours fast I am asleep. I get up and have an espresso and then I drink 2-3 lt of water till the next meal, easy!
👍 What has inspired and motivated you?
Bodybuilding magazines in the 80s
Franco Columbo pictures
Pumping Iron the movie
Arnold… of course
I don't follow any trainer or fitness guru in particular. I learn from people in the gym and from my students, there is always one or two per class that knows something I don't.
I also learn from my fellow tutors, we all feed off each other.
I keep informed and I do a certificate or diploma course every year, I attend seminars and webinars if I think they may be useful.
✏️ Advice for other people who want to improve themselves?
Starting as bodybuilder you need guidance, you need a good reputable coach that can set you up the right way.
Forget Instagram and find out from people who have been coached before by that particular coach.
For the experienced bodybuilders I would recommend to keep informed on new finding about the body, nutrition and new training ways. It is easy to be set in your ways and then suddenly wake up and realise you have been left behind!
Stupidest thing I have seen in a gym is a guy doing dancing and turns on a treadmill, get a life!!!
Overtraining is what most people do wrong in the gym. Spending too much time training and paying little attention to rest and recovery.
Bodybuilding can be well integrated to any sporting activity program as I did with soccer. the trick is to understand the sport specific requirements and apply it with knowledge and good judgement.
For example a soccer player should not sacrifice speed and agility for strength, but at the same time some degree of strength is required to withstand trauma and avoid more serious injuries.
🤝 Are you taking on clients right now?
Yes, I do take client but only over the internet only at the moment. I don't have enough hours in the day to take more people face to face.
I love to help people achieving their goals and change their lives as far as they are committed to hard work and follow instruction.
It is a good idea to hire me as I have 35 years of experience in the fitness industry. I have been a winner as an athlete and a winner as a coach in both football and bodybuilding.
I do individual program and diets. Although there are similarities no 2 are the same.
To get result you should sign on for at least 3 months. There is no point to ask me for 6 weeks transformation you can do that with any Instagram coach. I need to understand how your body works and how it respond to training and foods.
📝 Where can we learn more about you?
You can find more information about me on:
Instagram: @stefano_manassero_masterbb
Facebook: @stefano.manassero.7
Also on sportmassagedublin.com imageft.ie.