Interview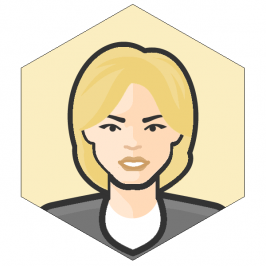 We talked with Pat Reeves in December, 2019.
Stats
Pat Reeves' Stats When We Talked with Her 💪

👋 Hi! Tell us about yourself and your training
I am Pat Reeves, aged 74 – now managed fourteen years in addition to all medics' expectations I would never achieve even 60!
I work in the field of nutritional and functional medicine, alongside my surgeon and two teams in US and Germany.
I have a private practice in UK also – this is obviously my country of birth and I have an amazing home there. Over many years now my workload is divided between UK, US and Germany.
Ahead of the brain tumour – now many decades ago, I was an artist and fashion designer and amazingly happy as a wife and mother to my wonderful two boys.
Such a diagnosis just has to make one re-evaluate their life.
That's exactly what I did and as conventional therapy would have only provided a few additional months to my life, I researched what could possibly further extend my life.
That was the beginning of qualifying in nutrition – plus many other modalities and why I am still around to practise now!
The cancer situation is genetic and recurred ten years later as of osteosarcoma. I still have fourteen bone-tumours – thankfully de-activated owing to my protocol.
I have had no conventional medicine, though obviously have suffered heart attacks and organ failure through this cancer and been very grateful to my team to get me through these side effects. I now work with their patients
⏱ Describe a typical day of training
---
Despite all the ill-health I have managed to increase my World records
---
Aside from nutrition, (have been plant-based, mostly raw for 53 years) I realised I had to improve body-fitness in my third decade.
Whilst I had never enjoyed spending time exercising, I began a walking/jogging protocol at the ripe age of 37 – eventually transpiring into running 100 miles each week for six years and winning races at all distances – including a 2.25 marathon in Oslo.
I also realised that I needed to improve upper body strength and took up a local gym membership – I trained there every day for 52 weeks – definitely had my up-front monies worth!
During that time I competed as a bodybuilder and triathlete, having acquired a coach whom introduced me to the world of competitive powerlifting.
From my first local event, as winning that, I was invited to British squad of BAWLA (now GBPF/British Powerlifting) and was successful at National, European/Commonwealth/World events.
Since 2005 I have lifted for BDFPA, becoming General Secretary, local NC, International referee etc.
Despite all the ill-health I have managed to increase my World records within my age and weight-categories since then.
Aside from professional weekly world travel, I attend both our National events, five International events each year and as local event promoter, host three each year.
In the UK, I have my own gym attached to my home, so training really requires very little time and usually effected in between responding to hundreds of emails every day.
Since the passing of my amazing powerlifting partner Gren Elmore now five years ago, I train alone.
I log everything I do, how it felt, etc and have done so for more than three decades.
🏆 How are you doing today and what does the future look like?
Since the serious autobahn accident fourteen months ago, life has changed considerably.
Suffering crushed lungs, it is now considered that the effects of this are intractable and soon I will require oxygen even with no exertion.
Obviously I am fighting back and employing multiple therapies and currently aside from uncomfortable breathlessness if I need to climb stairs or access walking on a slope, I'm doing pretty well.
Obviously 'training' now really has to be just a single lift – reps create more breathlessness.
My competitive lift is the dead-lift (had to stop full-power lifting some years ago) and with 2019 surgeries, had not competed since my World championships in Malta, June 2018.
Changing my training to single lifts, I am very happy to say I achieved a World record at the European championships in Suffolk in September.
Following single-rep protocol I intend to re-break that record at our National event, March, 2020.
🤕 How do you recover, rest and handle injuries?
I have not endured any training injuries over three decades, though an optimal plant-based regime lowers inflammation and encourage a speedy recovery.
Aside from breaking my back ten years ago – yikes, more surgeries! And multiple motor bike accidents many years ago – sadly my body is pretty battered one way or another – I've not endured any injuries directly related to my sport.
Being plant-based for more than half a century reduces inflammation and improves recovery time.
I produce any additionally required supplementation for my patients mainly from concentrating the components from living (sprouted) foods.
🍎 How is your diet and what supplements do you use?
---
I consume solid food twice each day on four weekly days, the other three I juice.
---
To remain alive and functional I follow a raw plant-based, virtually 100% living food protocol.
On average I consume solid food twice each day on four weekly days, the other three I juice.
With patients diagnosed with a terminal situation, I find a combination of ketogenic/intermittent fasting/living foods adds many months/years of functional living.
I only consume my own organic food, in whichever country I happen to be hence obviously I bring my own food in my luggage.
👍 What has inspired and motivated you?
Personally, I need no other inspiration/motivation than the health results achievable through optimal nutrition/exercise/lifestyle enhancements.
I am eternally grateful for the extended time my Creator has allowed me on our wonderful planet.
In 2008 I finally completed my world-wide selling book A Living Miracle which has since been reprinted/updated three times.
To do this, I took three months off and spent those with my raw-fooder friends in Maui, Hawaiian Islands – in a tree-house in the jungle, writing by hand.
✏️ Advice for other people who want to improve themselves?
When I first began I was provided with the following philosophy:
Fear no-one and respect everyone
Always treat others as you would expect to be treated yourself
Listen to other peoples' points of view – you will probably learn a lot
The difference between the impossible and the possible lies in a person's determination
Thorough preparation makes its own luck
Never stop learning. When you think you know it all it is time to pack it all in
Lead by example
It has worked for me, for sure.
In the past I've been given just a few weeks to remain alive – my reaction was to plan my next event – looking beyond a given 'date' is a great strategy and one I am most definitely applying now!
I don't think I would change a single thing about my journey.
My illness has allowed me to assist thousands of patients on their individual health journey, with amazing personal knowledge as of how to remain alive and functional.
Powerlifting success has enabled me to coach others into this amazing sport.
🤝 Are you taking on clients right now?
I am still taking on patients in three countries: UK, US and Germany.
📝 Where can we learn more about you?
Owing to the sensitive nature of work, I do very little with social media, hence best connection is through my website foodalive.org.
Kind people have created some excellent interviews etc via YouTube, all of which are easily accessible.