Interview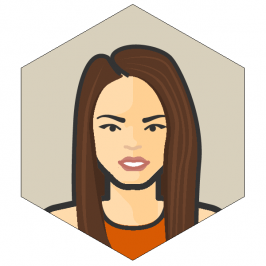 We talked with Jo Dowson in April, 2020.
Stats
👋 Hi! Tell us about yourself and your training
Hi, my name is Jo Dowson, I'm 35 years old from Newquay, Cornwall (United Kingdom) and currently living in Truro, Cornwall.
I have been a Quantity Surveyor for 17 years now, I starting working as a Clients Quantity Surveyor for 8 years, then as a Contractor Quantity Surveyor for 6 years, and now have my own successful Quantity Surveying Business for 3 years.
Over the years I have trained to be a exercise to music instructor, gym instructor and a children's fitness instructor as well as many add on courses such as spinning, hiit, Insanity, circuits and many more.
I have previously worked in a leisure centre teaching all on top of my business but the wage was terrible and I had no time for anything else so decided to stick to my main Quantity Surveying Business.
I currently dont have a partner in my life but I do have a son aged 12 who is now at Secondary School. I have raised him alone and my son is one of my best accomplishments in life.
I think my main accomplishment is how my life is now, I have worked so hard and never given up, I've had stumbles but I've always picked myself back up again and try again.
I had Scoliosis and had to have major back surgery at 18 years old. It was a 16 hour surgery and I have a huge scar probably a metre long from my stomach going round and spiraling over my ribs to my back.
I had a Harrington rod inserted quite long and screws. I had to learn to walk again. Recovery was over a 9 month recovery period and it changed my life.
Within the year I was in a car crash where I was front seat passenger, it was a horrific crash and my friend died in the vehicle. The human body is amazing, I will never fully recover but I am where I am now which I never thought I would be.
And the other major incident is where I had an operation go wrong and my lymph node was hit in surgery which in turn flooded my lungs. I was operated on instantly to relieve the flooding, but took to a hospital further away and on machines for 2 weeks, with tubes through my body draining this fluid and basically just left.
I started preparing my funeral arrangements, care for my son, it was horrific. The hospital finally decided to operate and fix their wrongful action but only after I begged with them.
There have been many tragic events happen in my life but those three were my major ones. So yes you may be reading this thinking it's a tragic story or an excuse, but no way is it either.
It has made me the strongest person I can possibly be and so determined to not let one single element of that affect what I want to achieve and who I want to be.
The world can be such a horrible place and I have been bullied about my back and still to this day which is hard but I try my best to be brave.
I've always had an interest in exercise, but I have been training for at least 10 years on and off, with the latter 6 years consistently.
3 years ago I decided to undertake various fitness qualifications to better my knowledge and to have an add on career.
The qualifications I now hold are Level 2 Gym Instructor, Level 2 Exercise to Music, Level 2 Children's Fitness Instructor plus Insanity teacher's course, cardio cycling, HIIT, circuits plus health and safety and first aid qualifications.
I started to teach cardio cycling at the leisure centre in Truro but I wasn't treated very well as a member of staff. I did not wish to stay, and decided to use the qualifications as knowledge to better my training.
I thoroughly enjoy weights fitness as to opposed to cardio, it releases good endorphins and it's my happy place. Due to traumatic events I have mentioned I have suffered with depression and to be honest I still do, and me like every single person on this planet has good days and bad days.
I just tend to think of everything I have been through and everything I have achieved and get back on track.
When I first had depression this was due to the car crash but years ago mental health was a subject not really supported or discussed, nowadays it is easier to talk about it and how we actually feel but it still doesn't quite feel like a normal subject to some.
I hope with this interview it helps all sorts of people, maybe some with scoliosis will read and see my journey (and I would be more than happy to talk to anyone suffering with this on a one to one basis).
Maybe it will help single parents to see that it all can be done its just bloody hard work, but if it was easy everyone would achieved the same.
With my back operation I just always thought and still think all the time, "I am not going to let this defeat me and dictate a lifestyle" and fitness was always an interest.
I guess I wanted to prove to myself, to everyone that having Scoliosis and the severity of mine that I really can do this, I can still train, I can still live a normal life, and that I am normal.
I do have other hobbies beside working out, I love doing craft activities like card making, jewellery making, sewing, cross stitch, latch hook, knitting etc. I also love going out on day trips and exploring new places.
I am such a family orientated person that one of my favorite things to do is just spend time with my family, we could be doing nothing and I would still enjoy it.
My son and I are very close, we spend a lot of time doing activities together and I try to teach him everything I know. Luckily he has my brains and enjoys learning like me.
I currently don't have any sponsors, I would love the opportunity to be sponsored by someone/something, hopefully after reading this someone may want to.
I put my all into everything that I do in life, and a sponsorship would be exactly the same. I tend to train at home now, I have many adjustable dumbbells, barbell, mat, yoga ball, TRX, spinning bike, and of course myself for HIIT and body weights.
I have recently used a PT to boost myself and my self confidence but I am back training myself. I'm lucky that my son loves fitness and he trains with me most days, it's so cute.
So it goes to show that whatever you think you cannot achieve, everything is achievable, you just have to work hard at it. Consistency is the key plus a good food dietary plan.
⏱ Describe a typical day of training
---
I have always preferred weights as opposed to cardio, I want a strong body not a skinny body.
---
A typical week of training is split as following:
Monday – Chest and Triceps
Tuesday – Legs
Wednesday – Rest
Thursday – Back and Biceps
Friday – Cardio and Abs
Saturday – Shoulders
Sunday – Rest

I have always preferred weights as opposed to cardio, I want a strong body not a skinny body.

Within each day split there are roughly 10 different items exercises, I perform 10 reps, 3 sets for each item. These workouts take around 40 minutes to complete.

Roughly every 6 weeks I change those 10 items around and alter things so that my body doesn't get too used to it.

I use a variety of different equipment, e.g. dumbbells, ex bar, leg strap, weighted ankle straps, weighted gloves, gym ball and event bodyweight.

Despite my back I can still do most exercises but I am always aware to not lift too heavy and always aware of my posture. There are a few times of the year my back pain does flare up and during these periods I use that time to have a rest for a few weeks.

I tend more so to train at home then a gym, because I have my own business to run and also I have a 12 year old son it is hard to make time for exercise.

My son is now getting at the age where it interests him, so he has joined me on my workouts a few times but I also aware that he is almost a teenager and if he does heavy weights this will damage his growth plates.

All the supplements I use are all from Women's Best I feel their products work best for my body.

I have tried a few other brands and found My Protein products to be just as good. I am open to try new products if more sample versions were available.

Whilst I train I always have a bottle of Women's best amino and energy drink on the go. I find it helps with energy levels to keep me going. I have a fitbit and I use this to track daily steps, heart beat and calories burnt.

I don't really have any favourite exercises, my favourite body part to train is abs followed by legs, and cardio in general is my least favourite.




👊 How do you keep going and push harder?

---

The key it to do the things you love when training and make it fun.

---

Everyone has days where they lack motivation, I know I do sometimes. When I feel like this I tend to push and force myself to do it anyway.

Every workout day I get up at 5am and train until roughly 6am, then it's get ready for work, breakfast etc. I find that when I do my workouts first thing in the morning I'm completely awake afterwards and I feel so good about myself and ready for the day ahead.

Morning is the only time I can do this with full attention, its hard work having a business, a child alone, plus finding time for family and friends.

I've carried on training for all these years because I have found workouts that I love. If I had to only do cardio for a year I definitely would hate training, so the key it to do the things you love when training and make it fun.

Sometimes doing a workout on the gym ball is more fun trying to balance and perform an exercise, it's a method of changing the workout slightly and incorporates a fun side to it.

Every day I face challenges on workouts due to my back, it's not been easy with the amount of events that have happened in my life, but what doesn't kill you definately makes you stronger.

The biggest challenge I have had to face is to be able to train in its entirety with a metal rod in my spine, I have no idea how I've managed to train all these years, I just love working out, I always feel so happy that I am a body which I love (always room for improvement).

It's an achievement on its own.

🏆 How are you doing today and what does the future look like?

Today training at home is going amazingly well, and that's due to the fact we are all in self isolation.

I now have the time to do this easily, so for me self isolation is improving my health as well as between the population we are reducing the risk to everyone for Corona virus.

The disadvantage is the clean eating side, food is not as easily available at the moment and self isolation is in place. I have been eating as clean as I can put I'm adding more carbohydrates into my diet and not by choice.

My goals for the next 5 years is to be consistent and keep continuing as I am, I just want my body to be more toned and to be fit and healthy. I hope to inspire more people along the way by being me. My entire fitness I have had to take it slow and steady, but I feel for me slow and steady won the race.

I am currently single so I really hope one day I meet a nice guy who shares the same fitness hobbies and hopefully settle down one day, all I really want is to be happy and healthy and I hope in turn my son is happy and healthy

🤕 How do you recover, rest and handle injuries?

Because of the metal rod in my spine I do have to be careful in the amount of weight being used, and always warm up/cool down. Because it has been in my spine for over half my life now I am fully aware of my limits and I know my body enough that I very rarely injure myself.

If injuries do occur, I take a complete timeout from training for however long needed and when I return to training I always half the weights I know I can do for a few days then gradually increase.

I am a terrible sleeper, always have been, so the maximum I sleep is 6 hours, more is needed to recover after a day's work and workout, but my body just won't let me.

All supplements I take are from My protein and Women's best. I love Women's best Amino and Energy to drink during a workout and at any point in the day that I feel a bit worn out and tired, I use their burner tablets twice a day and I also take ZMA from My protein which helps with sleeping,

I have a hot tub at home, which I use at least twice a week which I find helps with any aches and pains from DOMS.

🍎 How is your diet and what supplements do you use?

Diet wise I try to balance out each meal plan according to the correct macros. It tends to be 1400 calories a day.

For breakfast I either have My Protein pancakes with Greek yogurt, omelette or Oats and chocolate protein powder porridge. I find the porridge cures my sweet tooth whilst keeping me on track. I

I don't compete in any competitions so I do not cut and bulk, I am only consistent with training and food. I try to have a treat everyday up to 100 calories which again helps to keep on plan.

I don't eat out very often whatsoever so when I do rarely go out for meals I eat whatever I want and have no restrictions.

As mentioned earlier I use My protein and Women's Best supplements, I have tried many others but these two brands I find to have the nicest shakes, tablets, drinks etc

I always have a coffee when I wake up I find it gives me to kick to wake up a little, and as I try to do workouts first thing I always find this works best for me. It's all about finding what is best for yourself and the only way to do this is trial and error.

👍 What has inspired and motivated you?

I always read Women's Health magazine and each month I try the recipes and workouts, it's the variety and realistic workouts/recipes that work with my busy family and working life.

There are no specific books that have inspired me, I do like the BeachBody company especially Shaun T for his T25 and Insanity workouts.

I always listen to music working out with weights, it definitely gives me motivation!! When I do my occasional cardio, I use my spinning bike in front of the TV and have a catch up on soaps.

I follow and am influenced by the Women's best girlies definitely, it's one of my dream company's I would love to be involved in and represent.

✏️ Advice for other people who want to improve themselves?

---

Incorrect forms can cause serious injury.

---

We are all living in a social media world and for good reasons more so than for bad. I would advise anyone starting out to keep posting pictures from the start of their fitness journey to their current position and use the good feedback as the push to keep going!!

The gym is always a scary place to start training, but the key is to always remember that everyone started there and be proud of yourself for starting the journey.

All gyms offer an induction which I would always advise to use and the instructors there will always help you if you are struggling with anything and for a friendly chat, take advantage of this, it is a great help!

So many people in the gym do not use the equipment correctly and I think it's because people are intimidated in a gym, please don't be, incorrect forms can cause serious injury.

You are what you eat they say, so make sure you are eating healthy at least 80% of the time, drink a lot of water, cut down on alcohol and keep up the training consistently and you will see the results.

I would advise using a personal trainer if you specifically want to bodybuild and compete, as they will be able to set you food plans and exercise plans to suit. It will be a bulk build phase and then a major cut phase.

My so called hack that works for me is to exercise first thing in the morning before your head and body has time to think about the day ahead. First thing workouts can also be fasted.




🤝 Are you taking on clients right now?

I'm not taking on clients no, as I use fitness as a hobbie now and not teach. Although I do help out friends and family with all their health and fitness needs.

Never say never on teaching again, the money is Cornwall is just not there, and with my son to raise, I returned to Quantity Surveying full time and now have that as my only business.

Never say never, if the right opportunity arose I would definitely reconsider teaching again.

📝 Where can we learn more about you?

Fitness wise I currently use this as a hobbie and no longer teach, but I'm on Instagram.

My Quantity Surveying business is my sole business JDQS SERVICES which is on LinkedIn and on Facebook. I cover Devon and Cornwall, so anyone looking for assistance [email protected]