Interview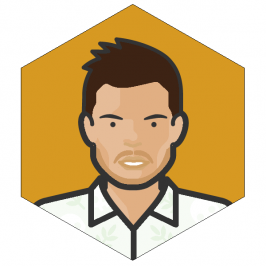 We talked with Jerome Carlier in May, 2020.
Stats
Jerome Carliers Stats When We Talked with Him 💪

👋 Hi! Tell us about yourself and your training
Hello, my name is Jérome Carlier, I am 25 years old and I live in Liège, Belgium but also in Marbella, Spain. I studied visual & graphic communication and today I've become an influencer on social media, I've been doing my job for 1 year now.
I pay particular attention to my lifestyle and to have good habits. I train a lot and it's important for me to take care of my body.
I started 5 years ago, I never did sports before. I let myself go and decided it was time to dedicate myself.
I like photography, I like to travel, I practiced crossfit for more than a year but I stopped because of an injury while doing handstand push ups.
At the moment I am sponsored by QNT, a Belgian brand that I believe in and where I love the products.
What I like about fitness is the intense feeling of well being after exercise and also the aesthetic aspect that evolves with exercise and nutrition.
⏱ Describe a typical day of training
---
Maintain a schedule and stick to it. It's essential.
---
My philosophy is to maintain habits and frequency. Maintaining a training frequency is the most important thing for me.
Stopping training for a week or even days when training was scheduled is detrimental to the results. Maintain a schedule and stick to it. It's essential.
My training lasts 45 min to 1 hour, no more if the intensity is high. I train 5 times a week. I train one muscle group per workout. Every 4 days I have my rest day.
My plan is like this one:
Monday chest
Tuesday biceps-triceps
Wednesday shoulders
Thursday rest
Friday back
Saturday leg
Sunday rest
For cardio, I love to jog every morning for 20-35min. Or the stairs climbing for 15 min. I prefer to train alone, so I am more focused on my workout.
In my gym bag, I have a towel, my gym clothes, a shaker, whey protein isolate, and BCAA. These are for me the most useful supplements for my workout.
Before training I mix my BCAA's in my water bottle and drink it before and during training. And I take my protein shake afterwards.
At the moment, I'm in a period where I'm losing fat, to be more ripped and keep the muscle. I am reducing carbohydrates and increasing protein. I maintain a good dose of vegetables of course.
👊 How do you keep going and push harder?
Sometimes I feel low for my workouts, but I still go when they're scheduled. But maybe the intensity will be lower, but it's still better than not sticking to my schedule. I have a black coffee first and then I'm off.
I've been sticking to my schedule very carefully for 2-3 years and then I lost concentration because of studying, working and travelling.
Focusing on my performances is a good way to keep myself pushing harder. Now I am trying to focus even more.
My goal right now is to be more ripped and gain a little more muscle mass, but not too much. I want to maintain a harmonious body for my shoots.
My biggest challenge was to gain 10kg muscle mass when I started to workout.
🏆 How are you doing today and what does the future look like?
Today, everything is much more complicated because of the coronavirus, the gyms are closed and so I train at home. It's hard to keep the same intensity as at the gym.
My goal is to move to Sweden with my girlfriend, find an apartment and develop my business there. Also starting my own clothing brand is my biggest goal.
If I turn back time, I would restart with a strong diet and workout plan. Reading articles about fitness and diet. Watching workout videos and advice on YouTube.
🤕 How do you recover, rest and handle injuries?
I've never had an injury. However, I've been overtraining when I was training a lot and it was hard for me to get some rest.
I'm careful to warm up well, and supplement with vitamins and minerals.
I try to get at least 8 hours sleep. Here is the pack I use to recover well and have the necessary intake of vitamins & minerals.
🍎 How is your diet and what supplements do you use?
I maintain a diet to be more ripped, so high in protein and low in carbohydrates. So I can burn a lot of fat.
I take whey protein isolate, which doesn't give me too much sugar. I'm careful, I try to fix myself some proteins and calories to have per day. My favorite whey is QNT Isolate.
I really like these whey because they are very tasty and low in carbohydrates.
As for social events I eat the food anyway, it's a social part which is important for me. But I try to plan it as my cheating meal.
When I am craving, I eat peanut butter and do cardio, it's a way to handle it. Also, drinking a lot of coffee and water helps me.
👍 What has inspired and motivated you?
I just wanted to have a beautiful body and take care of myself, it's always better to be muscular and ripped. Then for my job it brings me sponsors.
I listen to electronic music, techno or rap. It gives me a big boost when I am working out.
The best advice that I got from a fitness coach who is a friend was to reduce carbs for losing fat.
✏️ Advice for other people who want to improve themselves?
---
---
Maintain a good diet, a good training schedule and follow it well. Do not skip trainings.
The important thing is to maintain a good rhythm and good fashion habits.
🤝 Are you taking on clients right now?
Not at the moment.
📝 Where can we learn more about you?
Yes, you can see my work on my Instagram @jerome_carlier or via my website.