Interview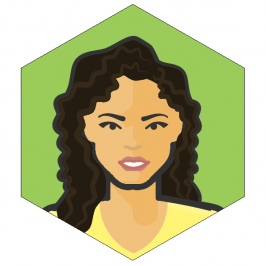 We talked with Bianca Solo in March, 2020.
Stats
👋 Hi! Tell us about yourself and your training
Hey friends! My name is Bianca. Just a small town gal living my big city dream! I was raised in Southeast Texas in the very small town of Port Arthur, Texas and moved quite a bit within that area before moving to Houston after I graduated.
Throughout my early schooling years, I participated in competitive dance, which includes ballet, jazz, hip hop, and lyrical, which I absolutely loved since I have always gravitated towards dance mostly because salsa, bachata, and merengue were always played in my home due to my Latin roots. In case you're wondering, my mother is from Nicaragua and my father is from Mexico.
I also played soccer for seven years starting as a defense player then becoming a utility player in high school playing in every position excluding goalie.
Although I played sports and participated in dance, my real love for fitness came after I gave birth to my first child and dealt with postpartum depression, which I talk about in my YouTube video here. Working out for me started out of a necessity to just feel better again and regain my sense of self.
It all started by on walks between 5-6 a.m. before the sun came out every morning and sometimes getting lucky enough to watch the sun rise in the morning.
Overtime, those walks turned into jogs, those jogs turned into runs, which were then traded for days on the treadmill and the elliptical in the gym. It was during this time that I became much less interested in only cardio, and much more interested in weight training.
I truly became inspired to lift weights, which I had previously never done before, by watching women on Instagram get back into the gym after having children. Watching them online inspired me more than I could put into words.
I was in awe and shock at how women were recovering and pushing themselves to get back in shape after experiencing something as taxing as child birth. Watching them in their confidence inspired me and it sparked a light in me too!
In the beginning, everything was learned through watching tons of videos, research online, then practicing by putting in hours in the gym. Watching my body progress during this time was so rewarding and gave me something to look forward to!
At the time I began my fitness journey, I was enrolled in college to pursue a Business Degree in Logistics and Supply chain, but as my love for fitness grew along with my online presence and request to train other women, I made the decision to obtain my Personal Training Certification and and start taking on clients.
Fast forward to today, I am proud to say that I've helped handfuls of women not just obtain their own health and fitness glow up, but also regain confidence in their newfound knowledge in training!
Weight lifting and training gave me not only my confidence back, but it also gave me an outlet and opportunity to help other women and I couldn't be more grateful!
⏱ Describe a typical day of training
---
I'm always looking for ways to get better, whether that be adding some extra weight this week or focusing on more reps.
---
A typical training day always begins with a glass of water first thing in the morning.
And when I'm cutting, I like to add lemon juice and apple cider vinegar. ACV increases feelings of fullness, which leads to less calorie consumption and lemon juice because it suppresses body weight gain and body weight gain.
Recently, I've completely switched up my training routine. I've plateaued a few times in my training and physique before so switching my routine up every few months is important for me. I'm always looking for ways to get better, whether that be adding some extra weight this week or focusing on more reps.
NO PAIN NO GAIN. Nothing worth having comes easy. Currently, I'm in a bulking season, training four to five days per week with two to three leg days and two upper body/ab days.
Currently, I'm focused on building muscle more, specifically in my legs. I think every body type is beautiful! But I love being curvy and having more of an hourglass aesthetic!
My favorite workouts are hip thrusts and single leg extensions, both leg day workouts, of course. ;D
I normally train by myself but honestly, having gym buddies is the BEST! For me it's my best friend Karla! And it's a lot easier to get to the gym when you have someone you're accountable to.
👊 How do you keep going and push harder?
Normally, I try to train first thing and start my days with motivational GO HARD videos on YouTube. There's nothing like hearing "JUST DO IT' first thing in the morning!
But if I can't get to training until the end of the day, I normally play my 'workout' playlist on Spotify filled with artists like Meg The Stallion, Drake, Ace Hood and lots of high tempo house music to get me moving and excited to get to work!
I love training because there's always another level. There is always something new to try and something to get better at. Knowing another level exists excites me! That challenge in itself motivates me.
My biggest challenge in 2019 was burnout. I didn't do the best job at making time for friends and relaxing. I was really all work and gym and no relaxing. In 2020, I'm trying to do a better job at this. Life is about balance, you know.
🏆 How are you doing today and what does the future look like?
I'm currently getting back on the wagon from travels to Nicaragua. Getting back into a normal sleeping schedule and routine has been tough but we're getting straight to work!
Within the next five years, I want to begin hosting classes in my city, and hopefully in other cities as well. I also want to begin reaching and inspiring more women online with video content, most likely YouTube.
My goal is to empower women to be more confident, educate, and inspire women to love themselves through a healthy lifestyle.
Other than fitness, I want to travel more. I feel like you can learn a lot from other cultures and a larger world view other than the everyday people you see and socialize with in your community.
If there's anything I would change, it would be much less negative self talk in the beginning. Sometimes we can be our own biggest critic. You can love yourself and be a work in progress at the same time.
🤕 How do you recover, rest and handle injuries?
Luckily for me, I have had very little to no injuries, thank goodness. I will credit this to perfecting and researching good posture. I know how tempting it can be to copy any workout video you see on your timeline but PLEASE make sure to do some research on posture ladies and gents!
I also stretch AFTER every single workout. This is a habit that came from my years in dance, and I've carried it with me ever since.
My schedule at times due to travel can throw my training off. The best advice I have is just to get back on it! Everyone misses a training day from time, cut yourself some slack, be patient, and pick up where you left off.
For recovery, I foam roll (highly recommend) and drink BCAA's!
OMG OMG OMG! I LOVE massages. I wish I could tell you I go every week. But when I feel tension building in my muscles, I do schedule an appointment with my massage therapist.
🍎 How is your diet and what supplements do you use?
In the past few years, I've tried and played with different diets including vegan, vegetarian, caveman, pescatarian, no carb, low carb, and high carb diets. I've also tracked calories and macros. I was always curious of how eating differently would affect my body, and instead of just reading articles about it, I really wanted to try it myself.
Currently, I am not tracking and practicing intuitive eating. This is the first time in the past year and a half that I haven't tracked every meal. I make sure every meal has a good portion of protein, carbs, and fats. And I allow myself to eat until I'm 80% full with a bit over a fist full. Also, I drink lots of water. Staying hydrated is half the job!
At this moment, I am OBSESSED with Matcha tea with almond milk and honey. I used to be a huge coffee drinker but have since switched to morning/mid-day teas instead.
I currently take women's multivitamins, Vitamin D3, Fish Oil supplements, Omega 3s, and collagen peptides!
When going out to eat, if I have the choice, I always try to make sure the menu has healthy options for me. If I'm on a strict diet, and don't have a choice for food at an event, I'll plan to eat before or after.
BUTTTT, if it's a cheat day, I enjoy myself. Period.
And when it's a cheat day, pizza, fried chicken, crawfish, and anything chocolate are on the menu! Call me country, I know.
👍 What has inspired and motivated you?
I love reading! And I know it doesn't have to do with training, but a great book that has motivated me tons is '10X' by Grant Cardone. You can't read that book and NOT want to go hard in everything you do. Also, Relentless by Tim S. Grover is a MUST.
My family, upbringing, and traveling have probably inspired and motivated me the most. You really begin to understand your blessings when you've traveled to other countries.
Women going hard at their goals and trailblazing inspire me. I love to see it! Also, People who challenge the status quo inspire me, standing out takes courage.
To be honest, my Instagram feed inspires me. I've curated it to where I follow mostly positive, inspiring, fitness, go-getter accounts, so anytime I check my feed I leave INSPIRED. And I think filtering what you pay attention to is important.
Some of the best advice I've received has been "what other people think of you is none of your business". I think this is important no more than ever because of the age of social media that we're in. Everyone has an opinion and it's easy to get carried away with any negative talk.
One of my favorite people on Instagram is Heidi Somners. I love her personality and light heartedness. She's very inspirational.
✏️ Advice for other people who want to improve themselves?
---
Success doesn't happen overnight, but one step at a time, anything can be achieved.
---
Honestly, I believe everything starts in the mind first. Read. Learn. Research. Watch videos. Find a coach. Find how you would like to train and what your goals are and get as clear as you can.
Do you want to lose 15 lbs before your birthday?
Do you want to exercise to relieve tension in your joints?
Do you want to build muscle to look like a Kardashian?
Get CLEAR and from there you can create a plan on how to attack your goals. ;D
My best life hack is never stop growing. Not just in your fitness and health but just overall. As humans, it's a natural desire to want to progress but that requires some effort. Success doesn't happen overnight, but one step at a time, anything can be achieved.
Also, if you're just starting off, getting a coach is a hack. Training with someone who knows more than you is empowering to me, as a coach, even I have had a coach in the past, and it's helped me tremendously.
🤝 Are you taking on clients right now?
Yes, I am so excited to be a part of an industry that truly helps women build confidence and glow up in so many different ways!
Currently, I am taking in-person female clients only. More specifically in weight loss, strength conditioning, and toning!
I like to empower my clients by teaching and educating them on workouts, posture, and understanding movements. While also offering nutritional guidelines to help my clients stay on track!
The best way to contact me would be Instagram or email me at [email protected]
📝 Where can we learn more about you?
Instagram: @bianca_solo
YouTube: @binkieebby