Interview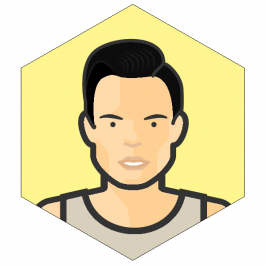 We talked with Adam Kuncicki in February, 2020.
Stats
👋 Hi! Tell us about yourself and your training
Hi! My name is Adam Kuncicki. I am 25 years old and living in a small town Prabuty, which is located in Poland.
I recently finished dietetic and earlier geodetic studies. Now I work as an online dietitian. I am also the company ambassador with vegan supplements, "Siła Roślin".
My greatest achievements are winning the Slovak Championship in Natural Bodybuilding in 2019, as well as winning the Grand Prix Vege 2019, awarded in Poland to 1 person per year for promoting veganism, winning the Men's Health contest for the Men's Blog of The Year, and winning the Personality of the Year 2018 title as the first vegan bodybuilder in Poland.
In addition to bodybuilding, of course, my greatest passions are dietetics, motorization (motorcycles and cars) and animals.
Besides bodybuilding/fitness, I have done motocross and chees.
⏱ Describe a typical day of training
I train in the basement gym, usually alone, in peace and quiet.
Currently, I am in the period of building muscle mass and my training plan looks like I do 3 days of strength training (push, legs, pull), and the 4th day is free from the gym. That's when I train Jujitsu for a short time.
I like hard, intense workouts. However, you can't train like this all the time. I give my best for about 3 weeks and in the 4th week, I approach it more loosely.
I love this post-workout feeling when I did it 100% and I feel I can do anything like motivation for other things, for example, goals at the job.
👊 How do you keep going and push harder?
---
I treat difficult days as a test of character.
---
I always have in mind that I want to be the best version of myself. Standing on stage, I must be aware that I did everything in my power to win.
Besides, I can't regret at old age that I could have done better and achieved more. I treat difficult days as a test of character. If I don't do my best, I feel bad about myself.
That's why I try to never let this happen. It is much nicer to feel satisfaction from a job well done.
🏆 How are you doing today and what does the future look like?
I am currently focusing on several things. This year, I aspire to be the World Natural Bodybuilding Champion, and I want to publish my book which will be about bodybuilding on a vegan diet.
However, the goal for the coming years will be more focused on finances. I like to raise the bar and want to reach a level where I can afford to fulfill all my and my family's dreams.
🤕 How do you recover, rest and handle injuries?
No, I never had any injuries. I will start with the fact that I train from 5 years old, and regularly from 12, I have never had any injury in my life.
Although I always train hard and on fairly heavy loads. I just always warm up well. I gradually increase the load during training.
And on a daily basis, I care about the regeneration of sleep, which always lasts 8 hours, I go to a physiotherapist, do sea work (bathing in cold water in the winter for example in the lake) or take cold showers, stretch, roll and use supplements from, "Siła Roślin".
🍎 How is your diet and what supplements do you use?
I am a huge supporter of unprocessed plant products. To the extent that I even have vegetables and fruit from my family field and garden. I've been on a 100% vegan diet for almost 5 years because I always love animals and I didn't want to be responsible for their death or any suffering anymore.
Currently, being in a mass period, I eat 5 meals, which consist of pods, cereals, seeds, vegetables and 1 slightly more processed, e.g. Vegan. I also eat fruit during the day. In total, it is about 3500 kcal, where each meal has at least 30g of protein.
While preparing for the competition, I already eat 100% clean and reduce the calories from carbohydrates to about 2500Kcal. I also use, "Siła Roślin" supplements (primarily whey protein, creatine, B12, D3), because for me it is equally important that not only food but also nutrients be of the best quality.
I usually use protein supplements – my favorite is Perform. For those willing to try, I have my own discount code – ADAM10, thanks to which you will get a 10% discount in the store.
👍 What has inspired and motivated you?
---
Motivation is ephemeral, because sometimes it is there and sometimes it is not there.
---
I am motivated by the fact that I am the lucky guy who has the opportunity to fulfill his dreams. Tom Platz and Dorian Yates inspired me a lot.
Unfortunately, not everyone is so lucky, because not everyone is healthy, sometimes they have a roof over their heads, or the ability to eat when they feel like it. Therefore, the excuses I would like to justify, in reality, would only result only from my laziness.
In my opinion, motivation is ephemeral, because sometimes it is there and sometimes it is not there. So I just got disciplined and thought so that I have no room for excuses.
✏️ Advice for other people who want to improve themselves?
The main thing is to focus on systematic work instead of looking for shortcuts. You have to be patient. There is no magic diet, exercise or capsules that will wonderfully make us great athletes.
This humble pouring of liters of sweat gives birth to champions. The sooner you understand it and focus on it, the better for you.
🤝 Are you taking on clients right now?
Yes. I work mainly online. I welcome clients from all over the world, although they are always Poles.
I work mainly with vegans and vegetarians. I am both a nutritionist and trainer, but also a vegan and an athlete. I think that the combination of all these features is very important.
Thanks to this, I know what they expect, because I eat the same and how I feel when implementing the plan because I went through it many times.
📝 Where can we learn more about you?
You can check my website: adamkuncicki.pl/. I also have a Facebook fanpage and I'm on Instagram: @adamkuncicki. See you there. 🙂