Interview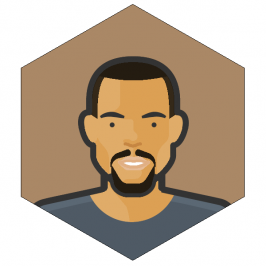 We talked with Loued Capisinio in September, 2019.
Stats
👋 Hi! Tell us about yourself and your training
My name is Loued Capisinio, I'm 31 years old. I'm from the Philippines and a full-time gym/fitness/bodybuilding trainer. I'm living here in Kuwait for a job at the Oxygen gym, have been here since 2016 (where I weighed just 85 kg (187 lbs), 19 kg (42 lbs) less than now).
When I'm not working, I surf the net doing research and gain more ideas about my passion: fitness and bodybuilding.
I'm happily married and I have a six-year-old daughter. My loved ones are in the Philippines, but last couple of months they have been here for a vacation. Instead of me going to the Philippines, I let them come here for a once in a lifetime experience.
I'm a graduate of commerce major in marketing and management. One of my greatest achievements is having the opportunity to be working abroad here in Kuwait.
I can still recall way back in 2004, when I asked my mother to register me in a gym club at her workplace (a hospital). It was not a big gym, but it was a good start.
At that time, I had come into my mind that I should look muscular. I knew it would look good on me because I'm a 6 foot 3 guy (187 cm).
During high school I was a basketball player and during college I was a basketball varsity in two outstanding universities in the Philippines (University of San Carlos in Cebu and Father Saturnino Urios University in my town).
I can't let my weeks pass without lifting, so the longest rest I have taken is a maximum of 3 days.
I wish I had a sponsor, especially because my priority number one is my family.
I like fitness and bodybuilding because it really helps me boosts my self confidence, which I didn't have way back when I used to play ball.
I'm tall and I'm not good at playing basketball, but now I'm the tallest Filipino bodybuilder in Kuwait and maybe in all of Philippines.
⏱ Describe a typical day of training
---
Go hard or go home, that's what I always hear in my head every time I'm in the gym.
---
Go hard or go home, that's what I always hear in my head every time I'm in the gym. I organize my training routines like push and pull days, chest and front shoulder, back and rear deltoids and I separate my arms and leg training each day.
Like this:
Day 1: chest and front shoulders
Day 2: back and rear shoulders
Day 3: legs
Day 4: biceps and triceps
Day 5: rest
Day 6: legs
Day 7: back to day 1
I do legs twice. It helps you boost the natural testosterone in your body and your growth hormones.
I train a maximum of one hour without cardio. With cardio I do 20 minutes in a stairmill or on a bicycle.
My cardio is done on a moderate level. But last year I did go hard, I spent 40 minutes every day doing cardio on an empty stomach.
I organize my own program and I train where I work, so the gym is my second home.
When I train, I train alone. It makes me feel more comfortable when I train alone.
The best way to have a pre-workout supplement is a black coffee, it's natural and more safe than some pre-workout supplements on the market.
👊 How do you keep going and push harder?
Well, motivation has been with me ever since I started lifting, but whenever my self motivation is low, I do giant sets in the gym to finish my workout fast.
Lifting or fitness has been a lifestyle for me. That's why I have kept it for so long.
Diet has been one of the best hacks to improve my performance in the gym, it does magic in the mirror.
Bodybuilding is my hobby and also my job. Whenever the customers in the gym saw me improve or I help someone improve, well, that boosts my charisma and my self confidence.
Long distance relationships for me is not that difficult, the internet does the trick. Whenever i train I have my Mac ear pods – and when some people listen to music, I listen to my family's voice.
But there has been challenges on the great adventure of life. A few years back, my daughter underwent a heart surgery. It was a total kick to my life, but God is great. He is there all throughout our life and now my daughter is living a happy life.
🏆 How are you doing today and what does the future look like?
My training is absolutely great everyday! I see myself as a businessman, in this way I have more time to be close with my wife and daughter, which I didn't experience with my own father.
For me it's family first, but with lifting always ready in the backyard.
I know I can reach my goals. At some time, maybe I can see myself on the stage – but not until after I reach my family goals.
Nowadays steroids use is very massive, so I hope I can some day change people's ideas and show that you don't need to use drugs.
🤕 How do you recover, rest and handle injuries?
---
Good meals are also terrific for recovery
---
The better you do your exercises, the more safe it is. That's what I always say to my clients.
Also, the best way to avoid injuries is to do a warm up or a cardio before every training. 10 minutes to be exact and then some static stretching after each workout.
Together, this can help you gain more flexibility and help you avoid injuries.
When I get injuries myself, I know a couple of rest days (3 days max) and some stretching will ease the pain.
I sleep 7-8 hours a day. My job at the gym is the night shift, so my best friend COFFEE does the trick every time.
Good meals are also terrific for recovery and BCAA is also a good choice (I use the Scivation brand Xtend BCAA, which is also the most popular brand here in our gym).
🍎 How is your diet and what supplements do you use?
---
Cutting really makes you mad
---
Whenever I'm on a diet, I do cardio on an empty stomach and measure every meal that I eat (to make sure I'm calorie deficit).
Cutting really makes you mad, your mood will change a lot and meals will always be a struggle. You will be lowering your carb intakes and some days are zero carbs.
I only have one cheat meal a week. Usually burgers (Hardee's are my favorite ones).
When I'm cutting and lack energy, I know that the coffee does the trick, it wakes me up. Still, I only drink coffee twice a day as too much coffee is bad for you.
I count it every step of the way whenever I'm on a diet. Discipline is in me, I haven't tasted a soda drink for 8 years now. The same with liquors and other alcohol.
My mindset is: there are many ways to reach your goal – and there are also many excuses for not reaching your goal.
I take Scitech whey protein and BCAA during workouts. I prefer whey protein because it has the most essential components for muscle recovery, especially when you are in a catabolic state (after a workout).
When I'm not cutting, I'm bulking. I actually spend more time bulking as it's better for publicity.
👍 What has inspired and motivated you?
---
The greatest advice I have ever received is STRIVE FOR GREATNESS.
---
I read the ACE manual book and the IFTA manual, they both inspired me a lot. They have all the ideas in fitness and they are legit.
The best stuff in them are not known by an ordinary gym guy, so that's why I'm sharing ideas from them.
Reliable and legit fitness videos also helps me with my ideas. Sometimes when my wife is asleep, I listen to some music like RnB's and some club music.
Before Oxygen, I worked in i.Flex Fitness in the Phillipines as a trainer. It was a great stepping stone for me and for people like me, who needed a little support to get the ideas and assistance in order to be more aggressive in order to archive certain goals.
i.Flex Fitness mostly cater to out of school youths to give them hopes and opportunities to work in the health and fitness industry in a good way, rather than in a drug related manner.
My mentor Mr. Marco Antonio Tamayo, the CEO of i.Flex Fitness really inspires me a lot.
The greatest advice I have ever received is STRIVE FOR GREATNESS.
✏️ Advice for other people who want to improve themselves?
If I was a newbie, I would start with research on the internet to learn the basics.
Some bodybuilders and some fitness people I see nowadays lack the understanding of how to things properly.
Many do heavy lifting without the proper angle and lift heavy to catch the eyes of others, which is totally not good.
Also, I would focus on staying away from muscle enhancement drugs.
Some people in my gym asks about muscle enhancement drugs, which I totally not recommend.
Finally, know that bodybuilding can be combined with some other sports. Just make sure you do it alternately to maintain flexibility.
🤝 Are you taking on clients right now?
Yes, clients plays a big part in my life.
All of us have our own ideas on how to be good, but for me, my teaching doesn't end in the gym. Even when my clients are home or on vacation, I never let them down. I always check on them.
What I say to all my clients is this: I'm here to guide you. We only see each other for some hours, so it's mostly up to you if you want help yourself.
When I was in the Philippines, I handled clients abroad (like Australia and New Zealand). We simply talked over Skype.
📝 Where can we learn more about you?
I only have my Facebook and my Instagram. My Instagram is not that active, but I post once in a while.
Facebook: @loued.capisinio
Instagram: @11loyd18