Interview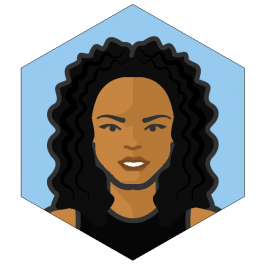 We talked with Bonolo Mahlangu in February, 2020.
Stats
👋 Hi! Tell us about yourself and your training
Hello Bulk Hackers! My name is Bonolo Mahlangu and I'm 26 years old. I was born and raised in North West Makapanstad. I moved to Johannesburg (Turffontein South) when I was 17, currently I'm in the Middle East working for DFS Middle East as a passenger service coordinator. I get to be away from home for three to four months then one month off. I love spending my one month at home with my family and friends.
I've played sports back in school netball, running 100, 400 meters. Never have I ever thought I would end up being a fitness freak. ???? Yes, I'm a self-proclaimed fitness freak.
Growing up I was not comfortable in my own skin and being on this fitness journey has helped to be comfortable in my own skin and and love myself more. I've made it a lifestyle and my major accomplishments has to be "Being comfortable in my own skin and loving myself even more after every workout".
I've been on this fitness journey for four years now and most definitely many more to come. I love how I feel about every workout (happy, confident, and accomplished) and of course seeing results is very rewarding ????????.
If I'm not at work or gym, I'd go out with my friends having great conversations over lunch or by the pool taking picture for the Instagram lol.
⏱ Describe a typical day of training
---
I'd like to believe squats are a woman's best friend.
---
I train five days a week for 1.30 to 2 hours. I always kick start my workout with a warmup for 20 minutes on the treadmill.
Warmup routine:
I walk for 5 minutes
3 minutes sprinting
5 minutes incline walking
3 minutes sprinting
4 minutes incline walking
That's my 20-minute warm up completely.
My typical workout schedule looks like this:
Monday: Leg day
Tuesday: Back, Shoulder and Abs
Wednesday: Bis, Tris and Abs
Thursday: HITT workout/full body workout
Friday: Leg day
I do push it to six times a week if I know I did not give it my all during one of my workout session. I love to train alone, I push myself to the limit. I prefer working out in the morning it's just a great way to kick start my day. I always have my Herbalife breakfast: Protein drink mix (2 scoops)+ Personalised protein powder (2,scoops)+ Formula 1 (2 scoops) mixed with water and the Herbalife tea mixed with Aloe for some energy.
I'd like to believe squats are a woman's best friend. ????
👊 How do you keep going and push harder?
I always remember why I started and how far I've come: I always say the ultimate goal is being comfortable in your own skin.
You know what they say:
When you look good, you feel good
When you Feel-good you did great????????
I always want to work on myself to be the best version of me and that keeps me going.
I do have days where I don't feel like working out or getting out of bed that's why I always listen to motivational audios to feed my mind and soul that helps me get out of bed and kicks my workout.
I workout from Monday to Friday while Saturday and Sunday is for family and friends.
🏆 How are you doing today and what does the future look like?
I'm doing great! I'll be doing more of boxing to help me improve total body strength???? Fly like a butterfly, sting like a bee.
My short-term goals:
My goal is to move from 63 kgs to 67 kgs. And focus more on strength training and moving from a six-pack to an eight-pack. ????????
Long-term goals:
In the next five years, I would love to have my own fit club that way I'll be easy to be reached and overall change more lives. As much as I'm comfortable in my own skin, I also would love to help others be comfortable in their own skin.
🤕 How do you recover, rest and handle injuries?
---
I put all the focus in every workout I do and get my form right and control.
---
Before every workout, I warm up for 30 minutes and stretching (downward dog, crescent cose, child's pose, figure 4, etc.) for 20 to 30 minutes after every workout that helps with preventing injuries.
I put all the focus in every workout I do and get my form right and control. I make sure I get seven hours of sleep and drink a lot of water during the day.
After every workout, I have the Herbalife Muscle Recovery Rebuild Strength mixed with 250ml of water. The drink mix provides 805 kilojoules of energy, it also contains B-vitamins, vitamins C and iron. I take it 30 minutes after my workout.
On Fridays, I go for a full body massage that helps with relaxing the muscles.
🍎 How is your diet and what supplements do you use?
---
I eat every other hour and snack on fruit, rice cakes, cucumber and biltong.
---
I'm currently on the weight gain program. I have seven meals a day including three protein shakes. My diet consists of protein shakes, boiled eggs, chicken breast, brown rice and greens.
I avoid eating huge portions of meals. It's been working for me perfectly fine. I avoid eating anything heavy at night and I keep away from sodas. I eat every other hour and snack on fruit, rice cakes, cucumber and biltong.
I get all the nutrition on the Herbalife nutrition pouch. My favorite is the sport range I absolutely love it, it's great for weight gain. It also works great for pre, during and post-workout nutrition to help with training, recovery and performance. I take formula 1 Sport as a meal or a snack any time during the day.
👍 What has inspired and motivated you?
The ultimate goal is being comfortable in your own skin. The moment you gain that confidence and believe in yourself — you're unstoppable.
I listen to motivational speakers before I hit the gym to feed my mind. To name a few: Kobe Bryant, Jim Rohn and Les Brown.
I'm also inspired by @goldenfitnic @tumimillicent @fitzamaswazi. When I don't feel like hitting the gym, I'd look at there Instagram pages for motivation and workout ideas.
✏️ Advice for other people who want to improve themselves?
Make it a lifestyle.
Self development is the key and all you need to do is start. Fall in love with working on yourself everyday, being the best version of yourself.
It's not easy as there are days where you don't feel like eating healthy or hitting the gym — that's why you need to remember your "WHY".
🤝 Are you taking on clients right now?
Yes, I'm currently taking on new clients who are ready to make changes in their lives and work on themselves. It takes 21 days to create a habit and 90 days to create a lifestyle.
I have different programs:
21 days challenge
30 days challenge
Weight loss program
Weight gain program
Skin care program
These programs include a meal plan and workout program dependent on what the individual's goal #bodyrevangewithBonBon.
I currently don't do one-on-one training, however, my clients get online coaching, meal plan, and WhatsApp support group. I do it individually If my client is not comfortable with being in a WhatsApp support group I work with what my client is comfortable with. I also motivate my clients by having Star Clients of the Month by posting them on my Instagram.
📝 Where can we learn more about you?
You can learn more about me on
Instagram: @bonolo_bonbon_mahlangu
Facebook: @Bonolo Mahlangu
Women's Health: "I Went From Having A Two-Pack To A Six-Pack — Here's How"