Interview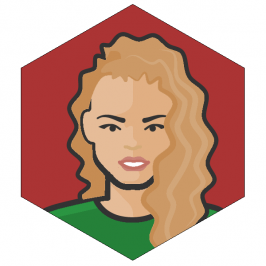 We talked with Stevy Palar Montgomery in March, 2020.
Stats
👋 Hi! Tell us about yourself and your training
Hello! My Name is Stevy Palar Montgomery and I am a online personal training coach and nutritionist. My passion is in health, fitness and helping people achieve their goals.
I graduated from San Diego State University with Bachelors in food and nutrition. I have played sports my whole life have always had a passion for sports and anything active.
I eventually found my way teaching others how to feel just as confident when approaching the gym learning new techniques along the way.
As the creator of StevypFit, I have my own method of movements to help people with limited amount of time and for those who want an effective workout in 30-45 minutes.
My belief is that health is truly a feeling from within, something deeper than an outward appearance and hope to continue to encourage and motivate those all around the world.
If I can help one person in this life and encourage him/her to be more active, I have succeeded as a personal trainer.
⏱ Describe a typical day of training
My training philosophy is minimizing the amount of time you have to spend in the gym and maximize the calories and fat burned throughout the workout. In order to achieve this, you must get off those machines and move your body.
I incorporate a lot of body weight workouts and week as HIIT, circuit style workouts to get that heart rate up, get you sweating and burning those fat stores.
I think in order to be efficient with your time it is important to understand that you don't need a lot to get a good workout in.
Most people think you have to lift extremely heavy and some think lifting weights make you bulky and I love drawing the bridge between the gap and bring new perspective and push people outside of their comfort zones. Pushing people past their own limiting beliefs of what they're capable of is something I love to do!
👊 How do you keep going and push harder?
---
For me making fitness and health a MUST is how I have maintained a fitness and personal life balance.
---
I personally go to the gym five days per week and truly love it! I find very rare I have to dig for that motivation to do so, otherwise it's my release. Keeps my mind in tact and pushes me to
strive harder for myself.
My fitness journey has been going on eight years now and have loved every step of the process. Finding out what works best for you and learning your body is enlightening for me.
I understand my body is forever evolving and changing and I have learned to embrace every step along the way. For me making fitness and health a MUST is how I have maintained a fitness and personal life balance.
If you have no other choice, you will find the time and make it happen. For me this was life changing.
🏆 How are you doing today and what does the future look like?
My life right now has been in transition. Both good and bad but I am learning how once again to just go with the flow of life's roller coaster and embracing the journey.
I have recently launched my online training business and have been doing great and learning as I go. It has been so rewarding to help people around the US and Canada now! Just so thankful for a platform to be able to help and encourage other become healthier.
I don't think I would change anything in my journey, I am where I am because of the decisions I have made and to be able to grow and learn from my mistakes have led me to what I know now. Without them, I wouldn't be where I am today so I am truly thankful.
🤕 How do you recover, rest and handle injuries?
I have over the years experienced minor injuries including bursitis in my right knee and right wrist and lower back pain due to anterior pelvic tilt in my spine.
For me, natural healing is important, I had the pleasure of working with two amazing ladies in San Diego who I was lucky enough to have as roommates at the time who practiced Acupuncture.
Gabriela Davila and Monica Foitzic were incredible in helping me push past my knee injury, living me more mobility and circulation in my knee easing the pain tremendously.
Now that I have moved, I can say I don't have the luxury of having my friends to help me so dealing with my lower back pain and been a lot of posture alignment work and stretching.
Also, working hard to keep proper form when doing lower body is extremely important when it comes to minimizing pain and inflammation. I also make sure I am always hydrated and get proper
amount of rest.
🍎 How is your diet and what supplements do you use?
---
Understanding moderation, self control and balance is important.
---
Diet is SO important to me. I would say nutrition is my number one passion because it truly does start with what you put in your body. So making sure I am eating a balanced diet is number one. I recently became a pescatarian, now being five months strong. I have noticed tremendous difference in the inflammation build up in my body as well as my digestion.
Other than this, I don't focus on any diet. I actually teach people to build a lasting healthy relationship with food making it a lifestyle not a "diet". This is important for longevity throughout life, maintaining a healthy balance of whole foods, fruits and veggies, lean protein, healthy fats and focusing on not depriving yourself of the things you love.
I think many people make the mistake of cutting something out of their diet cold turkey and then they relapse even harder when they get the chance. To me, this builds an unhealthy relationship with food. Understanding moderation, self control and balance is important.
I currently do not take any supplements. I wouldn't mind a plant-based protein but recently ran out. LoL. Other than that, if you are eating a well balanced diet, supplements are not a necessity.
I focus on minimizing highly processed foods and refined sugars, this is huge in anyone's weight loss journey and decreasing any inflammation and mucus build up.
👍 What has inspired and motivated you?
I enjoy listening to motivational videos on YouTube, nothing specific though I usually just type in positive morning motivation and start my day off with that. I have recently delved into meditation and have been absolutely been loving intuitive meditation techniques.
Prayer and journaling has also helped me stay on a positive journey throughout life. I also enjoy music and comedy during my workout sessions, depends on the day though.
Sometimes I'm in the mood for Kevin hart and Ella Mai station on pandora and that has pushed me through many sessions.
✏️ Advice for other people who want to improve themselves?
I would say for those looking to start out in their fitness journey would be to get the right guidance. There are a lot people who claim to have knowledge in fitness or nutrition and just make sure their credible and are not just trying to get your money.
Look for those testimonies and for someone who is willing to take the time to speak to you in person or on the phone about their services and what they have to offer. I would also say be kind to yourself and understand its and journey and process for a reason.
What works for me may not work for the next person so giving yourself time to know what works best for you and giving yourself some grace when you may mess up or fall off is best.
Stay positive and consistent and know you will get there with the right determination and dedication.
🤝 Are you taking on clients right now?
I am currently accepting online clients for my meal plans as well as training programs! I offer six-week training programs, which include weekly checkups and accountability, full meal guide, five workouts per week with video tutorials and more. I make it really easy for you to be successful in your journey and am there with you along the way.
I have three years experience training and have had great success with my online program thus far and am excited for what's to come.
I am truly honored for anyone who invests in themselves enough to take this journey with me and am thankful for anyone who I cross paths with and get the honor of working with.
My vision is to encourage and motivate others to get up and move their body anyway they can! Through my experience and knowledge I hope to inspire people to want to become the healthiest version of themselves through nutrition and fitness.
I want to help people both in and out of the gym to achieve their fitness goals to lead them to become strong and confident in their own skin. I know anything is possible with the right mindset, focus, dedication and hard work, so to be able to be in a position to help people is truly a blessing.
📝 Where can we learn more about you?
I am on Instagram @Stevypalar and Facebook "Palar Montgomery" and am looking into starting a YouTube page as of current so be on the lookout for that as well.