Interview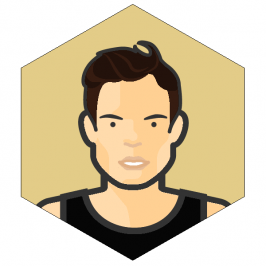 We talked with Snir Azoulay in February, 2020.
Stats
👋 Hi! Tell us about yourself and your training
Hello Bulk Hackers, I'm happy to be here with you.
My Name is Snir Azoulay, I'm 20 Years Old from Gedera, Israel. I'm an Online Coach, leading people to achieve their goals online with customized workouts and diet plans. I'm also studying Nutrition Science Degree at Peres Academy in Rehovot, Israel.
My major accomplishments are:
WNBF Israel Nationals overall champion in 2018 (bodybuilding category), at 19 years old
WNBF nationals pro category champion (competed with the other overall champions that were in previous competitions of this event) and of course my first international contest
4th place at WNBF Worlds in "Pro Bantam Weight Bodybuilding Category" (that placing allows me to compete again next year without any further qualification, so I'm gonna compete again, and this time I will do this.)
Barbell Back Squats: 160 Kg/352 Lbs for 3 reps.
Barbell Bench Press: 110 Kg/242 Lbs for 1 rep.
I'm training for 5+ years and started training at age 14~15 at Calisthenics and then after 1.5 half years there, I sign for a gym membership.
In my childhood, I always loved superheroes and was inspired by them. I always told myself and my dad that I want to have muscles when I will grow up.
In addition, when I started to go to the gym, I really loved it and I continued until today. In my childhood, I played basketball, soccer, and in my teenage, I was in MMA.
But my main childhood hobbie was gaming. I finished every game that I played. I played at pc, and Xbox 360 back then. I had 22.000 G points. I also like to watch soccer, I am a fan of FC Barcelona.
But bodybuilding was a favorite thing to do and a lifestyle. From this sport, I learned a lot, and I'm still learning. What I like the most in bodybuilding, the thing you learn that it's ok to fail, because that's what will make you grow and get stronger. So you conclude from that is valid for anything you want to accomplish in life.
In bodybuilding it's also fun to have friends that do what you are doing, it makes you believe you're doing good.
I have my coach Nir Edri, that I owe him a lot and he is my mentor. I have my friend Gilad Ben Mordechai, he is also into bodybuilding. And I also meet Dani Kaganovich (IFBB Pro-Open), he's the best bodybuilder in Israel and a great friend of mine and motivator.
⏱ Describe a typical day of training
When it comes to my training, I believe to have the best training I can have, with high intensity, and less volume than I can. I also train with perfect form and progress each workout.
My training split is one muscle per workout:
Sunday – Legs
Monday – Chest & Abs
Tuesday – Back
Wednesday – Shoulders
Thursday – Arms
Friday & Saturday – Rest
That's my routine and I maintain it to get the results I need for growth.
When it comes to nutrition and building muscle, I believe in eating food enriched with calories and eating a meal every 2.5~3 hours that combines protein, carbs and sometimes veggies/healthy fats. I make sure to have food that is more natural, and less processed.
If you see in the mirror that you still have abs – you know you are in the good path of a successful offseason diet. On the pre-contest diet, I reduce the carbs and raise up the cardio, gradually depending on my progress and shape.
I'm currently training at Holmes Place gym in Rehovot. It's a nice gym that has all the equipment that I need to progress. And also it's near to my academy, and so it's great.
I don't have any partner in my training, but if I would, I believe it would be nice but not necessary. I don't have any pre-workout/intra workout shakes. Only after the workout, I consume a post-workout shake that includes: Whey Protein + Creatine, Glutamine, Beta-Alanine.
I feel the pre-workout shake is not necessary when your diet is good. And I don't like to have calories when I train. I prefer the old fashioned way; drinking water.
When it comes to cardio in the offseason, I do 10-20 minutes post-workout, for staying also with good cardiovascular condition.
My favorite exercises are squats, bench press, and lat pulldown.
I believe if you want to progress in building muscle and strength, you have to keep on track your training log and write down how much you did in a previous week vs today.
👊 How do you keep going and push harder?
My motivation and how I keep going and push harder is the fact that I always can progress for the goal that I have set in my head. So sometimes it is low and sometimes it is high.
But what I know that every step that I do, will be beneficial for me at the end. For me, it's a lifestyle and something that I have to do for health, body, and soul.
The guideline that I can give you is to start small, and gradually progress. Don't overkill and do over then you need because then you can be overtrained.
I train 5 days a week, usually after school at 5 pm. My training is not long, no more than an hour. So I have time for a lot of more things; work, family, school, etc.
My major accomplishments are WNBF Israel Nationals overall champion in 2018 (bodybuilding category), at 19 years old, WNBF Nationals pro category champion (competed with the other overall champions that was in previous competitions of this event) and of course my first international contest, 4th place at WNBF Worlds in "Pro Bantam Weight Bodybuilding Category".
The biggest challenge that I have faced with is the 160kg Squat for 3 reps (My Pr), that I will break this year!
🏆 How are you doing today and what does the future look like?
---
I started with no knowledge, and I did a lot of mistakes.
---
My training today mostly emphasizes on building strength and enhancing my performance at the gym. My goal for the next 5 years is to be the best bodybuilder that I can be and progressed the most that I can at the competition level.
I will keep training hard, eating healthy and living my lifestyle. The current goal is to win the WNBF Worlds in Cali In November.
I'm also an Online Coach; also learning a Degree in Nutrition Science. My goal is to graduate, and develop my business more and help more people reaching their dreams and goals of their bodies, body fat, muscles, and beyond that.
I started with no knowledge, and I did a lot of mistakes. So I can help you to avoid a lot of mistakes and save a lot of time searching for what good for you.
For example, a lot of athletes supporting high volume workouts (1.5~3 hours). As a teenager, I take that and did what they did. I progressed because I stayed consistent, but did I progress at the same rate that I supposed to if I would train less to be more intense? No. But all is for the best.
🤕 How do you recover, rest and handle injuries?
As a bodybuilder, I want to stay healthy, and avoid injuries.
As for that, I make sure that I'm training warm, with good form, and eat the main foods that help me recover, such as carbs, protein fats, and nutritional fibers.
I will be sure to sleep 7-8 hours at night. Although it does not always happen, sometimes I sleep 6-7 hours.
If I travel, I always make sure to have my meal prepared and to have the best sleep that I can.
Supplements that I take for better recovery are more for health reasons.
Recovery tools that I suggest that is good simply have at least 2 days each week. And every 3 months of training – take a week off completely.
🍎 How is your diet and what supplements do you use?
My diet is a regular diet of a bodybuilder. I eat 7 meals a day, eating every 2.5 hours, never miss a meal. I'm eating in this pattern of diet from a young age (15 y/o) but it's changed over the years in what I eat.
For example, when I started I ate in breakfast: oats with milk, honey, and apple, but today I know that this is a fine breakfast and healthy, but less to my bodybuilding goals.
Nowadays I'm in a phase of back to routine after WNBF Worlds. And my calorie intake is 3220 Calories a day, that's separate between 420 carbs, 236 grams of protein and 64 grams of fats.
In the offseason, I usually eat something between 3200 to 4000 calories per day. When I'm in contest prep, it's getting down and down depends on the progress and how close I am to the contest.
I don't go out a lot but if I do, I will eat with friends in a hamburger restaurant. I will eat only the burger with the bread and 250 grams of ground beef but without the french fries.
My food supplements are creatine, glutamine, beta-alanine, zinc, Tribulus, and vitamin c.
I believe in eating by the hours to stay consistent and have discipline, so I have my time for each meal.
In the offseason, I enjoy and let myself eat 2 cheat meals each week. But those cheat meals are not something really bad, I make sure to have cheat meals that will help me, such as homemade burger/homemade pizza, etc. I had junk food cravings sometimes, but I don't recommend to do this.
You can enjoy tasty and healthy food. I make sure that I am staying with good conditions throughout the year. But I sometimes emphasize more on bulking, and sometimes on cutting. I don't do one phase all year, this is not healthy and your body aiming for having balance.
👍 What has inspired and motivated you?
I have read the book of 31 wonder posing of Frank Zane, that really inspired me to improve my posing. But I didn't read any books that connect with training.
Same with a lot of training motivation videos from Makaveli motivation and more. In the gym, I like to hear motivational music such as motivational videos/happy songs/rap, etc that will improve my performance. But I can also train without it.
The best advice I ever received is that an exercise you have to have a full range of motion in that is right because this is how you can use all of the pressure along with the range that the muscle worked.
I got inspired a lot from the golden era bodybuilders, such as Arnold, Frank Zane, and the 80's bodybuilders, Francis Benfatto, Lee Labrada, Vince Taylor.
When it comes to close friends, my coach is the most inspired one. He believed me and keep believing in me, and guide me to my goals.
Dani Kaganovich IFBB Pro has also inspired me a lot. He has a youtube channel and videos that motivated me in the beginning. And he has a Facebook group that all the people that interest in fitness, bodybuilding in Israel there. And we have some videos together also to. He has an attitude and will power really inspired me.
I follow also Chris Bumstead, Cody Drobot, Wessly Vissers, Arash Rhabar, Keon Pearson and more. I really like what they are bringing and sharing in the sport and they are awesome.
✏️ Advice for other people who want to improve themselves?
---
Bodybuilding is maybe a physical sport, but it's more mental.
---
If I start again with bodybuilding and fitness, I will start with a lot of patience and understand that bodybuilding is a marathon, not a sprint. And I will suggest myself have good training, not long, and healthy and balanced diet and just consistent and have fun. But also I suggest it to experienced bodybuilders.
When I see people do wrong in the gym, usually if I have the time I fixed them, and help them to improve their form because sometimes the form the people do can injure them, and if I can prevent that and help them, I will be happy.
Bodybuilding is maybe a physical sport, but it's more mental. And I believe that if you think you can do something – you can do it, as long as you believe it 100% (Arnold's Quote). And not only in bodybuilding, but also in life.
🤝 Are you taking on clients right now?
I have a business of online coaching and I take clients. Anyone who wants to improve their physique/bulk/cut/contest prep can talk with me and I will make sure he will get his desired goal. I also make the clients' workout plan, a nutrition plan that will change depending on their feeling, progress, and their goal.
It also includes Q&A in WhatsApp, Skype conversations (and posing lessons), emails, that I will be doing with them and make sure they're on the right path for success.
They will get videos of how to do each exercise because I want to make sure they know how to do the form of the exercise and a lot of more information that includes in the e-book and in the process with me.
For results, it depends on the person, but I can say that if you do the things that I will say to you, and you will be consistent, you can see successful results in 3 months of coaching with me. You can save a lot of time, and by that save money, and more.
I also was a personal trainer, and I had real-life clients. So I have experience in both. The most common training question that I get is if A b C training split is good, and I usually tell them that I less like it, because of the fact you train 2 muscles each day, so you don't actually emphasize one muscle each time. And also it pretty much will be usually long workouts, and 2 times a week each muscle can be overtraining, and a little bit stressful.
📝 Where can we learn more about you?
I'm not managing a blog, but I will do in the future.
But I of course have Instagram and a Youtube channel where I share there my progress, nutrition tips, training tips and more. I also a have Facebook fanpage.
I am mainly active on Youtube and Instagram.