Interview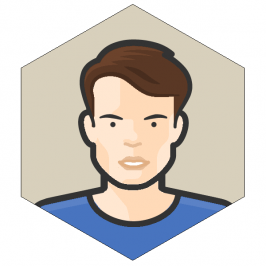 We talked with Simone Ferretti in May, 2020.
Stats
👋 Hi! Tell us about yourself and your training
I'm Simone Ferretti, 24 years old. I'm Italian; I lived in Hong Kong for 3 years and I just moved to London where I started a new degree in Queen Mary, University of London.
On the side, I work for a company that helps people obtaining their financial freedom. At the age 18, I obtained my certificate for swimming instructor and one year later the one as personal trainer.
I've always been in the competitive sports world: I played soccer for 10 years, reached the European championship as junior cycler and other national competition in athletics (high jump).
I started training in the gym around 8 years and since then, I never stopped.
I have a lot of hobbies, my biggest passion is photography and videography. When I was in Hong Kong, I was working full-time as a personal trainer in a fitness centre and I opened a creative agency which brought me great satisfaction.
While in Asia, I've been in partnership with many brand trough Instagram. I have a strong presence online (@sferro21) and, especially in Asia, it is really helpful to earn extra money and receive free products.
The fitness world really helped me with confidence, determination, and self-awareness.
Moreover, when I was young, I saw the opportunity to make a living out of what I liked the most: helping other people succeed.
Thus, I started as soon as I could with the process to become a personal trainer, which helped me moving from Italy to HK and train people from all ages.
⏱ Describe a typical day of training
---
My favourite exercise is push ups. I think is one of the most complete full body exercises.
---
I am a big fun of functional training. I rarely use machines; the body weight is more than enough for me. I love lean bodies, not too bulky.
In general, I train 5 days per week, with 2 of them cardio only. I like short trainings. Max 1 hour or so, including warm-up. Short but intense.
When I do cardio, my session lasts 30 to 50 mins only. I like to vary my trainings, sometimes I follow my own programs, sometimes I do what I want on the spot. I know, not a common practice ????
My favourite exercise is push ups. I think is one of the most complete full body exercises.
In some period of the year I prefer to train in the morning between 8 and 9am, in some other, I enjoy the evening time. Last case only if I train outside the gym or during weekends.
Due to my needs, I never look for specific equipment. In fact, I am very flexible and since I moved to London, I train inside Qmotion, a gym located inside the campus of the University. A nice environment that's never crowded before 5pm.
Because my will to stay lean and not bulky, I do not take any kind of supplements or extra protein. Everything I eat is balanced and helps me keep my shape as I want.
When I go to the gym, I like to use Bluetooth earphones (Xshock) which stays in place when I run on the treadmill. In addition, I always wear my favourite clothing brand Zyphr, which is designed in the UK by a friend I met in Hong Kong.
I used to have an Apple watch series 2 which I loved; however, after it broke I didin't a new one. Also, it was my kind of training log. Now I don't track heart beats and trainings anymore.
👊 How do you keep going and push harder?
The most important element for me is balance. I love to find time for business, training and passions during my everyday life. This helps my creativity and therefore, my training sessions.
Many times, it happens that I feel lazy to go the gym; however, I know that whenever I'll be done with the training my mind will start working much better.
This is the reason why I like to follow a routine and manage my time in the most efficient way. In addition, when you put a lot of effort in what you do and results finally arrive, your motivation grows, and you want to keep pushing harder and harder.
The biggest challenge I have had is to find a routine that could help me fitting all my passions. The key point is that I was able to eliminate all the short wastage of time that I had during my day without a proper time management plan.
🏆 How are you doing today and what does the future look like?
As of today, all the gyms are closed due to the COVID-19 pandemic. I reduced my training time because I am not a big fan of home sessions.
I run outside more often and I train at home with bottles of water.
In the next 5 years I would like to increment my stamina and run a marathon. It has always been a dream of mine to run those kms.
The plan that I am following now has been adapted to this goal. I don't want to lose muscle mass with too much cardio; therefore I am trying different method to train both heart and muscles.
🤕 How do you recover, rest and handle injuries?
Unfortunately, I've had many injuries during my career. Since I was 12 years old, I started having problems at my back which blocked from riding bikes professionally.
After many years and tens of doctors consultation I could only improve the problem without fully solving it. Because all my dad's family has this problem, I suppose it is a genetic problem and there is not much that can be done. At least now I can run and exercise.
In terms of rest, I think it's extremely important for athletes. I sleep at least 8 hours every night and I try to go to bed and wake up at the same time every day. This allows your body to understand when it's time to rest and when it's time to be active.
In addition, meditating before going to bed really helped and so did abandoning screens 1h before bed. Super important!
🍎 How is your diet and what supplements do you use?
I do not count calories and I don't follow a specific diet. I am a food lover, and, due to my Italian soul, I eat pizza every Friday ????
In general, I like to eat healthy during the week and cheat a bit more during weekends.
My typical breakfast I made of yoghurt, oats, almonds, seeds and one fruit which varies depending on the season. Sometimes I eat a snack around 10/10:30 and I have lunch at 12:30.
Everyday changes but these are my favorites: big Salad with tofu, healthy sandwiches made of vegetarian sausages; chicken pasta with broccoli.
Then I have a snack around 4 or 5 pm. Here I eat a fruit and some nuts. Dinner around 7pm. Even this meal varies. I tend to avoid carbs in the evening.
One of the biggest problem I have is dessert. I am a sweet tooth and I need to have a something sugary every day.
👍 What has inspired and motivated you?
---
When I train, my mind explodes with ideas everytime.
---
My biggest inspiration is my motivation. I love to achieve goals and because of that, I like to put as much effort as possible into whatever I do.
When I train, my mind explodes with ideas everytime.
I don't follow many fitness people on social media because I hate to compare myself with others.
Among others, the book written by Osho (how to transform negative energy in positive) changed the way I see things.
Now I like to be positive regarding everything that is happening in my life. I believe you can control your future and positivity brings positivity.
The best advice I have ever received it was from my first PT who told me that doesn't matter who you are and what you have achieved, you can still learn something from the person in front of you.
✏️ Advice for other people who want to improve themselves?
---
Everyone can realize their dreams if they really want to.
---
The best advice I can give is to take action. Too many times we wonder about things, we watch tutorials, we admire other people thinking that we will not make it because we are inferior.
The reality is that everyone can do it. Everyone can realize their dreams if they really want to. The same concept is for fitness.
If you feel you hate your body and you want to improve, start to go to a gym NOW! I suggest hiring a PT for better and faster results tailored on your needs but If you cannot afford it, YouTube has TONS of free resources for people at any level.
The best hack to improve your life is to take action. No shortcuts. TAKE ACTION TODAY!
Stop procrastinating. Manager your time more efficiently, try to cut social media, Netflix or whatever makes you lose at the moment.
🤝 Are you taking on clients right now?
---
The more commitment the more result you will see.
---
At the moment, due to my traveling I take online clients only. I help building a tailor made programs based on their needs at the time.
I am also a motivational speaker and I love to talk to clients who face difficulties to start. Despite my young age, I can count on 5 years teaching experience and many personal and professional accomplishment such as a new Guinness World Record set on the Mount Everest this last January (2020).
In general, I recommend sticking with the same personal trainer at least 3 to 5 months. The body is a complicated machine that requires time to adapt and this is also the answer to the question that I receive from all my clients.
However, it is important to understand that the results and commitment are directly correlated. The more commitment the more result you will see.
📝 Where can we learn more about you?
I am extremely active on social media. I answer all the queries that I receive in my inbox.
My main channel is Instagram: @sferro21. However you can also send me a message on LinkedIn or TikTok (@sferro21)