Interview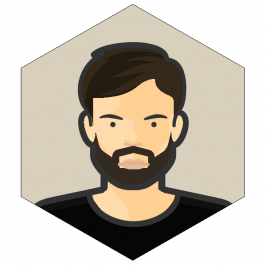 We talked with Nicolas Cambi in February, 2020.
Stats
👋 Hi! Tell us about yourself and your training
I'm Nicolas Cambi, 30 and from Virginia Beach, VA. Originally from Florence Italy, currently living in Boston, UK. I'm a Technical Recruiter for the Financial Markets.
I was 2nd at World Strongest Man 105kg, 3rd at Americas Strongest Man 105kg, top 5 at Americans Strongman 105kg from 2016 to 2019. I have been training since I've been 16 years old but I've been competing in Strongman since April of 2012.
I played football in high school and wrestled for 10 years through college. Besides bodybuilding, I love video editing and production.
Currently, I'm working with Tsunami Bar Sports and Total Performance Sports, which is my gym. Tsunami bar is a great tool for accessory and offseason to build explosiveness, strength stabilizer muscles while limiting the impact on your joints. It is a great cross-training tool for all athletes.
I really love competing and at the end of the day, it's just you and the weights out there. All of your failures and success come from and helps to keep you accountable for how you choose to live your life.
I train with coach Terry Rady and one of my best friends, Anthony Fuhrman. Eric Dawson of Titan Barbell has been a great influence on me in the past. CJ Murph the owner of Total Performance Sports has welcomed me to his gym and supportive of all of my great endeavors.
⏱ Describe a typical day of training
---
Stair Master is my favorite cardio regimen currently
---
My training philosophy depends on my goals and what I do. My favorite training is anything overhead pressing.
Off-season training should consist of working on weaknesses, bodybuilding, and uni-lateral work. Many athletes overlook the offseason and it's the best time of the year to put in the hard work to get better to achieve your goals.
If I am competing in a weightlifting or strongman contest, probably overloading, tapering and deload is key to my success.
I generally like to train 5 days a week, which consists of 2 press days, 2 lower-body days (Deadlifts and Squats) and depending on the time of year a strongman day, or upper back day, as that is my deficiency at the moment. Most training sessions are between 2-3 hours. I have one session a week at usually 1.5 hours. Strongman event training days can be anywhere from 3-5 hours.
Just progressive overloading for 3-4 weeks has given me good results.
In offseason, I use 8-12 rep range, low intensity, high volume, and a great time to explore your body with other forms of exercises or routines. I take progressively lower carbs, and increasing protein and fats, week by week for pre-competition fat loss.
Total Performance Sports is my home Gym, I go there the most. They have everything I need when it comes to Olympic weighting style training, powerlifting, bodybuilding, and strongman.
I also use 5-6 gyms in my routine, because I believe in going max effort in other places besides where I am most comfortable with, to be flexible and have options where working around my everyday life. Also, I like to travel to other strongman gyms during the weekends.
I both train alone or with others. I generally like a prework, creatine, carbs before work out. I like to make sure my body is ready, the right muscle group is activated for the exercises I'm focusing on that day. I warm up between 20-45 minutes depending on what I am doing.
In my fitness bag, I have everything, bands, wrist wraps, wrist straps, lacrosse ball, flat shoes, heeled shoes, a few different kinds of belts and that just to list a few.
Stair Master is my favorite cardio regimen currently, sprints and swimming is also a choice.
👊 How do you keep going and push harder?
When motivation is low, I remember what the initial goal is in mind and why I am doing it. It's easy to work out when you feel great, but the progress really happens you are the most tired and beat up. That's when you need to push.
I'm not America's strongest man or world's strongest man yet in my weight class (105kg), so that's what I'm striving for. I've been close, and I'm also not sure what I'll quite do once I've reached that point but until then, I'm fighting for that top stop.
The best hack for improving in the gym is consistency and repetition but also understanding what you do well, and what you are weak in. If you want to be the best, you can have any holes in your game.
I make myself keep going and push harder with goals, small goals, weekly goals, long term goals, etc.
I'm at the point in my life where, when I'm not with my family or close friends, I am either training or recruiting. I really picture my battles and I don't waste time with friends that don't share the same goals in life. It's hard to realize that distance yourself when you are in your early 20s but once I turned 30, the picture started to make sense.
There are so many challenges I have faced, but generally balancing training and work and performing on a high level on both. Also, I've gotten hurt 2-3 weeks before the contest, and getting my body right before the contest, has been challenging at times.
🏆 How are you doing today and what does the future look like?
My training is going great, I'm about a month into serious training mode after my offseason and I'm ramping up for my next two contest; California's Strongest Man and America's Strongest Man 105kg, in April and June respectively.
My goal for the next 5 years is to be America's Strongest Man and World's Strongest Man 105kg. I need more sleep, better diet, consistent training, and efficient bodywork and looking to execute on all of the teachings I've learned over the last few years.
I'm looking to expand my business, get new accounts and to place as many candidates as I can in my field. I would like to attend more seminars and networking events.
If I could start over, I would work with more coaches and learn how to deadlift properly from the start. But I also believe in self-exploration, which I did, in order to figure out what you really like and what is right for you.
🤕 How do you recover, rest and handle injuries?
---
Sleep is where I struggle the most
---
To avoid injury, listen to your body, and take proactive measures, chiropractors, bodywork specialists, yoga, sauna, ice, bloodwork to name a few.
To handle injuries and recover from injuries, take it day by and do everything in your power that you are doing the right thing. But also you need to properly identify what the problem is, if you can't solve it on your own, don't wait to seek help or professional advice.
Sleep is where I struggle the most, but I aim for 7-9 hours but it doesn't always work that way.
To handle travel and changes to my schedule, I have to be flexible in planning ahead. If I have a business meeting that I need to travel for and I know ahead of time, I can program around it, and I can still fit it all in.
I take Glutamine, Creatine, and Carbs, but supplements only help 5-10% Diet is more of a key driver than anything. I have a few message guns, stim pack is one of them.
🍎 How is your diet and what supplements do you use?
I like the vertical diet by Stan, and follow something similar. Four main meal per day works best for me and 2-4 small meals depending on if its training day or off training. I like a lot of rice, it's a great carb and I switch between brown and white.
Vegetables are a must and make sure you "eat the rainbow". With all my meals, I can stick to 90% or higher to plan each week, I'm pretty happy.
Slowly cutting carbs as I start to cut, and increase proteins and fats.
On the social occasion, look for the best option on the menu that fits the bill, but I will generally line up the cheat day on social occasions.
Basically, you should have a good meal or meals in the morning, and a lot of your calories for the day should be around your workout, before or after.
👍 What has inspired and motivated you?
I was inspired by Arnold. Period.
I listen to a lot of the top athletes' and businessmen' podcasts and figure out the same patterns in their everyday life. Listening to the hardships, and how they overcome them. Basically, they all failed many times before making it big.
My favorite music is either Deep House, Trap, or Dubstep (Electronic Music)
The best advice I have ever received is "People become famous because they are the best at what they do."
I follow Arnold, The Rock, Gary V, and Eddie Hall on Instagram.
✏️ Advice for other people who want to improve themselves?
If I was new to bodybuilding, I would learn as much as I can and compete more often than not.
Learn from your colleagues or similar competitors, once you achieved that next level, get to know the next level of competitors. Most people are willing to help or talk.
I think a lot of people do wrong in the gym because they don't go there enough or focus on too little muscle groups.
🤝 Are you taking on clients right now?
No, I don't take on any clients but always happy to lend out advice to someone that is passionate about Strongman and is looking to get stronger.
📝 Where can we learn more about you?
@Cambidude on Instragram
@Cambidudedude on TikTok
@Cambidude on Youtube