Interview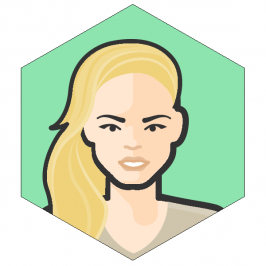 We talked with Meaghan Faragasso in March, 2020.
Stats
👋 Hi! Tell us about yourself and your training
Meaghan Faragasso, owner of Envy This Body and facebook.com/envythisbody/.
I create easy-to-follow custom meal plans and fitness programs for people all over the world. I specialize in body transformations for busy moms and professionals.
In addition, I do symptom controlling programs for people suffering from cancer, auto-immune diseases and thyroid disorders.
I dedicated myself to this work 25 years ago when I was released from the hospital after a near death experience with anorexia. At that time, when the prognosis was very bleak, I made a pact with God that if he saved me, I would dedicate my life to helping others love and nourish their bodies.
I was released one week later and since that day I have never struggled with food again. Around the same time, I noticed I had an intuition in which I am able to see certain ailments and ways to use food to help those ailments solely by looking at pictures of people's bodies.
I have been able to help hundreds of thousands of clients change their lives, and that, in turn, has transformed mine.
⏱ Describe a typical day of training
I have developed a hyper-efficient training system that uses compound movements that are goal oriented for the busy professional and busy moms. I use the same system for myself. Workouts are no longer than 25 minutes and can be customized to transform the body based on any current goal.
I train anywhere that is convenient. I have enough knowledge to train in any space and since I run a business and have an infant convenience is KING.
I train both alone and with company. I find company slows me down so I can't do it often but it makes the process enjoyable so I incorporate that in as well.
My favorite exercises are deadlifts and my favorite cardio is Jacobs Ladder. I normally don't carry anything with me besides water and headphones.
👊 How do you keep going and push harder?
---
I do not believe in quitting, only adapting.
---
I have a degenerative bone disease that makes gripping weights or loading weights difficult. I learn to keep adapting in the gym and to keep doing whatever it is I CAN do. I do not believe in quitting, only adapting.
I have made the gym part of my daily routine and I complete it no matter how I "feel" just the same as I brush my teeth twice a day no matter what else is going on in my life.
🏆 How are you doing today and what does the future look like?
My plan today and over the next five years is to measurably transform the lives of five million people. To achieve that, I am hiring more help every year. I have two books coming out in the next couple of years. I am doing more keynote speaking and am looking for help starting my YouTube channel.
If I could start over in my fitness journey, I would absolutely change nothing as I am so grateful for every adventure it has brought me.
🤕 How do you recover, rest and handle injuries?
---
I swear by active recovery.
---
I use whole food nutrition to get the best performance, metabolic and immune response. Whole food nutrition is the most underutilized sports performance enhancer. Food can be either our poison or our medicine and subtle changes can have massive implications.
I have a degenerative bone disease in my wrists that prevent me from gripping, herniated disks in my spine from extreme sports, no ligaments, cartridge or meniscus in my knees from years as a soccer player. I adapt. I swear by active recovery. Everything works best when I keep moving.
I sleep as many hours as I need to be productive. I don't have a schedule.
🍎 How is your diet and what supplements do you use?
I currently do not use any supplements. I switch up my diet regularly based on how my body is responding to physical, environmental and emotional stressors.
At this point in my life, with the knowledge and years of weighing and measuring, now, I am lucky enough to be able to eat intuitively and maintain my ideal shape.
I like brunch. I make good choices. I arrange what I call "treat" meals around my social calendar. I drink coffee, tea and occasionally, wine.
👍 What has inspired and motivated you?
I make it a point to be my own inspiration every single day. I thrive on tackling things daily that scare me and being courageous and tenacious in the face of adversity.
Best advice I've received: Develop your own script and live your life on your own terms. Your happiness can can only come from listening to your heart.
✏️ Advice for other people who want to improve themselves?
Don't wait. Seek help from a professional that you trust. Some days you will sprint, other days you will be barely putting one foot in front of the other but as long as you just keep moving you will be progressing.
🤝 Are you taking on clients right now?
I have worked with hundred of thousands of clients to achieve their goals and my programs are about all around life transformation so there is never a rebound from my programming.
I pride myself on not just getting my clients to their goals but also to helping them create a sustainable plan, that is why I offer a lifetime support system. I believe in my transformation program that much.
People ask how much I workout a day. I workout for 20 min. I specialize in hyper-efficient movement programs for busy people…like myself.
I want to look and feel amazing and get on with my life running my company and spending time with my family. It is not about now long you workout in a day but how consistent you are over the years.
New client inquiries can be sent via my Facebook page or my website. Email me at [email protected]
📝 Where can we learn more about you?
Follow me:
Facebook – @envythisbody
Instagram – @fitnessbarbie1
Visit my website:
envythisbody.com