Interview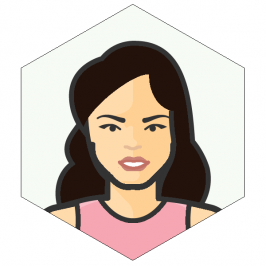 We talked with Laura London in January, 2020.
Stats
👋 Hi! Tell us about yourself and your training
Hi, I am Laura London. I grew up in Connecticut, and am a country girl at heart. I have been living in beautiful sunny Florida for the past 20 years with my family. I have been married to my husband and best friend for 29 years. I have three amazing children, 25, 22 and 20. I am now fit and 53.
I help busy women get fit and healthy from the inside out at any age. I also specialize in helping people to heal from autoimmune issues such as Hashimoto's.
I am a holistic health practitioner, fitness specialist, a 200 RYT – yoga instructor as well as TRX and Above Barre certified. But really I am a free spirit who loves being healthy and sharing my passion with others.
I truly believe that everyone is here on this earth for a certain purpose. Sometimes we know it right away and sometimes it takes us a lifetime to figure out. Well, I fall right there in the middle I found my purpose and my passion at 43.
My Story
Growing up my brother had hemophilia a rare blood disorder where your blood does not clot. My family did not play any type of sports or even watch them on TV. I never played a sport in my life growing up.
As a teenager I suffered from mono-nucleosis, Chronic Fatigue Syndrome and Epstein-Barr. I went from doctor to doctor searching for help.
Fast forward to age 35 and three babies later. I was tired, out of shape, overweight and not feeling good about myself. Fat was starting to accumulate in places I never had it before. My hormones were out of control and I was addicted to sugar.
I felt like there had to be more and I DECIDED to make a change in my life.
I cleaned up my diet taking out all processed foods and eating whole foods. I transformed my out-of-shape body into a healthy fit and toned one. I learned everything I could get my hands on about health and fitness.
I joined a gym with my shirt down to my knees. I started following a workout plan and nutrition plan and gave it 100%. My body made amazing changes and I was hooked on weight training.
A trainer at my gym got me to push past my comfort zone and compete in figure competitions. I had an amazing time and from there went on to create my website, YouTube channel and even host an event called the Fit and Fabulous Mom Contest. I was published in fitness magazines at the age of 45. I did things I never ever envisioned I would do because I stepped out of my comfort zone.
I wish the story ended here but I have to share this with you. After each competition, my body broke down, something was not right. I looked healthy on the outside but what was going on inside my body was a different story.
I was competing at the prestigious "Arnold Sports Festival" on stage looking great on the outside, but what people did not see was the Shingles rash across my back covered up by very dark tanning spray.
Then, I was diagnosed with Hashimoto's, and Vitiligo. What the heck was going on!
I stopped competing and now had no outside personal goal and life came crashing down on me. I had been going full steam ahead since my father and brother had died, finding my birth mother, and caring for my grandmother. I never ever took the time to grieve, to cry or to deal with my internal emotions.
My whole body and system was sick, emotionally and physically. My body was screaming at me but I was not listening.
Fast forward to 43. I packed on a lot of weight again. Did I mention the pants with elastic waistband? How the heck did I get here? I was embarrassed because I had been in such good shape a few years before and now it was overwhelming to try to lose weight for the second time.
I made the decision in my head. I said, oh heck NO! This is not what my 40s and the rest of my life are going to be like, and that one decision has changed the course of my life.
I started walking at first because that is all my back would let me do, and then I re-joined the gym. I started to eat healthy, green and organic, going back to what I truly believed in a more plant based diet. I worked hard, carefully and slowly and got in shape again, which is not as easy to do in your 40s.
I got up the courage to get back on stage. This time the "healthy green way" and I have not looked back since.
Remember at the beginning of this story when I said we are all here for a special purpose? I now know my purpose: To inspire and motivate you to be your best at any age and step out of your comfort zone to live your true life's purpose. Life begins outside of your comfort zone. Trust me on this!
⏱ Describe a typical day of training
---
I combine weight training with 30-second to one-minute cardio blasts.
---
I work out hard and I work out smart. I love to train but don't want to spend all day in the gym; I have too much to do.
Since I am not competing anymore I train differently. I combine weight training with 30-second to one-minute cardio blasts.
It spikes up my heart rate and burns fat while at the same time I am training hard and building muscle.
I will work out three to four times a week for 30 to 60 minutes at a time. I also love to get in at least one yoga class a week.
I alternate my workout routine often to make sure I am hitting every part of my body. One day it might be balls and bands, another day free weights or one day I might just use the TRX.
I find doing this keeps the body guessing and it keeps me in tiptop shape year round. Plus, it's fun and motivating.
I love yoga because it keeps my body flexible and lean. It helps me to come back to myself and what is important in life. Yoga is a true gift.
Hula hooping is a passion of mine and I love adding it to my workouts. It's great for the core and trust me it can get your heart rate going too.
In my gym bag you will find, resistance bands, loop bands, gliding disks, a TRX and ankle straps and in my car I always have a hula hoop ready to rock and roll.
👊 How do you keep going and push harder?
I have been overweight and unhappy and I never want to be there again. Life has a way of always taking over and getting in the way.
Setting goals and scheduling my workouts keeps me on track. There are days when I just don't feel like going to the gym. But just like an appointment, I know I need to keep it and keep the commitment I have made to myself to be fit and healthy for life.
My family and social media friends always inspire me to keep pushing forward and to realize that we are all in this together. I truly believe that together we are that much stronger.
🏆 How are you doing today and what does the future look like?
I am hosting an upcoming Vision Board Workshop to help woman create a life that they love. I am super excited about it.
In the fall of 2020, I will be hosting a woman's wellness retreat so stay tuned for more on that.
I am working on my second book called, "Hot Healthy and Hashimoto Free" which will be a guide to fall in love with your food, your body and your life and kick Hashimoto's to the curb. There is no link to the book as of yet, but for the meantime, check out my current book: Hot and Healthy Body.
🤕 How do you recover, rest and handle injuries?
I always take time to recover and rest. The body needs to rest and repair in order to get stronger. I will either take a few days off from exercise or change what I am doing and enjoy taking a walk, going to a gentle yoga class or staying home and spend some quality self-care time.
I have an inversion table called, IRONMAN IFT 1000 Infrared Therapy Inversion Table at home that I use because it helps to take the pressure off my back, open up the vertebra in my back and lets more oxygen flow to the nerves.
Another recovery tool I use and love it the Renewdle (I mentioned it on my website here).
The Renewdle helps to relieve long-held tension and undo years of restrictions around the joints. It can help to increase mobility, reduce chronic pain and aid recovery. This self-treatment is changing the way people care for their bodies.
🍎 How is your diet and what supplements do you use?
My diet is simple and highly plant-based. I don't "claim" any specific diet. I start the day with lemon water, then celery juice followed by a green smoothie.
I have a snack mid morning of nuts and a piece of fruit. Lunch is a big green salad, loaded with veggies, lentils and a nice natural salad dressing.
In the afternoon, I will eat another healthy snack or another smoothie.
Dinner is usually a veggie chili or soup with another green salad, veggie lasagna is one of my favorites. When I eat out I love to have salmon or big salads.
Eating this way makes my body feel and look good. It is highly nutrient dense and naturally keeps me looking and feeling great.
I drink a green tea and herbal healing teas during the day such as Nettle leaf, Lemon Balm or Hibiscus tea with fresh fruit in it.
I also love to drink what I call "hydration creations" which is simply water with fruit and/or herbs in it to bump up the antioxidant value.
As supplements go, I love all the plant-based protein powders that are available right now. Two that I am using now are NOOSH Almond Protein powder and Lyfe Fuel Post Workout Recovery Drink.
I love adding green drinks to my daily routine such as Amazing Grass Green Superfood.
👍 What has inspired and motivated you?
I was inspired by Bill Philips who created The Body For Life Program when I first started this fitness journey. It was the first program that I ever tried that made weight lifting simple and doable. Oxygen Magazine was a staple in my house.
Then, as I got more involved in fitness I was inspired by all the amazing people in the fitness industry, such as Denise Autin, Laura Mak, Lori Harder, Natalie Jill, and Allison Breen and my YouTube friend Sean Vigue. My amazing Yoga Instructors Marianne Wells, and Leslie Glickman have been truly inspiring and life-changing for me.
✏️ Advice for other people who want to improve themselves?
My top three tips for people wanting to get into shape:
Talk to people who have done what you want to accomplish. They are always happy to help and offer advice.
Write down your goals and read them every day. I am serious! Once you put them down on paper they start to become real.
Give it 100% percent effort and stick with it. Don't get discouraged as it takes time, patience and determination to get where you want to be.

Give yourself the gift of time.
🤝 Are you taking on clients right now?
Yes, I love working with people one-to-one to create customized health and wellness plans where we dive into all areas including the foods you eat, thoughts you think, and other challenges and resistance you have to feeling healthy and happy in your body and life.
I also have great online programs such as the Hot and Healthy Body Academy, and the 7-Day Hot and Healthy Video Detox Program.
📝 Where can we learn more about you?
My website and blog LauraLondonFitness.com is the best place to learn more about me as well as my YouTube Channel. You can also find me on Instagram @lauraLondonFitness and of course on Facebook.