Interview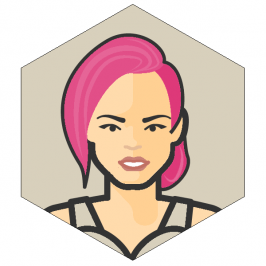 We talked with Olly Esse in January, 2020.
Stats
👋 Hi! Tell us about yourself and your training
Hello Everyone, my name is Olly, I'm Italian, from Milano and I'm 34 years old. Currently, I'm living in Mumbai, India and I have traveled here a lot, so let's say that the whole country is my home by now.
I am a powerlifter by day and a DJ and a music producer by night. Basically I can say that I literally gave up on my private life long ago because my job and my goals are taking away a great amount of time. Frankly speaking, I really don't mind.
As per my private life – I am trying to help kids with the cancer center and charity events of any kind and time to time feeding of some squirrels.
I've started my sports journey when I was 5 with swimming, then changed to basketball, volleyball and martial arts, so I had an athletic preparation. At the age of 18, I've started my career in the gymming and powerlifting.
Till now I think my biggest accomplishment is to be associated with the big fitness brands here in India.
After I landed in here 4 years ago, I had literally 200 euro in my pocket and nothing more, no friends, no home, no family, no knowledge of what I'm going to do and where to go.
I started working with Bodypower Fitness Expo, and then other big venues like Boss Classic, Sheru Classic, IHFF, Kolkata Fitness Expo and other bodybuilding contests and they were so kind to invite me as a guest.
And, yes, I'm feeling blessed that I can work with very famous brands like Fast and Up, Kong Nutrition, Alpino providing me all I need to support my career and physique.
Currently, I am collaborating also with the Goqii app, and I have more than 1 million followers there.
I really love my work, and I really feel that my contribution is significant.
I am trying to spread awareness about issues and also simple solutions to all those who are coming with any kind of questions.
Obviously, I've studied the topic of fitness in and out, but I still prefer a powerlifting routine to accomplish my strength and to look good and well-shaped.
My definitive guru is Boris Sheiko.
Mr. Boris is one of his kind. He's old-school, doesn't sugar-coat. I like it because his ideology is very simple – you work hard, you have it.
I appreciate that he's not selling himself to today's mentality of "all easy, all now" and he's very particular about the technique, explains why you have to do moves and exercises. It's something that doesn't happen that often in the gym.
I literally sleep with new results of any kind of researches about the physique, nutrition and anything in between.
⏱ Describe a typical day of training
---
I work with what I have, not what I wish for.
---
Since I am a DJ, I have only 4 days a week to workout. I train the whole body every time. I'm developing the strength of all the muscles simultaneously. That takes me 2 hours per session.
I don't do cardio, only heavyweights, max 4-5 reps and obviously 2'6 sets depend on what I'm doing. I start with kettlebell workout + just grab two plates and do all the other exercises with those, and I end with sets of deadlift or squats.
I usually have my vitamin C when I wake up, then I have my vegan breakfast, then my black espresso. In the gym, I just have my intro workout which I prepare personally at my house. Then, as usual, shower, lunch, and protein shake as a snack.
I don't eat many times because I just follow my body. If I'm hungry- I eat. I never would force myself. I keep my macros in check though.
In my fitness bag, you can always find a protein bar, amino acids, a lipstick, my flat boots and all I need to survive.
In the end, I'm not sophisticated.
So basically it's just me, plates, bar and kettles. No need for a fancy gym.
My motto is- I work with what I have, not what I wish for. But I spend all my money on my gym wear, so don't judge me.
👊 How do you keep going and push harder?
---
Life is not easy, it never was, but you can have enough strength to support yourself and who you love.
---
The gym is like my whole world, a part for me. I think it's the only place I feel is mine.
I relax my mind and don't take stress while I'm lifting. I had a really hard life, and I have been in a dark place for a long time.
I'm coming from an alcoholic family and I've been witnessing all kinds of bad habits. And I was abused by my grandmother as she was the only one who wanted to shelter us.
I literally skipped childhood and teenage years just because I and my mom were poor, but I always found an escape in lifting or sport.
Life is not easy, it never was, but you can have enough strength to support yourself and who you love.
🏆 How are you doing today and what does the future look like?
Maybe that's why I am trying my best to help and support the Indian Fitness and Powerlifting industry or any sporting community as much as I can.
And since I have a good social media presence, I try to do the difference. I am trying to abolish some myths and also spread awareness about health, prevention and the right way of training.
I think not many people want to give something to a community or normal people. Some people seek just notoriety and riches instead of just try to help.
🤕 How do you recover, rest and handle injuries?
We, athletes, know, we can make a huge difference. We can teach people around us how to live better, improve and be happier. it is all about the attitude.
For example, just a basic share of information like- keep your back straight no matter what your exercise is, sleep a minimum of 7 hours, drink water, don't overeat, try to do blood tests every 6 months.
We take it for granted, while for others this might be groundbreaking news.
🍎 How is your diet and what supplements do you use?
Taking it the same way, I like to involve my followers, talking to them and give examples of my lifestyle, the diet should not be strict, but profiled.
I have 2gr of protein/1kg of bodyweight, plus I keep my carbs on the eye. But I make sure I enjoy the food, because the body and mind need to be satisfied, so you kinda substitute white rice with red, plain yogurt with greek yogurt and so on.
My diet mostly goes from vegan to vegetarian, but yes, I occasionally eat everything I really look at my blood results every 3 months.
I also make sure that I tag new things, I find about the researches, food, beverage on my stories, so then people can see that they can easily eat well and have their weekly macros requirements fulfilled.
I don't bulk and I don't cut through. I've seen too many people having heart attacks, fainting, etc. I am just really aware of my body, but I mostly have the same shape and weight towards the whole year.
I am not a big cheater, because my diet includes all, but in the right dosage for me. So, I might eat a pizza once in a blue moon but it's not necessary.
For supplements- and here I'm a spoiled brat because I like to have at least 5-6 different flavors of whey and same with amino acids and multivitamins. So, guys from Kong Nutrition and Fast n Up saves me on that side.
And yes, when I travel I can stay even the whole day without food, so I make sure my protein bars and sups are there to save me. I just don't like junk food.
Last but not the least, I'm totally alcohol and any other bad habits free, so the only thing that I really love is coffee, and yes, my espresso is the only drug for me.
Moving to my drugs, I love nice music in the gym, I really alienate when I'm lifting. I can blast hard rock as I can just listen to any dance hall, it doesn't matter as long as no one is occupying my fav spot.
I usually have a very resting bitch or angry face when I lift. But I also can't help to see that some people have no mercy too.
I really can't stand people to see waist trainers with belts 24/7 on them doing biceps curl on the smith machine. It's the ultimate torture.
And yes, traveling around the world gave me a view on people and if I will start to give examples of stupidity, I will maybe have to write a book. Worse, some people think that they arrived at the mountain top and you can't say anything.
👍 What has inspired and motivated you?
For the inspiration, I really look up in the mirror and I am trying to do my best. Nothing more. Not fancy, I know, but I just don't have any heroic soundtrack or book.
Just simple escape into weights and that works for me.
✏️ Advice for other people who want to improve themselves?
---
Customize. Adapt. Be innovative.
---
I would really like to say to everyone- fitness is not complicated, don't do it for Instagram, go there because you want to heal, you want to be better.
Don't do steroids, in 10 years after the cycle, no one will help you with bad skin problems, cancer, gyno, and other side effects.
Keep your back straight and please engage your core, don't sit in the gym, you're already sitting 24/7.
And stop to worry about how do you look, mirrors are there to check the form, it's not a vanity show.
And one last thing- in order to improve your muscle you have to improve your reading skills and do some researches.
Customize. Adapt. Be innovative.
🤝 Are you taking on clients right now?
As per me, I am consulting people online.
I am working with an innovative app, called Goqii, and I'm interacting with all my followers there.
I am having usually the same questions about the same problems, but I am trying to give more solutions possible. I know we are all different and one answer will never be ok for all of us.
📝 Where can we learn more about you?
You can find me always on my Goqii app, or Instagram under Olly Esse.
I'm also on Facebook and my website is ollyesse.com.