Interview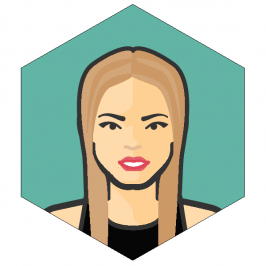 We talked with Kristyn Mahoney in October, 2019.
Stats
Kristyn Mahoneys Stats When We Talked with Her 💪

👋 Hi! Tell us about yourself and your training
Hey! My name is Kristyn Mahoney and I am 25 years old from Edmonton Alberta, Canada! I'm an Environmental Engineer and am very single haha!
I had played competitive sports growing up and I was in a very healthy household, so I was athletic and lean my whole life, up until university.
During university I gained about 50 lbs of fat and lost a solid amount of muscle after I quit my sports to study for my engineering degree. I sat in a desk most of the day but continued to eat the same caloric amounts I did while I was active.
Late in my second year of university (2014), it finally hit me that I was heading down a dangerous track of poor health and wellness, with exponential fat gained and little to no exercise most days of the week. I immediately started researching quick fixes and fad diets.
I would try everything from fat burners to wraps on my body, wanting the quickest way to lose the weight. The quicker I would lose the weight, the faster and harder I would rebound and catapult back. I was 170lb at this point, depressed, unhealthy, and feeling stuck.
My best friend at the time decided to show me some videos of animal cruelty, from the animal agriculture world. I had always considered myself a huge animal lover, so I scoffed a bit at her and was resistant to watch the footage.
Immediately following the videos and watching a couple documentaries (Forks Over Knives and Earthlings), I decided to go vegetarian.
After a year of vegetarian and losing about 10 lbs, I moved away on my own from home and went vegan overnight. Becoming more and more interested in the environmental impacts and my health.
I got into weight training, wanting to disprove the stereotype that vegans couldn't be 'fit' or 'muscular' as many, including myself originally, believed. I had a full two years of body recomposition, putting on muscle and losing fat.
I had a few amazing coaches between 2015 when I started my journey, until about 2018 when I finally decided to get serious. I signed up with a competition coach and began prepping for my first bodybuilding show.
Since October 2018, I have competed in five shows (WNBF, NPC, and CPA federations). Recently, on October 21st, I placed first overall in Figure and obtained my Pro Card with the WNBF (World Natural Bodybuilding Federation).
Bodybuilding has pushed my limits mentally and physically, and has taught me dedication, determination, and a whole range of emotions! I would never have learnt so much about my health and body without these competitions.
I am so grateful for finding this world and being able to push limits both physically and mentally!
⏱ Describe a typical day of training
I have a coach completely online that plans out my programs. I train six days a week, and during prep, I will do cardio three days a week at the beginning generally, up to six days a week towards the end of prep! This is also because I work a very sedentary job for 8-12 hours a day so my body needs that intensity outside the office!
I workout about 1-1.5 hours of weights and my cardio amounts are always changing, depending on my needs. Even though I'm entering a 'lean bulk' phase now, I still do a little bit of cardio to maintain good cardiovascular health and wellness.
I eat a moderate amount of protein, carbs, and fats, and am a firm believer that you don't need to 'bro science' it up with the protein amount! Keeping it around 0.8 g – 1 g of protein per lb of bodyweight is all that I strive for.
I have never struggled as a vegan to put on muscle and I would say my recovery time is exponentially better as a vegan than when I ate an omnivore diet.
👊 How do you keep going and push harder?
One of my biggest motivations is advocating the vegan movement without being 'preachy' a a vegan. When I first went vegan, I would bark up everyone and anyone's tree that would listen to me haha!
I couldn't believe there wasn't more people following the lifestyle! But now my favourite thing is when people learn I'm vegan after the fact and are blown away that a vegan can put on muscle and look and feel pretty great!
🏆 How are you doing today and what does the future look like?
My plan for the next five years is to keep growing in the bodybulding sport, compete as a WNBF pro and go to Worlds with the federation. I would like to get into the CPA/NPC world with figure but time will tell with this goal.
🤕 How do you recover, rest and handle injuries?
---
I listen very closely to my body as well for physical workouts.
---
I'm a firm believer in mediation and unwinding for the mind. Just like our body needs proper fuel and rest, the mind does too! Finding that meditation time and recharging in the way that suits you best is critical.
I listen very closely to my body as well for physical workouts. I know myself and when I just 'don't feel like it' versus 'I need this rest and recovery'. I normally tip toe across the line of pushing too much and having too little rest, so if I'm taking added rest I know its needed!
🍎 How is your diet and what supplements do you use?
As mentioned, I personally hit about 1g of protein per lb of body fat. Protein is the most satiating macronutrient so I keep this decently high on my prep for contests as well. My carbs fluctuate the most. I count macros and technically could 'fit in' cheat or less nutrient dense foods, but in all honesty my body craves the micronutrient dense foods.
I LOVE Buddha bowls and leafy greens. I prefer those and how I feel after eating them to greasy fried foods or sugary sweets. Not that there is anything wrong with fitting those into a healthy diet! I just always gravitate to the deep and bright colors.
In prep I get cravings but I normally satiate them in other ways, I make 'nicecream' with frozen cauliflower, half a banana, some frozen blueberries, almond milk, protein powder, and stevia. I make buddha bowls without as many starchy carbs and more greens and veg.
In my offseason, I generally eat the same things but with more carbs to play with I can change my recipes by adding in more banana to my nicecream and more sweet potatoes or quinoa to my buddha bowls! I track everything on My Fitness Pal and keep a log of my macros there.
👍 What has inspired and motivated you?
I love to follow vegan bodybuilders on social media such as Brian Turner, Nimai Delgado, Jon Venus, Torre Washington, and many others! I love showing what is possible on a vegan diet!
Honestly, most of my readings are scientific based, I love to read new studies on vegan diets and different nutrition and fitness. One of my main sources for information on new studies is Nutritionfacts.org.
✏️ Advice for other people who want to improve themselves?
It's all one step at a time. Set small goals! You can have a goal to 'lose 50 lbs' like I did, but then you need to set the action items smaller, or attainable. How are you going to get there? So for example, the goal could be broken apart as such:
Get to the gym 3x this week for weight training
Eat x amount of protein everyday
Track all calories no matter what I eat, all day
Etc.!
🤝 Are you taking on clients right now?
No clients or programming right now! Stay tuned!
📝 Where can we learn more about you?
My Instagram is kristyn.mahoney and I would love to connect and see you there!