Interview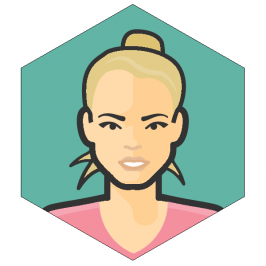 We talked with Belinda Norton in January, 2020.
Stats
Belinda Nortons Stats When We Talked with Her 💪

👋 Hi! Tell us about yourself and your training
Hey Bulk Hackers, my name is Belinda Norton and I will be blowing out 43 candles on my cake this year. I am originally a Brisbane girl but moved to the Gold Coast at the age of 19 to study at university.
I am a health and physical education teacher but also an author of five titles. My qualifications are vast with my Bachelor's Degree in Education–specializing in Human Movement and Health and Physical Education.
I have certificates in personal training, nutrition, and massage and also hold a Diploma in Marketing and love to learn new things daily.
I am a single Mum of two teens and work with my business blivewear.com, a blog helping families find their best health and fitness for a wellness lifestyle.
I have written five titles of books and my latest entitled- Fit Mama released in April 2019.
My overall training involves 45 minutes speed session to fit in the most qualified life for my family and myself.
I am one busy Mama like many and fitness needs to be achievable and enjoyable. This is why I wrote my books to help busy Mums find their best body.
I share the best and fastest family recipes and genuine secrets to living well after 40 on my blog.
My hobbies and sports include- Triathlon, Ironman Triathlon, and Mountain Biking.
My ultimate joy is swimming in the bluest oceans and my fitness lifestyle revolves around mobility and alignment.
I believe as we age, we must seek to create a sacred health habit in which the body is the vehicle to our overall life function.
⏱ Describe a typical day of training
---
Body wellness is also about keeping the body guessing and changing it up daily with a balanced program.
---
For a typical training day, my lifestyle around fitness is to maintain health and mobility. I believe the biggest game-changer for me was the food lifestyle and stopping the snack and excuse-mindset around food. I constantly as a busy Mum put myself last due to time management and the 'that will do attitude'.
A typical day starts with 30 minutes fast cardio of walking with run speed effort and it is added in on alternative days too.
This is a fasted cardio – it is the first thing I do daily and it has changed my energy levels. Everyone assumes that getting up earlier and going training before work and would make them tired. It is the opposite- it provides intense energy and clarity.
I take the kids with me on alternate days as they have training for their own sports.
The afternoon session is also an alternate program of HITT, weight sessions, and yoga.
I believe body wellness is also about keeping the body guessing and changing it up daily with a balanced program. The whole program can be seen in my Fit Mama book.
👊 How do you keep going and push harder?
---
Excuses are just excuses and they limit our growth in all kinds of ways
---
Motivation is found first in the depths of despair. We find or notice we have had enough or something trigger us to move out of our story of excuses.
I personally push harder because I enjoy the challenge of finding another level. I believe once we find the balance in our bodies we can lift. We see that excuses are just excuses and they limit our growth in all kinds of ways.
When I love motivation days, I hit the tunes louder and I may swap the session for a pure gym machines session and it seems to lift my mindset.
The training session is timed- I find when I set my timer, I know I will not waste a second fluffing around and before I start, I always know the session to be completed. These two facts ensure it is an effective training session.
The biggest challenge I have faced is to find guilt and scheduling my time to ensure that I can make the time to achieve something for myself.
As a Mum, we give and allow others to take our time slots. It is imperative that time is taken for health benefits including for massage and fitness.
🏆 How are you doing today and what does the future look like?
---
Effectiveness and efficiency is the way of the future for our bodies
---
The future is looking very bright as the effectiveness of the training and food regime pays off daily. I feel energized and my overall health is tiptop.
The goal for the next 5 years is to maintain alignment and mobility. I believe I am in need of more yoga as I have noticed my body beginning to show a shortening of the muscle.
In regards to the business- I believe helping others and sharing my knowledge is the key in the current world we live in, finding conscious ways to eat and not wasting time on incorrect training.
Effectiveness and efficiency is the way of the future for our bodies.
🤕 How do you recover, rest and handle injuries?
---
Stretch is key to overall health
---
I am highly energized and sometimes I struggle with the rest situation.
Currently, I have been on a limited program due to a parasite attaching itself to my hair follicle on my left hamstring. This was cut out and I have been left with a 3 cm open wound, which cannot be stitched due to further complications. This has forced me to rest.
I have had to ensure my fitness is remained by changing my routine and ensuring my food is always wholesome and nutrient-rich for the best recovery from antibiotics.
I am an avid yoga lover as I believe the lengthen aspects have changed my muscles and overall body shape.
Stretch is key to overall health and many refuse to take the 5 minutes but it is truly to difference-maker to all bodies.
🍎 How is your diet and what supplements do you use?
Food lifestyle is the most important part of health and fitness. It is imperative that you fuel your body with every meal.
I personally do not count calories or macros as it was found to be detrimental to my overall health becoming so obsessed with it mentally that, it affected my adrenal system.
This is a fact for many but I found fueling the body with only nutrient-rich foods, predominantly plant-based yet balanced and mindful, my body health exploded with energy, mood-enhancing, and overall optimal health.
I try to avoid supplements and use food as the supplier of all quality nutrition. I eat 6 meals daily being the portion of my fist.
As a tip, your fist is your measuring cup for food(no bigger, no smaller) and this also equates for our children. Their fist size is 6 meals daily. And that is all they need to eat to supply their body with a sufficient amount of food fuel.
I avoid dairy and red meat and eat portions correct to my body and drink two almond piccolos daily and love a couple of glasses of champagne at least once a week.
Balance and living well is the goal. I believe we need to stop the thought of avoiding, rather we need to be conscious of what we intake.
👍 What has inspired and motivated you?
My biggest inspirations are my kids and that I am their role model. I must teach them to look after their body. And my job as a health and physical education teacher, I am honored to be a role model to children daily.
This is how my blog started- I genuinely began helping children and then their parents started asking for help and my recipes and tips. From there I began writing a blog and the rest is history.
Helping women to achieve for themselves and their family motivates me. It is all about paying it forward and I am very happy to do it daily.
✏️ Advice for other people who want to improve themselves?
To improve yourself you need to start in that headspace and find out the actual reason- why?
The number one reason why everyone should improve health and fitness habit is that we have one chance and why would you want to live it ill or with injury or unable to do the basics in life. It makes no sense.
Our health is our wealth and we get maybe 90 years to have a real go! Today is your chance again to take it with both hands and say- YES! I am going to make this life the best I can!
🤝 Are you taking on clients right now?
My client base is always open for anyone to join in feel free to contact me via all avenues below.
Grab a copy of my latest book – Fit Mama.
📝 Where can we learn more about you?
You can contact me via blivewear.com instagram- @belinda.n.x or simple Google BELINDA NORTON.