Interview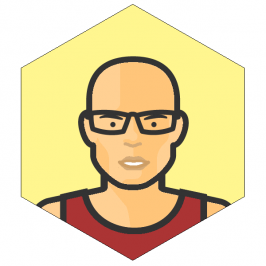 We talked with Deon John in February, 2020.
Stats
Deon Johns Stats When We Talked with Him 💪

👋 Hi! Tell us about yourself and your training
Hello, my name is Deon John and I am a 47-year-old Men's Physique Competitor from Montreal, Quebec, Canada and now reside in Calgary, Alberta, Canada.
I presently work for Air Canada as a Station Attendant as well as run my own Fitness company, Deon J Fitness as an Online Trainer.
I have been training for approximately 9 years and was influenced by my older brother to compete, with his advice, I did and won my first Physique competition and know I am looking to compete for one more time as well as train others.
The great thing about fitness is that not only does it make you look/feel good but it also teaches you discipline and goal setting.
⏱ Describe a typical day of training
Right now I am training 6 days a week for 1.5 hours/day and I focus on 2 muscle groups per day and hit them twice a week. I am presently in training for a BodyBuilding competition, which is different from Physique training.
I normally train alone but once in a while when I need a big push after plateauing, I call up one of my more experienced bodybuilders to get me over that block. Great way to learn new tips as well. 😉
How I prepare for training is key. I make sure that I eat a good meal of about 60-90 min before and eat a good protein-based meal within 30 mins after the workout. But the main preparation is actually before I even enter the gym. I believe that you should have your Mind ready for what you are about to do.
On the drive to the gym, I am already envisioning my workout, sets/reps, my exercises. Keep a backup exercise in mind also, in case the gym is full. I personally believe everyone should envision their workout before entering the gym.
👊 How do you keep going and push harder?
I have a love for fitness in general, when it comes to weight training, consistency is very key. That's what keeps me motivated plus seeing the results. 🙂
🏆 How are you doing today and what does the future look like?
My training at the moment is going well. I have just changed up my workouts to a 0.5, 3,0 tempo wherein I pause for a good burn of the muscles. I am training to compete in the Natural BodyBuilding, hopefully within 2 years from now.
It is always good to change up your workout routines and keep your muscles guessing/shocked. I do not think I would change anything from my fitness journey, there is so much to learn and the journey is a great learning lesson.
🤕 How do you recover, rest and handle injuries?
---
Always warm up your muscles before tackling your main sets.
---
Normally when I have injuries, depending on how severe. I try and treat it myself by warming up that particular joint or muscle and take my time doing the particular with accessory support (Tight wrist band, Knee brace). If it is an injury that I cannot control, then Physiotherapy it is.
Always warm up your muscles before tackling your main sets.
🍎 How is your diet and what supplements do you use?
My Diet is coming along slowly. I am presently in a bulk phase, I do 12 weeks bulk and 3 weeks cutting phase. I do this to give my body a break from the carb loading.
I am a tall slender person known as a Hardgainer. It takes me a while to gain weight because of my stature (Ectomorph).
It is very important to track your macros if you are looking for certain results. I personally use MyFitnessPal as my tool guide.
I normally use Whey Protein only for my supplements. It helps me with my growth. As for junk food, I normally eat clean. I will have an occasional chocolate bar (a href="[B003MJPYXY]">Mr.Big,/a>) or a nice pastry once or twice a month. 🙂
👍 What has inspired and motivated you?
Simeon Panda! He is one individual that has motivated me to keep doing what I am doing. I can relate to him very well, although I am not even close to his size.
I find that my body shape/definition is like his and I can see in him where I can potentially take my body, muscle wise. Watching his videos and following him on Instagram, he explains things to the point and keeps you inspired.
I have also had a mentor Matthew Park who has helped me with the financial side of the industry with training/coaching clients. It is great to get a feel for the whole process.
The best advice I have received is; Passion – Patience – Consistency.
✏️ Advice for other people who want to improve themselves?
---
I think it is also very important to come to the gym mentally prepared.
---
Take your time and know what it is you want from your body. Too many times people start with a goal and then change it after 10 days because a friend is doing something new or different. Understand that once you put your mind to doing a certain workout to achieve your goal, it takes time for your body to adapt to that workout.
I think some people do not use the proper form when in the gym. Proper form will get you the results faster and lower your injury rate.
I think it is also very important to come to the gym mentally prepared. Know what exercise you will be doing, number of sets, number of reps and know that you are there to attack that muscle. 🙂
🤝 Are you taking on clients right now?
I am presently taking on new clients. I mostly do Online Training. I have just finished with a New Year special wherein I was taking on 5 local clients and giving them a free session to get them back in shape with advice and what I call form etiquette.
There are great trainers out there and I believe that we all have a great purpose for wanting to see our clients reach their goals.
With Deon J Fitness, I am giving you my personal and competitive knowledge to you. I have a sporting background wherein I have competed in Basketball at the Semi-Pro level, goal setting, mental focus and motivation are key areas, I like to offer value to my clients.
📝 Where can we learn more about you?
You can definitely find me on the web through deonjfitness.ca and deonjfitness.com. My instagram is @deonjfitness.