Interview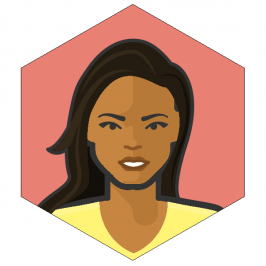 We talked with Denise Guidry in March, 2020.
Stats
Denise Guidrys Stats When We Talked with Her 💪

👋 Hi! Tell us about yourself and your training
Hello everyone, my name is Denise Guidry (42) and I reside in Hollywood,CA. I'm a bikini champion athlete, professional award-winning certified fitness coach, and model. I specialize in strength and core training (functional exercises), bodybuilding, and bikini competition prep.
Over the years, I have helped women and men reach their fitness goals and find balance in their life to incorporate a healthy fitness lifestyle.
I practiced what I taught to my clients and because of my dedication to leading a balanced life, I was featured in Southern California Life magazine 2015 issue, article "Balanced Lifestyles,Balanced Bodies", with my brother Stephen.
About 11 years ago, I started my fitness journey with strength training then later crossed over to bodybuilding in 2013 and incorporated it into my competition prep.
I competed in my first bikini show in 2009, taking 1st place at Muscle Beach in Venice, CA. Shortly after, I continued competing and changed my career from being a banker to becoming a certified pro trainer.
Years later, I took home my first National title in 2014 from Bikini Masters and a few more times winning in 2016 the National title in bikini and Bikini Masters divisions.
I have been an overall bikini champion four times. It's been a few years, but I'm happy to be back from a long off-season from tending to personal/business issues.
This year 2020 is my first year back in competition mode and I'm getting my groove back and striving for my IFBB Pro Card.
⏱ Describe a typical day of training
I make sure my competition prep is my first priority so I can give 100%. I prefer to train at Gold's Gym Venice during prep season to increase my focus and motivation.
I love training alone period, but while at the Mecca, I have had the pleasure of training with Charles Glass, from time to time. I am often busy working with clients and involved in Real Estate, so it helps to have an extended strong support system during busy times.
"I believe people make time for what they want to make time for." I consistently make time to train on-season and off-season because it is important to me.
Typically, I train 4/5 days a week. The days I train are not always the same because it depends on my schedule. I may even do just a 30-minute cardio session and abs, but I make it all work for myself each day.
My main focus on-season and off-season is always lower body. Therefore, I will do two lower body workouts twice per week, chest and back once per week, shoulders and abs once per week, and sometimes a lower body exercise thrown into upper body workouts.
During prep season, I also incorporate one HITT lower and upper body workout to lean down faster and save time in the gym. Cardio is usually steady state at 30 minutes after weight training sessions, however it will change drastically for prep, the closer I get into my competition.
👊 How do you keep going and push harder?
---
I learned the lesson that you can't give people what you simply do not have.
---
One of biggest challenges that I faced was a back injury in 2011 from a bad car collision.
I worked with my Sports Chiropractor, Darryl Jacobs, on my disc injury. I recovered quickly, but failure to stretch and incorporate injury prevention exercises into my training, during competition prep, eventually caused me to have more injuries including my back again.
Unfortunately, in 2013, I was wearing back brace as an elite trainer for Gold's Gym, though I had a reputation as an award-winning Bikini athlete, yet I couldn't quite live up to that.
I was determined to be better and stronger not just for me, but for my goal-driven clients. So, I made a decision to get better to do better and I came to a full recovery with CES training with Fernando Molina and PNF stretching.
During this part of my fitness journey, I also became very dedicated to foam rolling to recover. In addition, I learned a lesson, that you can't give people what you simply do not have.
I stay focused and motivated daily with visualization meditation and a health conscious diet. I also listen to EDM while I'm training.
I am often working in the morning hours so I make it my business to train in the afternoon hours. Motivation is the key to success. When a person tells me their fitness goal, I always ask for their motivating factor.
The reason that I keep going is because I have never forgotten what I came from over my entire life. The start of my fitness journey was a struggle and it also began with competition prep several years ago.
I didn't know that I was preparing myself for life with the discipline, diligence, tenacity, and focus that I had to develop and maintain.
🏆 How are you doing today and what does the future look like?
This year I am focused on competing again. Unfortunately, 16 months ago, I was diagnosed with fibroids. In the beginning, I experienced discomfort and discouraging moments, however I did my own research, pulled through it and I am better these days.
Now, I am living my best life. I am functional with it and comfortable. In addition, I have further plans for the future, such as giving birth, marriage, and the start of my own business brand.
My plan is to compete in July and continue moving forward this year. Since 2014, I have been working with my coach, Pro-Bodybuilder Dexter (The Blade) Jackson, a.k.a. Mr.Olympia 2008.
🤕 How do you recover, rest and handle injuries?
I am committed to the foam roller, stretching, and resting to aid in my recovery. I teach my clients to listen to their bodies. Your body speaks to you and will always tell you what it needs.
I always take two days of rest along with breakfast and dinner to be my more (clean) perfect meals. I also stay hydrated first thing early morning, noon, and night. Supplements I take are bcca and glutamine daily, though I maximize during prep season.
To effectively prevent further injuries, I maintain flexibility and keep my core strong with core exercises into my workouts. I get a massage at least twice per month along with at least one session of myofascial release per week.
🍎 How is your diet and what supplements do you use?
---
My prep diet is always low-carb and I use a scale to measure my food.
---
I tend to eat very simple meals and can eat the same thing for months because of my discipline. Generally, my diet is usually oats, egg white, nuts, flaxseed, yogurt, apples, strawberries, blueberries, chicken, cod, jasmine rice, and green veggies mostly.
During my off-season, I prefer fine-dining at least a couple of times out of the month and I'll eat a grass-fed lean beef burger at least twice per month.
For late night cravings during competition prep, I'll usually drink hot green tea with a teaspoon of honey. My prep diet is always low-carb and I use a scale to measure my food.
My supplement schedule is B12 vitamin first every morning. During breakfast I take a Multivitamin along with tumeric and curcumin. I take BCAA before and after workouts. Glutamine after workouts. I also increase my BCAA intake with water during prep.
👍 What has inspired and motivated you?
I am self-motivated and ambition, success, and dedication are the driving forces. I believe that when you are inspired a seed then becomes planted for your success.
The purpose of life is to live it and I'm often inspired by the lessons that I learn along the way.
In that, I'm always getting inspiration from hearing great sermons and lectures.
✏️ Advice for other people who want to improve themselves?
In the beginning of my Fitness journey, I was actually blessed to have, not only 1 brother, but 2 help me, in my competition prep, for my first National show Vegas and with earning my first National status. Lazarus Guidry and Stephen Guidry, still act as life coaches and mentors to me today.
My advice to anyone who is trying to improve themselves in the gym would be: Take it one day at a time, be patient with your body, establish a strong support system, and hire a Certified Professional Personal trainer.
🤝 Are you taking on clients right now?
Currently, I am taking clients. I love to work with anyone, within my skill range, who is driven and motivated.
I teach my clients how to train themselves and take care of their health so that they can become their best and be independent in their fitness journey. I am a teacher as well as a trainer. Unfortunately, not every trainer is a teacher.
📝 Where can we learn more about you?
Follow me on Instagram @denise_bikinifit. My website is deniseguidry.com