Interview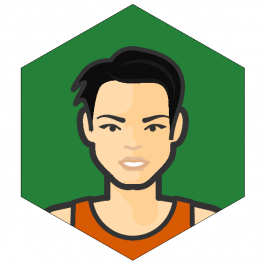 We talked with Csillag Sulyok in January, 2020.
Stats
👋 Hi! Tell us about yourself and your training
Hello, I am Csillag, a 40-year-old fitness lover. I was born in Hungary, however, I am a travel addict and have been living in many countries in the past years. I started going to the gym 20 years ago, and I am absolutely in love with weights. Sometimes, I train for a half marathon or so, I attend classes, but my main routine would be the classical weight training.
The reason why I love bodybuilding is because I get what I invent. Times, when I work hard, I achieve a super defined body. When I maintain "daily routine", I simply get a fit and healthy body. This one is getting more important for me, maybe by age lol.
⏱ Describe a typical day of training
---
I regularly change my fitness routine – the raps, the weights, the exercises, to continuously challenge my body.
---
Throughout the years, for me, the most important factor became to train for my own well-being and happiness. Even when I am travelling, I try to exercise daily, using some fitness apps and own body weight. I regularly change my fitness routine – the raps, the weights, the exercises, to continuously challenge my body.
To stay focused, I always train on my own and preferably do it first thing in the morning, and on an empty stomach. This way my body is rested, not busy with digestion, etc. I prefer to exercise about 50 minutes – rather intense, than being able to go on for hours. I always warm up and save enough time for stretching (at least 10-15 minutes).
Other than that, I start my mornings with a yoga stretching for about 20-25 minutes, and practice yoga in the evenings regularly.
I like to combine gym days with HIIT training at home. There are some periods in my life when I decide to go on a long distance running competition. Then my main focus is of course running, and I only do light weight training
👊 How do you keep going and push harder?
---
If we work hard, there is no way we won't see the result!
---
As I never trained professionally (except a few shows to raise awareness for vegan bodybuilding), my main motivation is to keep myself fit and healthy. So even days when I feel a bit down, I remind myself to get a 20-30 minutes done at home because I know how it makes me feel afterwards.
When I was preparing for the show, was much easier, as set up goals mean no failure to me. Sometimes it is difficult to get my gym gear and start to exercise, but once I'm there, it is more difficult to finish. So my advice would be for beginners: Try to do your workout always the same time of the day (I prefer in the morning), because habits are easier to follow.
The biggest challenge is to see myself objectively. Some days I just don't see any improvement in my body, so the ultimate advice is patience. There are days – especially for women – when our body stores more water or we may look a bit bloated – I am on high raw diet -, but keep in mind: If we work hard, there is no way we won't see the result!
🏆 How are you doing today and what does the future look like?
My main focus for the year 2020 is to buy a cottage, where I can hold retreats.
I still workout on a daily basis, but as I am on the road very often, I do not have any gym memberships at the moment.
I start my mornings with a yoga/stretching session, later I do weight training or own body weight training at home. In the evenings, I try to do some more yoga, to keep my body young and to calm my mind.
As far as fitness goals, I would like to run a marathon in the upcoming years, and keep the gym routine, but not on a professional level.
🤕 How do you recover, rest and handle injuries?
I experienced the best and fastest recovery happens on a raw diet. I keep a high raw, HCLF diet with intermittent fasting, and try to go to bed around 10 pm to ensure enough quality rest. Usually I sleep around seven hours.
I prefer not to take supplements, but to ensure, I eat enough greens, which is the best source of minerals and vitamins.
I regularly go to sauna for massage, even every 3-4 months to chiropractor. Thankfully, I did not have any serious injuries so far, probably because I focus on prevention, and this would be my advice to everyone: Avoid over exercising, take enough rest, mentally as well (meditation).
🍎 How is your diet and what supplements do you use?
I am vegan and I used to have fully raw periods, but in the past year or so, I am high raw, HCLF vegan. Since I follow HCLF, I don't count calories as it looks a healthy choice with enough carbs, protein, and impossible to gain fat.
In the past seven to eight years, I tried different diets within vegan, but I would say, this – with 13-15 hours intermittent fasting – is the most efficient for my body.
A sample day (raw) when I really kept focus on my diet:
8-9 a.m.: My "killer" cocktail: 1 lemon, ginger, turmeric, chili and some water (all blended)
11 a.m.: Green smoothie: 1 type of fruit and greens – smoothie
2 p.m.: Green smoothie: 1 type of fruit and greens – smoothie OR simply a big portion of fruit
4 p.m.: 1 Type of fruit and greens – smoothie OR simply a big portion of fruit
6:30 p.m.: Big salad (tomato, zucchini, cucumber, greens and some raw bread made of seeds)
These days, I more or less follow this diet, however, not so strictly with the timing and I include steamed veggies and/or tofu in my dinner. Every now and then I have millet or buckwheat in my salad.
I love coffee, but when I am following a healing diet, I opt it out, otherwise, I have one coffee every morning. I drink two to three cups of herb tea every day.
As far as fasting:
When I used to prepare for my show, I was on a low carb diet with a crazy amount of protein. I wasn't really knowledgeable about nutrition and I didn't understand, why I felt lack of energy at the gym, despite of the high protein intake.
When I dug into it, I understood, to digest the unnecessary amount of protein and get energy out of it takes a lot, and puts pressure on our organs. Plus, I was always starving.
Then I changed to HCLF, started the intermittent fasting, and I was always full of energy. I did try fasting for 30-36 hours every second week, and I could go to the gym and workout efficiently.
👍 What has inspired and motivated you?
I didn't really have books to motivate me, it was rather the improvement, what I could see in my body. Also, as the first Hungarian vegan bikini model, I wanted to have the best possible form. That kept me going, to show people, it is indeed possible to build lean muscles on vegan diet.
✏️ Advice for other people who want to improve themselves?
---
Save enough time for rest and focus on your diet.
---
Most importantly, always believe in yourself and never give up on your goals!
People tend to ask with how many weights you do this and that exercise. I don't like to compare myself as such. Not necessarily the bigger weights would give the better results.
Change your workout routine as well as the number of the raps and the weights. Save enough time for rest and focus on your diet. For me that means as a lifestyle, not a pre-competition diet. I mean, let's include cheat meals, of course, life is about to enjoy it. However, if one decides to live a healthy/fit life, has to change his eating habits.
I think going to the gym every day and /or spend hours is not really efficient. I prefer to do an intense 50-minute workout (plus warm up end stretching), rather than spend 2-3 hours there, because if I still have energy after an hour or so, that means, I wasn't working hard enough at the beginning.
I like to include cycling and running into my program, and in general to live an active life. For example, to walk instead of driving, do gardening, go dancing.
🤝 Are you taking on clients right now?
Not at the moment.
However, most family and friends I guess, didn't understand, how I never get bored about going to the gym. Most of them just find it boring, especially running.
What I had the most question about is my vegan diet – if it was hard to stick to it, and if I had enough energy for working out especially on raw diet.
📝 Where can we learn more about you?
Facebook: @Csillag Sulyok
Instagram: @raw_mocoka79