Interview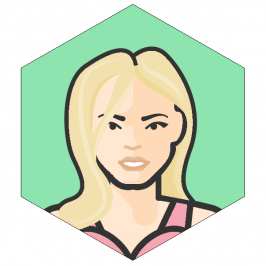 We talked with Carissa Joy Johnson (Monroe) in January, 2020.
Stats
👋 Hi! Tell us about yourself and your training
I'm Carissa Joy Johnson (Monroe), CSCS and WBFF Pro. I'm a Colorado native, and currently reside in Colorado Springs. I'm married to my amazing husband, Matt Johnson, a fire medic and competitive crossfitter, and I'm the mom of two adorable kiddos – Skylar Joy (3), and Jax Christian (11 months).
In addition to being a full time mom, I also work part time as an Administrative Assistant for the personal injury law firm, Negretti & Associates (serving injured clients in AZ, CO and CA – negrettilaw.com).
I grew up playing competitive year round soccer; which developed into an all-around love for fitness that I more seriously pursued in 2010 a few years after college and working briefly as a corporate accountant.
I earned my CSCS certification and began in-home personal training. My first competition I participated in was the NPC Natural Colorado. I attempted figure at the time and earned 2nd place in both novice and open categories.
In April 2011, I competed in the WBFF Show Fitness Atlantic, earning my pro card in the Fitness Model
Besides competing, I've also had the honor to life model for sculptor Timothy K Miller, modeling for such collectible figures as DC Comics Bombshell Supergirl figure, and Lara Croft for Sideshow Collectibles.
To add, I'm blessed to be a sponsored athlete and cover model and currently only rep for my absolutely favorite supplements, HMB, BetaTOR and Peak ATP as my time is limited with motherhood and work and time for social media is rare.
All supplements have helped me maintain and build lean muscle mass even in spite of my difficult circumstances (where I was literally on a couch for three months).
Peak and betaTOR have also improved my training session, allowing me to push harder, longer. I have no noticed significant strength and endurance gains while taking these supplements.
⏱ Describe a typical day of training
---
Kettlebells, slam balls and resistance bands are some of my favorite pieces of equipment for a quick but efficient workout.
---
My training regimen has changed a lot since pre-kid days. Before babies I would do push, pull and leg days with 1.5-2 hrs of weight training followed by 30 min to one hour of cardio (alternating HIIT and steady state cardio).
Nowadays, I hardly have time for a 30-minute work so nearly all my workouts are high intensity, combining strength moves mixed with a cardio burn. When I'm not pregnant or nursing, I'll take BetaTOR and Peak ATP 30 min pre-workout, then I'll bust out a quick, but challenging routine.
Sometimes it's a Crossfit style workout and other times it's similar to Chris McCarthy's HIBB (high intensity bodybuilding @mcfitmethod) routines, providing max results in little time.
My favorite (but it's very much love-hate lol) go-to moves are burpees of varying styles because they are super time efficient. I also personally enjoy pistols as balance and leg strength is something I never thought I'd have after my accident.
Kettlebells, slam balls and resistance bands are some of my favorite pieces of equipment for a quick but efficient workout. I also enjoy box jumps for the challenge since I couldn't jump for the longest time post-accident. My all-time favorite piece of equipment is the GHD. From GHD sit-ups to glute ham raises, I love them all!
If I have a rare moment where I'm not on a time crunch, I enjoy adding a cardio burn on the Stairmaster or elliptical.
When I'm in competition mode, I'll step up my game mostly by changing my diet and opting for low carb options. As I typically eat everything in moderation, reducing carbs and increasing my protein/fat intake provides fairly quick results as far as my physique is concerned.
When I have the time and especially in prep mode, my focus is hypertrophy because I tend to lose muscle pretty easily; so therefore, I'll stick to hypertrophy reps doing three sets of 10-12 reps of each exercise.
👊 How do you keep going and push harder?
I am a pretty driven individual so when I put my mind to something, I want to excel. My passion for fitness started early in life and I remember wanting a six pack in junior high so I would consistently do 100 crunches every day.
I didn't see results right away but eventually I developed abs. After committing to core work like that I've learned that results take time, but with persistence and consistency I can achieve my fitness goals.
Training isn't always easy to find the time and motivation, but for me, it is even better than therapy. I can think more clearly after a workout and have a peace about me. So, especially with kids, I've had to ask for help from others to watch the kids so I can workout or I'll get up early if I can manage to wake before the baby cries.
At times I've worked out with the kids and sometimes I have to remind myself that something is better than nothing when a workout gets interrupted especially since family is priority.
After deciding to pursue fitness, I felt unstoppable until May 2011, exactly a month after earning my Pro card, when my world was flipped upside down and I was involved in a major auto vs. pedestrian accident in which I was hit and pinned against a steel rail fence (my literal "living nightmare").
I miraculously survived, by the hand and grace of God, but sustained compound tibula/fibula fractures in both legs, in addition to a compound left ankle fracture.
I wound up with my life, but with an uncertain future and rods and pins in both legs holding me together. I was helpless, completely relying on others for everything at the time. I was in a wheelchair with high risk for infection and non-union with the fractures in my legs.
Although my legs were useless at the time, I would lift arm weights off the side of the couch because it gave me hope.
Finally, my bones fused in December 2011 but I wasn't willing to give up on my passion. I could barely limp around but was determined to test my physical limits since I survived the unthinkable and God had literally saved my life.
I've never experienced so much pain, frustration, and helpfulness but I fought and wouldn't stop in spite of what others said about "pushing" it, etc.
It's been a long road, involving countless doctors and more surgeries to eventually remove the hardware in my legs (late 2013) but even before I could solidly stand again, I stepped on stage at the WBFF World Championships 2012.
🏆 How are you doing today and what does the future look like?
---
My first goal is being the best mom I can be, and if time allows, I'd love to train for the stage again.
---
My training is going okay at the moment. I do wish there was more time in the day to train but being the mom of two young children, I'm trying to make the most of the time I have.
Finding a balance with motherhood, part-time work from home and training can be difficult, but I'm thankful for the time I do have to squeeze in a workout.
My first goal is being the best mom I can be, and if time allows, I'd love to train for the stage again. After nursing I've lost a decent amount of mass and would like to add more lean mass to my physique.
If I could start all over in my fitness journey, I wish I would have pursued it all sooner. I went to school for Accounting, but my clear passion is fitness so sometimes I wonder what I could have accomplished if I had started sooner.
🤕 How do you recover, rest and handle injuries?
If I'm honest, I tend to not rest like I should when I'm injured if I have any choice in the matter (unless my body completely "fails" me like when my legs were completely broken). I tend to over-work but I have learned the importance of rest.
Right now, my sleep and nights are pretty broken with nursing an infant every few hours, but I tend to perform my best when I get at least seven hours of sleep a night (which is an extreme rare occurrence) at this phase in my life.
When I'm not pregnant or nursing I supplement with HMB, BetaTOR, and Peak ATP. HMB has made a huge difference in preserving/gaining lean muscle mass, and BetaTOR and Peak ATP have helped improve my training endurance and recovery in some incredible ways.
In addition to the best recovery supplements, I enjoy a good deep tissue massage and also love the Hyperice Hypervolt to work out knots from training.
🍎 How is your diet and what supplements do you use?
My diet is all about balance when I'm not in competition mode. I don't deprive myself, but really pay attention to portion size and eating everything in moderation. If I want a high carb meal, I'll try to eat it post-workout, mid-day and eat a lighter, lower carb meal for dinner.
I enjoy Quest Bars because they really help satisfy my sweet tooth while getting some protein in. As mentioned before, I have a low carb strategy when I'm on-season and if I need quicker results I'll do Keto.
I don't typically have a "bulk" season as I enjoy being the same season year round, but I do tighten up my physique when it comes to competition. When I do go into hard core competition mode, I will include a cheat day to keep my metabolism revved up.
I confess, my cheats aren't "clean" but they help me to not give up on my competition prep. My go-to cheats are super cheesy pizza and dark chocolate ice cream with cookie dough and lots of fudge.
My favorite supplements of all time are the ones mentioned in my previous answer, scientifically proven, which are HMB, BetaTOR and Peak ATP.
I do enjoy some coffee pre-workout and I love the occasional skinny margarita. As mentioned before, for me, moderation and balance work great for my off-season physique.
👍 What has inspired and motivated you?
A friend believed in me pushed me to start "bodybuilding" and competing back in 2010. He helped guide me in the beginning bodybuilding days, and ultimately my family has been the best motivation. My family believed in me and had my back throughout my entire fitness journey.
IFBB Pro @jedimacemuscleifbbpro served as significant inspiration with her incredible work ethic and never settle attitude early on, and when I met my husband @mjmatt87 he challenged me and inspired me even further. As a Crossfitter, he's inspired me to get out of my comfort zone and I accomplished more after recovering from my injuries and surgeries with his help than I could have ever imagined.
Of course, Arnold Schwarzenegger, The Rock, CT Fletcher, and the Mr. Olympia competitors serve as incredible inspiration as well.
✏️ Advice for other people who want to improve themselves?
---
I truly believe consistency and persistence are key.
---
My advice: Make short term achievable goals as well as long term goals. Take progress pics and measurements because sometimes progress isn't obvious but with pictures and measurements you can be motivated when you see actual improvements.
Don't give up when you don't see progress, change doesn't happen overnight and there is no quick fix or supplement that will help you cheat the system in spite of what marketers would like you to believe.
I truly believe consistency and persistence are key. For me they've made a world of difference and I can't emphasize the importance of these two enough. If you have consistency and persistence down, intensity can be a huge game changer.
Adding HIIT (high intensity interval training) a few times a week can really help rev your metabolism. With core work, I find doing sets to failure at least a few times a week can help push you past a plateau. As far as diet goes, there are so many options so find the one that works best for you.
🤝 Are you taking on clients right now?
Unfortunately, no because with two young kids and a part time job from home — I just don't have time.
📝 Where can we learn more about you?
Best place is Instagram: @carissajfitness
My website isn't updated but it has some of my beginnings: carissajfitness.com
My story on YouTube: WBFF Pro & Fit Mom Carissa Johnson HMB