Interview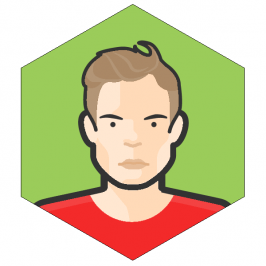 We talked with CaliMarco PT in June, 2020.
Stats
Hi! Tell us about yourself and your training
Opa I'm CaliMarcoPT!
I love to teach, help and coach people to achieve their fitness goals! Getting in shape is an amazing and empowering lifestyle decision that anyone can achieve.
I believe in finding the pleasurable side of fitness, and while there may be a sore muscle or two along the way, the amount of fun and levels of energy you will experience will far exceed the discomfort.
I speak English, Italian, Spanish and Brazilian.
Describe a typical day of training
---
I train and I can train everywhere, my body is my gym!
---
I train six days a week. I love to train in the morning just after waking up. I always skip breakfast so first thing I do is a 20-minute yoga/stretching routine and soon after that, I train (how many hours depend on the calendar of the day and how my body responds to the train). You can watch my YouTube video.
After many years of training, I have learned how to really listen to my body. I train and I can train everywhere, my body is my gym!
Usually I train alone but I love to train with a buddy and friends and, of course, I train together with all my clients… So, yes during the day I train many times!
In my fitness bag, there are always gymnastic rings, my loop bands, my wrist band, my calisthenics gloves, my kinesio tape, my glass water bottle, my food bars (easy sugar just in case I need), my liquid chalk… You can watch my YouTube video.
Cardio is for loser that have time to waste, I do cardio when I'm running to a gym, when I'm running to a client to another client, I'm always walking/running and I don't use car/bus and lifts…my cardio is just moving my body from point A to point B to point C, etc. You can watch my YouTube video.
The beAst way to train also in order to maintain results forever is calisthenics but I like to implement with power-building and weightlifting regarding my lower body because simply calisthenics is not good enough to train your legs/gluteus, etc. After that you reach a certain level.
As all the real good coach, my training log is just an old style paper log book where I write with a common pen day by day my training, exercises, weights, etc. No time to be wasted in apps and fancy electronic tools.
How do you keep going and push harder?
Movement is life and life is movement. You don't have another choice… if you don't use it, you lose it! Simply like that!
Training is my addiction! You can watch my YouTube video.
You can choose your addiction: Smoke, drugs, food, laziness…
I chose training as my addiction because it makes me feel happy and alive every day!
The secret is very easy to keep going on training forever: STOP TO THINK (today I feel tired, today I do not have time, maybe it is too much for me, etc.)
Instead JUST DO IT AND START TO FEEL and just do a step after another (I've put on my sneakers, I've put on my jacket, I'm walking to the gym, I'm inside the gym, I'm doing my first set, I'm doing my second exercises on my training program… and magically it's done.)
Do not think, just do it and feel great.
After a bad car accident they told me that I will never be able to lift my left hand again and I was scheduled for a delicate surgery with only 50% success.
I am a coach so I've coached myself and I did a one-hour swim every day, one hour physio, three times a week (but literally I was 24h doing every kind of rehab movement),
One hour gym every day and twice per day attached to a special nerve stimulator machine. Two weeks before my scheduled surgery my left hand lifted again and I have cancelled it. The human body is magic, never forget it!
How are you doing today and what does the future look like?
My training is amazing now and it is a journey that is for all my life.
My next goals is to publish training and motivation e-books and as well videos in order to reach as many people as possible and to pass to the young generation everything that I have learnt until now. Visti my website calimarcopt.com and Join Now my Newsletter to Get my Free E-Book ABC – CALISTHENICS.
I have started as a dancer at the age of 15 years old; if I will be ever born again, I will start doing gymnastics sooner.
How do you recover, rest and handle injuries?
I live with little injuries every day, I just move around my injuries every day. It is part of the game. I try to sleep as much as possible.
When I train very, very hard, I supplement with creatine monohydrate, ZMA to help me to recover fast during the night and that's it! Vitamin C every day!
My Protein promo code: MARCO-R847 and my Bulk Powders promo referral link.
How is your diet and what supplements do you use?
---
Craving is not good, you are doing something wrong if you crave.
---
I have tried everything in nutrition. I was hygienist, vegetarian, vegan, fruitarian, pescatarian and in my specific case (everybody is different and everybody needs a different approach).
I do not eat at all dairy and all its derivatives and pork meat and I eat all the rest. I have also tried a lot of different diet protocols and the beAst one (the most effective and easy to maintain forever) is the Intermittent fasting. You can watch my YouTube video.
Personally, I do 8/12 but I'm very flexible so every day I change a little my open eating window. Of course, I do the cheat day and I strongly recommend it to everybody (only one cheat day per week).
I don't drink tea and alcohol only occasionally during lunch/dinner with friends (red wine and rhum are my favourites). Coffee is one of the only two supplements that really works (the other one is the creatine monohydrate) so when I workout a lot I have coffee to boost my energy.
Anyway, if I have long sessions and long days I prefer guaraná (a real bomb of caffeine).
When attending social gatherings, simply, I don't eat. Eat to live, not live to eat.
When you set up and keep re-setting and adjusting your metabolism year by year you don't crave simply like that. Craving is not good, you are doing something wrong if you crave. I have my dark chocolate every night and my cheat day every week when I eat everything.
Here's My Protein promo code is MARCO-R847 and my Bulk powders promo referral link.
What has inspired and motivated you?
Bruce Lee pure legacy. And my love for people and the human body: the most perfect creation of the Nature. Best advice from Bruce Lee is "BE WATER"
Advice for other people who want to improve themselves?
Don' think. Just feel your body, your soul and always keep moving. Movement is Life ☺!
Sitting on the couch is just a slow dying process ☹
Are you taking on clients right now?
---
Together we set up realistic goals and together we change your body by changing your lifestyle!
---
Of course, I am taking and training clients. I train and I love to train outdoors, if you know how to do it you can train everywhere No Excuses. I also train a lot of clients via Zoom and it is a good alternative when your clients live in another city or country.
Book right now a free online consultation. Just click and choose your day and time.
I am simply the beAst trainer among all simply because I'm one of the older one and so I have a lot a lot of experiences… You cannot study on books how to be a coach, you have to learn day by day just working as coach with as many people as possible!
Just contact me to book a #1 Free PT session including:
body measurements
body fat composition
postural assesment
mobility test
strength test
Together we set up realistic goals and together we change your body by changing your lifestyle!
Common question: I want to lose kilos and kilos.
My answer: Stop weighting yourself on the scale and start measuring your waistline (because your waist size tells us how much body fat you have).
My clients get results just after our first meeting because "Together we change your body by changing your lifestyle!" !" and this is the only way!
Where can we learn more about you?
✔️ Instagram: @calimarcopt
✔️ Facebook: @calimarcopt
✔️ YouTube; CaliMarco PT
✔️ Website: calimarcopt.com
✔️ Inquiries: [email protected]
✔️ beAst Fitness Gear by @calimarcopt
✔️ beAst Fitness Clothing by @calimarcopt