Interview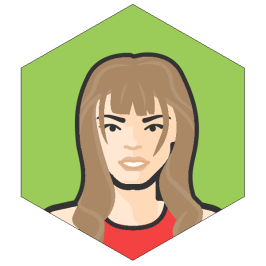 We talked with Raquel Ballesta in July, 2020.
Stats
Raquel Ballestas Stats When We Talked with Her 💪

👋 Hi! Tell us about yourself and your training
My name is Raquel Ballesta. I am the owner of Trainup Pole & Fitness, a pole sport and aerial disciplines school where I teach a multitude of activities such as pole dance, pole fitness, hoop and aerial fabrics.
I was born in Buenos Aires (Argentina) and when I was little, my mother enrolled me in classical dance and I practiced it for three years, but my true passion was acrobatic gymnastics and I ended up practicing the latter for four years until we had to travel to Almería (Spain ). This change was brutal for me, I was 14 years old and I had to stop practicing what I loved the most.
I continued with swimming and fitness until I discovered pole sport at 36 years old. It has been the best thing that has happened to me, so much so that in 2019 I got in Montreal (Canada) the silver medal in the pole sport world championship in the 40+ master category.
⏱ Describe a typical day of training
---
My training is accompanied by a varied and healthy diet, plenty of hydration and rest.
---
Currently, I am not following a rigorous training routine since I will not compete in the coming years. After three years participating in world championships, I need to rest and dedicate more time to my students.
I train three to four times a week, two hours per session and alternate days of intense work with days when I only work flexibility. In periods of competition, I train five to six times a week and divide my training program into three phases.
During the first phase, I work with more general exercises to prepare the body and mind. In the second phase, I work on the figures and techniques that I will use in the competition routine.
Finally, in the third phase, I unify all the elements worked in the second period increasing the intensity progressively until reaching the required in competition. Of course, I alternate strong days with less strong days.
My training is accompanied by a varied and healthy diet, plenty of hydration and rest. All this is essential if I want to perform in my sport.
👊 How do you keep going and push harder?
My motivation to play sports has always been present in me, I have always felt the need to do somersaults, I would not know how to explain it, it is within me. When I perform stunts I feel freedom, any problem I have suddenly disappears and when I finish training the feeling is gratifying.
If I am tired, I do gentle exercises like dancing with slow movements that make me flow and release tension or stress and this is incredible, because it recovers a lot. I am a healthy woman and I owe it to physical exercise.
🏆 How are you doing today and what does the future look like?
At the moment, the only objectives that I set myself are directed to the growth of my school. My training is closely related to the content that I offer to my students.
I have participated in three world championships for three consecutive years (2017-2019) achieving very good results and that satisfies me enormously.
Now what I want is to train without the stress of competitions, although it is possible that in the near future I will compete again.
🤕 How do you recover, rest and handle injuries?
I recently suffered an injury to my left shoulder. This has meant a stop in my training of practically six months since it was impossible for me to perform many of the movements that I need for the pole dance bar.
I have had to visit the physical therapist one time every 15 days, I have performed exercises with elastic bands to strengthen the necessary muscles. I have also continued to teach my students with great caution and now I feel much better. Little by little I continue training to regain my shape and return to the most intense workouts.
🍎 How is your diet and what supplements do you use?
---
Currently, I do not follow a strict diet but I try to eat healthy and varied paying more attention to carbohydrates before training and more protein after training.
---
In my first championship in 2017, I followed a diet of a nutrition professional specialized in high-performance athletes. The truth is that for three months I fulfilled everything that was ordered.
I achieved an optimal weight and a great increase in my strength, that was my goal. It consisted of a varied diet where all the food had to be weighed. That led me to become a little obsessed with how to treat food.
Currently, I do not follow a strict diet but I try to eat healthy and varied paying more attention to carbohydrates before training and more protein after training. I drink 1.5 – two liters of water and about five pieces of fruit per day.
👍 What has inspired and motivated you?
As I mentioned at the beginning of the interview, since I was little I felt the crazy need to always be doing stunts. This led me to choose a university career related to physical activity and sports. I loved studying this.
There are many people who have inspired me in my sport, one of them since childhood: Nadia Comanechi, for me, the best gymnast of all time.
Today, I follow the profiles of many pole dancers, they inspire me every day to continue learning new pole sport techniques, including @olena_minina and @bethany_finlay_pole_aerialist
✏️ Advice for other people who want to improve themselves?
When I started with pole sport, I was 36 years old. To some people this may seem late. It is true that the practice of certain sports is recommended at an early age and my advice is to start at the optimal time, but in my case it was not.
However, my age was not an impediment to achieve great sporting achievements since these were possible thanks to adequate training, constant over time and appropriate to my age. I applaud the care of the body in a healthy way and I reject any behavior that may threaten our own health.
🤝 Are you taking on clients right now?
When a new client visits my pole school, the first question he asks me is if pole sport is for them. This sport is recent in Spain and still generates insecurity.
At around the third month, they observe a significant change on a physical and mental level and that is when they realize what they are capable of achieving with a good training plan.
📝 Where can we learn more about you?
You can learn more about me by visiting trainuppolefitness.com You can also follow my profiles on Instagram @trainuppolefitness and @raquelballesta.polesport