Interview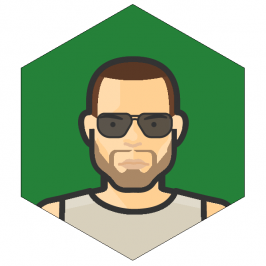 We talked with Rafael Santos in May, 2020.
Stats
👋 Hi! Tell us about yourself and your training
Hello, my name is Rafael Santos and I am 30 years old. I came from São Paulo – Brazil and right now living in Antalya – Turkey.
I am a circus performer and handstand exerciser. I also do acrobatics every day for about 4 hours. I was an acrobat gymnastic (Brazilian champion) and I already worked in a lot of places around the world.
I'm a single man and I am so much dedicated to my career. I love children but I still haven't got any.
I've been training since I was 11 years old when I started in the artistic gymnastic sport at school. I love to play games with my friends just for fun and when I have time, I like very much to dance!
I adore doing exercises all day for many hours until I feel very exhausted.
My friends love training with me because I can help them to hold their bodies upside down and every day, I say to many people, not just my friends, that stretching is really important in a workout. Why did people forget that?
⏱ Describe a typical day of training
No pain, No gain, No more. I stopped sacrificing my body when I had found a way to get results without pushing my body to the extreme!
I split my routine day in 3 parts: warm-up, workout, and stretching. I train 6 days per week for about 4 hours per day.
My weekly training is composed of 3 days of strength and 3 days of cardio. This program gives me everything that I need (power and flexibility) and on day 7 (last weekday), I just relax.
When I'm on vacation, I search and test new kinds of exercises and modalities to refresh my train routine.
Most of the time, I train alone but sometimes I get company from my friends and we have a lot of fun together.
Every day, I bring with me anti-inflammatory ointment just in case I need it.
My favorite practice is handstand exercises.
👊 How do you keep going and push harder?
---
Circus practice is all for me.
---
When I'm tired or unmotivated, I remember who I am and who I would like to become. Doing this, I start to get a lot of power into myself and blood in my eyes. Just a joke.
I think we should love what we do, to keep going for a long time and getting better each day. Circus practice is all for me.
During the season, I live alone in the hotel and my family stay in Brazil waiting for me while I travel around the world.
That's the hardest point for me. I miss them so much.
🏆 How are you doing today and what does the future look like?
---
I'm sure that consistency is the secret to success!
---
Nowadays, I'm training less than usual because I am in quarantine here where I'm living.
Calisthenic is a trend that excites me a lot. I believe that it's a future fitness practice. I try to keep doing handstands for a long time.
Of course, I can improve the kinds of exercises that I do but in the same niche – acrobatics. I'm sure that consistency is the secret to success!
Last month, I started to create a new contest for my Instagram followers.
Yes, I'm teaching handstands on my Instagram. You're invited to check my Instagram profile and join me there. There is a lot of advice, especially if you're young yourself.
🤕 How do you recover, rest and handle injuries?
When I hurt my body and start feeling pain, then I stop to do all kinds of exercises. It's really important to pause your body and listen to it and respect it!
Depending on injuries, I rest one or two weeks. But I don't return to training, if something is wrong with my wellness.
I love to sleep very much, about 10 hours per day. When I sleep as much as I can, I feel as if I'm giving time to my body to recover itself.
I also use BENGAY ointment. It's a famous anti-inflammatory in Turkey.
🍎 How is your diet and what supplements do you use?
---
The practice of fasting helps me a lot!
---
I'm doing a Cabala Diet (21 days duration) and I'm really trying to be a vegetarian person, it isn't easy but I'm trying!
NO SUGAR, NO SODA, and NO FAT. I like to eat everything with balance. We should have a balance in everything in our lives.
I prefer not to have a cheat day, I like to eat everything as long as I know what each food will bring benefit and no harm to my body's health.
An interesting thing that I like to share is that I do fasting. To some people it may seem tacky or even out of the question, but the practice of fasting helps me a lot!
The point is "Don't think about food, I eat a lot. Water is health". Works to me.
👍 What has inspired and motivated you?
Watching videos of very good circus acrobats and gymnastic athletes.
I like listening to music during my training. I always listen to FUNK or ELETRONIC music, and sometimes CLASSIC music to inspire.
My best teacher said to me: Be consistent to be good.
✏️ Advice for other people who want to improve themselves?
Looking for a good teacher. Don't lose your time with any teacher because each day is special and will never return.
I would like to invite you guys to check out CALISTHENICS. It's a trendy fitness in my opinion, it's a future exercise practice.
If you want something, go behind it and don't lie to yourself.
🤝 Are you taking on clients right now?
Yes! I have many online clients, I help them to improve their training with classes and advice. I'm a handstand teacher and have been doing this job for 15 years.
I've had a lot of experience in circus life and I'm really excited to share it with you. I'm sure if you do your best, in only one week you can see results!
📝 Where can we learn more about you?
All of you can find me on Instagram @paradademao.
To know more about me and my jobs, check my YouTube Channel.