Interview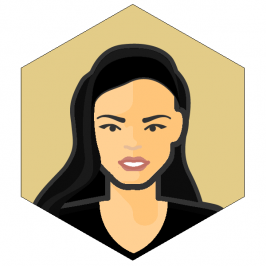 We talked with Paola Anastasi in March, 2020.
Stats
👋 Hi! Tell us about yourself and your training
Hi guys! My name is Paola Anastasi, I am 49 years old, I was born and Live in Rome, Italy. I have a 19-year-old daughter who's my biggest fan. I work in the medical field, but my real passion is sport in all its expressions.
I started at six years old with swimming, I continued with volleyball, water polo, running, rugby, women's football, fit boxing and prepugilistic with the master Andrea Carrabba. About 15 years ago, I tried to train with weight and love was born at first sight.
Besides sports, I am a model, actress and film producer. I love Latin American dancing, cooking, reading and travelling. I don't cooperate with any sponsor because every proposal I've had has never met my needs so I prefer to wait to find a pleasant collaboration.
⏱ Describe a typical day of training
---
My favorite exercises are squats, lat machines, leg curl and pulley.
---
Going to the gym is like entering my natural world, it's like giving life to my true disposition. Attending is daily because I train a different muscle group every day, taking care to alternate them giving them time to recover.
Rest is essential for muscle fibers because they have to recover the stress of training. Never forget the importance of the aerobic phase (step, bicycle, tapis roulant, running…).
In my gym bag, I never miss the abdominal band to protect my back, elastic bands for the knees and elastic bands. The key conditions for achieving excellent results are genetics, food plan and training.
About genetics you can not intervene, the rest must be programmed in a subjective way because you have to consider many variables such as basal metabolism, age, how much and how you train, what is the goal that you want to achieve
My favorite exercises are squats, lat machines, leg curl and pulley. Two or three times a week I combine cardio exercises. My favorite is step machine. Usually I train with my daughter and once a week with my athletic trainer.
👊 How do you keep going and push harder?
Normally, my motivation is never low because training gives adrenaline to my body and especially to my mind, indeed, rarely I am so much in a bad mood that I can not go to the gym.
Of course, there are rare moments when the body is too stressed by continuous and heavy training and it is very important to listen to your body to take a short break.
Luckily, my job allows me to have a lot of free time so I can grow my hobbies, dedicate myself to the family and of course train!!! My biggest challenge was to start competing when I was 49 years old.
🏆 How are you doing today and what does the future look like?
---
The next goals are to improve more and more to participate in competitions at the Italian and foreign level.
---
My training is going well now. In addition to the various photo shoots, last year I participated in my first race in the shape category, winning the podium and qualifying for the Italians. I won another podium in the bikini category over 40, wonderful experience.
All this was possible thanks to my athletic trainer Giulia Cima, a wonderful woman and an exceptional professionist, Miss Universe twice.
The next goals are to improve more and more to participate in competitions at the Italian and foreign level.
If I had to start my fitness journey again, I would not change anything because I started studying a lot, from postural gymnastic to high impact fitness, pump, functional, up to personal trainer. I have practiced many sports but now I have found what gives me the most satisfaction
You never stop learning because it's a constant search for improvement.
🤕 How do you recover, rest and handle injuries?
Injuries are avoided by performing every single exercise correctly, without distractions and using the necessary protections. It is essential to warm up the muscle group to be trained without using too heavy weight.
Stretching is equally important, two or three times a week for 30 minutes. But a distraction or fatigue can cause injury. It also happened to me in June 21019 with quite important consequences to the cervical and lumbar area of the spine.
I was almost banned by entering the gym for at least six months but it was not possible! I started with very low weights, paying attention to each movement and slowly I resumed my training.
However, the best cure to recover an injury is rest. It's very important to sleep because it's just the moment when the body recovers and prepares for a new workout. Sleeping is necessary to the body and mind.
I sleep more or less 6/7 hours a night and this allows me to recover to start a new day.
🍎 How is your diet and what supplements do you use?
My diet has been balanced for a long time, obviously it varies a bit according to the period in which I stay. Foods I usually need are egg whites, turkey, chicken, cod, tuna, salmon, brown rice, basmati rice, couscous and white melon.
I don't have a favorite brand about supplements. Normally, I use vitamin B and C, omega 3, aminicides and proteins. In the months before a race, I balanced all these things in a manic way to arrive at the previous week when the diet was strict.
Normally, I have a cheat day every 15 days but I have never exaggerated as I see many do. I usually make a full meal always paying attention to the quantities and then I start again as before! (height 175 cm, weight 63 kg).
When there are occasions when I cannot follow my diet, I try to eat low-calorie foods, no wine and no sweets. If I am in a friend's house, I take my meal so as not to interrupt my diet.
👍 What has inspired and motivated you?
What motivated me at first was my studies. I started with a separate theoretical and then entered the weight room and there every day was a discovery.
Make every movement perfect, be focused, feel the muscle work. You do not need to lift heavy weights, it is important to perform the exercise well!
The best advice that I was given was: You have to please yourself first of all, otherwise, you will never be satisfied by your daily sacrifices!
During training, I don't listen to music because it distracts me. While, in the cardio phase I like to listen to Queen, Latin American music, Santana, etc.
✏️ Advice for other people who want to improve themselves?
The first piece of advice I would give to those who want to improve their fitness is to have the awareness that they really want to do it because making this choice requires so many sacrifices and perseverance.
Then I would advice them to rely on a good personal trainer who cares first of all about their health… in this case on me, of course!!!!!
The strangest and stupid things I see in the gym are the wrong postures, men or women who lift heavy weights without taking care of the execution. Most people start training without warming up the muscle group to train.This is a very dangerous.
🤝 Are you taking on clients right now?
---
Miracles don't exist in the gym!!!!!
---
I certainly have many clients that I follow in the gym and online. It is very important that I am always present to answer any question even if it seems trivial. I'm a point of reference.
My greatest satisfaction is the enthusiasm they convey to me when they start to see the first results and this is the first step that gives them the strength to move forward!!!
Why me? Because first of all, I worry about the state of health of my client, if he/she has or has had injuries. I ask what his/her goal is and start by suggesting a food plan. Then I carefully thaw the most suitable exercises.
During the training, I am next to my client to check that he/she does not make mistakes. If you follow my advice perfectly, in 3/6 months you can see the first results. Miracles don't exist in the gym!!!!!
📝 Where can we learn more about you?
Instagram @paola_anastasi_
Facebook @paolaanastasinikita