Interview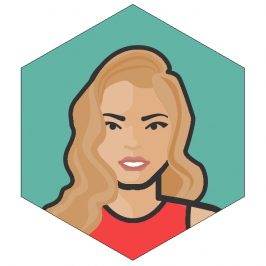 We talked with Nucia Freitas in January, 2020.
Stats
Nucia Freitas' Stats When We Talked with Her 💪

👋 Hi! Tell us about yourself and your training
Hi, I'm Nucia Freitas. I was born in Brazil and now I live in Switzerland. I'm in my 40s 🙂
I originally studied accounting but now I am a full time bikini athlete and a married mother of 2 children. I am also studying for my personal trainer certificate and already have some clients. I also provide posing coaching.
I don't really know exactly when I started with fitness. But about 4 years ago I started with bikini competitions and in my first year I became amateur Swiss Champion of my class.
That motivated me to do more and after several other international competitions I got my IFBB Pro Card at the UK Olympia 2019.
For 2020 I am now planning where and when I will compete in pro shows. I am currently looking for sponsors as at this time I don't have any strong partnerships.
Besides bikini fitness I also love to ski with my family in the Swiss Alps.
⏱ Describe a typical day of training
I train 5-6 times a week for 1.5 hours per session. This includes warm-up and stretching before I start lifting.
Usually I train like this:
Monday: Shoulders
Tuesday: Legs
Wednesday: Back
Thursday: Gluteus
Friday: Chest, Calves, and Triceps
Saturday: Shoulders and Gluteus
During off season I train heavier and focus more on hypertrophy for gains. I still do some cardio but less in order to maintain my weight because during off-season I also eat more.
While I have my program I still "listen to my body" and if it needs more recovery after a training (e.g. if I train Gluteus on Thursday and on Saturday again) I will let it rest and move the session to another day.
During on-season my training is less heavy with more repetitions, because the focus during the on-season prep is to lose body fat and try to maintain lean muscles. Also my cardio increases in order to lose body fat.
I usually train alone. On days when I want to push myself a bit more I do have friends join me or Marco Hilfiger, a personal trainer to assist me.
Prior to training right now I use C4 from New Millen pre-workout supplement, Olimp L-Glutamin, and Xtend BCAA's. After workout I use another L-Glutamin and a ISO 100 Dymatize Whey Protein shake.
In my fitness bag I have hand gloves, a bottle of water, elastic bands, headset for music, sneakers, and a towel. I mostly train at John Reed Gym in Zürich.
👊 How do you keep going and push harder?
I am usually very motivated to go to the gym as I love doing the competition. Going to the gym gives me the results that I like to see.
I have Body By O (Kim Oddo) as my coach that reviews my shape on regular basis and gives me hints on what parts of my body I have to improve on.
The pictures I take for those sessions motivate me as well as they make the results visible. Some of those I publish on Instagram stories for addition motivation of myself and others.
The biggest challenge I had was when my mom was not doing well health wise but I still had to prepare for a competition.
I was close to giving up the preparation but it was then actually my mother who encouraged me to keep going. That gave me an extra motivational boost to keep going.
🏆 How are you doing today and what does the future look like?
Today I'm focused on a new challenge which is the preparation for the pro-shows. It will be the first time that I compete in the pro league.
I also want to continue learning about personal training and nutrition and I'm thinking about starting my own business in that area.
🤕 How do you recover, rest and handle injuries?
Luckily I have never been injured. I try to avoid injuries by doing a proper warm-up prior to training with stretching.
I also use the Isocore training belt, NOT to make my waist look smaller but to give support to my back.
I also make sure I don't lift too heavy and pay attention to my posture during the exercise. If I want to perform 15 reps of an exercise but notice that I can no longer perform the exercise the way I'm supposed to I will stop.
Also, I do massages when I have pain but it's not really something I do on regular basis. I usually do foam rolling about 3 times a week, when I feel like doing so.
🍎 How is your diet and what supplements do you use?
I follow a diet that I work out with my coach. The diet is based on calculated macros that I need to consume.
During on-season training these are reduced and the diet becomes stricter. Right now I'm in off-season diet and I consume 1500 kcal per day.
I usually eat:
Breakfast: Eggs, Oat Meal, Apple.
After workout Snack: A banana with peanut butter and whey proteins.
Lunch: Chicken Breast or Beef with Rice or Sweet Potato and vegies or salad.
Afternoon snack. I usually do a pancake with oatmeal or with sweet potato. Another alternative is an omelet with rice waffles and some nuts.
Dinner: Usually I prepare a green salad with avocado, chicken breast.
Sometimes I'll have another omelet with spinach prior to bedtime.
On season depends a bit on my shape. Last time I started around 1300 kcal and then while it gets closer to the competition we start to cut the calories depending on how my body reacts.
Besides the supplements I mentioned earlier, I use vitamins C, E, D and Omega 3.
I don't have cheat days but I usually have a cheat meal once a week. I'm not really into junk food so that's not an issue.
I don't drink any alcohol but I do drink coffee in the morning and tea during the day. I only drink coffee with stevia sweetener.
👍 What has inspired and motivated you?
I think I motivate myself through my own passion that I developed for the sport. I also get inspired by other athletes on instagram that I follow or follow me and leave comments.
2 of my favorite athletes are Angelica Teixeira and Carina Marques.
Also because of my posts on Instagram I had people tell me that I motivate and inspire them. That in turn inspires me as well of course.
✏️ Advice for other people who want to improve themselves?
You need to have a goal in mind. If that goal is for example to become healthier and improve your fitness it probably means that you have to make changes to your lifestyle.
Also you need to be patient with the results and keep your discipline. Many times in January I see more people in the gym since they said they want to improve in the new year. In April they're gone.
I see many people in the gym that train too heavy and can no longer perform the exercises properly. Then they get frustrated when they don't see results.
🤝 Are you taking on clients right now?
Yes I am. I can do this personal or across the internet. I do have clients in other continents already that I coach and they are happy with the training results they are getting.
Time until the clients really see results is usually 6 months.
A common question I get a lot is "what should I do to increase my fitness". The answer is not easy but includes sitting down together, defining what goals are and identify adjustments that need to be made.
It also includes coming up with a workout plan and a nutrition plan.
📝 Where can we learn more about you?
I am mainly on Instagram at @nuciafreitas.
I also have a web-address nuciafreitas.com that in the future I will use for my business once I figure out what exactly it will be.