Interview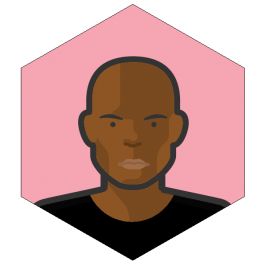 We talked with Michael Anderson in December, 2019.
Stats
👋 Hi! Tell us about yourself and your training
My name is Michael Anderson, aka Mike. I am 53 years old. I was born in Kingston, Jamaica but I migrated to Belgium 10 years ago where I now reside.
I am a personal trainer and a part-time model. I've been a personal trainer for 21 years since 1998.
I'm currently in a relationship but not married. I have 2 sons, the older one is 16 years old and the younger one is 10 years old.
I have played a role in a few movies such as, "One Love" a Jamaican romance movie with Keymani Marley (son of Bob Marley) as the main star, and the second movie was "Totenfieber" a German series with Belgian cast.
My major accomplishments are winning 3x World Championship for Belgium, 2013, 2014 & 2015 3x Vice World Champion, 2016 UIBBN Natural World Bodybuilding Champion, 2017 WNBB Natural European Bodybuilding Champion, 2017 WNBB Natural World Bodybuilding Champion, and 2018 WNBB Natural World Bodybuilding Champion.
I actually started sports at a tender age of about 10 years old. I did track & field which I ran until I was about 21. I retired and started to work in hotels and restaurants for a few years, then I became overweight.
Around 1993, I started weight training just for fun and in 2001 is my transition to bodybuilding. I started training because of being overweight and unhappy with how I look anymore.
Besides bodybuilding, I am also a fitness model and I play Table Tennis and Football sometimes.
As of this moment, I don't have any sponsors, I had 2 before but it didn't work out in a good way. It's just that you give your all but it's still not enough in return.
From my view, I like most about bodybuilding and fitness is that it actually gives me a self assurance of who I really am and it raises the level of my self-esteem.
⏱ Describe a typical day of training
---
Train hard everyday like there is no tomorrow because we don't know what tomorrow will bring.
---
Train hard everyday like there is no tomorrow because we don't know what tomorrow will bring. After all, health is wealth.
I train between 4-5 days per week for at least 1 hour and 30 minutes each day, but my training time varies around competition time wherein it was reduced to 1 hour.
Training time drop because the body has less energy and there's almost no fat, so we don't want the body to cannibalize on the muscle because of less fat.
I actually make my own program. At present, I train at Basic-fit Keyserlei because I work there and at Robby's Fitness Concept where I also give personal training too. It's only 2 minutes from where I reside.
I normally train alone but occasionally, I may train with a friend but not very often. I enjoy training alone and if ever I need a spot, I ask.
I am not a guy who believe much in supplements but I do take a few such as L-glutamine, BCAA, and CLA Core from Muscle Pharm, Joint Support from Performance Sport, and Vitamins & Protein powder from Flinndal. And usually, right after training I have my meal ready to eat, not so much into protein shakes.
My cardio regimen is riding my bicycle on a daily basis to and from work and some days I may do an extra 45 minutes cardio after my weight training, but on competition season I do 30 minute 3 days per week. My two favorite exercises are Back and Legs because they are more of full movement.
I don't use a pulse watch but I do keep my training log.
👊 How do you keep going and push harder?
---
Commitment is the key to success.
---
I always go to the gym, it may sound a bit weird but I never had a low motivation day because I set goals every year and in my book there is no place for looser.
I have managed to keep training for so long because it is my life, my kids are my first priority then my training and everything else is just extra.
My hack for improving in the gym is to always ask questions if you are not sure because we are never too old to learn. Commitment is the key to success.
I love to be a winner and it motivates me to push harder. After winning 3x World Championship title, that will be enough to keep me motivated to win a 4th, 5th and 6th world title.
As a personal trainer, I always set my hours when I train my clients so for my training time, it workout just fine.
My biggest challenge as a trainer is when clients come to me and want to fit in a wedding dress in 2 months and you have to work magic and get the job done, but I do love the challenge at times with my clients. On the international level, competition of Natural Bodybuilding is a big challenge.
🏆 How are you doing today and what does the future look like?
My training at the moment is going great because I am in preparation for the European and World Championship next year 2020 and have seen so much improvement, so I'm feeling great.
My plan for the next 5 years is to win 3 more world championship then I will continue to train and inspire others and give motivational speech. I'm not yet sure when I am going to retire.
My plan for reaching these goals is to continue training at my highest level with no room for excuses and continue living a natural life of bodybuilding.
If I could start over in my bodybuilding journey, the only thing I would change is that I should have started earlier doing this sport because I have found out that weightlifting is the main structure of all sports.
🤕 How do you recover, rest and handle injuries?
---
Train hard but train smart.
---
After 20 years of training, I don't get injured very easily but when I do, I try my best to train around the injury so I never stop training unless the injuries are very severe. My Motto is "Train hard but train smart".
I try my best to get 6-8 hours of sleep each day, some days are difficult but it works out. My schedule doesn't change much each day and I don't travel during competition season.
🍎 How is your diet and what supplements do you use?
I do different diet every year depending on my aim and gold especially my preparation for 2020. I took 2019 off to gain some mass and development because in 2020, the European championship will be in Belgium.
Most diet plans are for 3 months, my calorie intake per day is 3000 this year. Normally, I just do 2500-2800 so I can stay in shape for fitness or modelling job. I prefer to stay lean.
I do have a cheat meal once per week. Two of my favorite cheat meals are Grilled spare ribs with wedge potatoes and McDonald burgers, wraps and ice cream.
I don't have any problem about socializing out to party with friends because I don't drink and I eat mainly salads with steak. Most of the time, I choose the location to hang out and I remember there are also times I even took my protein shake along to parties.
I don't do fasting but during my diet, I never allow myself to get hungry. I eat every 3 hours, 6-7 times per day. I do 1 junk meal each week to control my cravings and eat kiwi, watermelon, grapefruit and pineapple which help me very well. I eat 3-4 pieces of fruit each day.
I really like to stay in shape all year but it is not such a good idea because you are more prone to injuries so I try to look my best.
I enjoy 2 cups of coffee daily. The first is the morning and second cup before training, because I don't like pre-work. My coffee is my pre-workout. I am actually allergic to too much caffeine but I really don't consume alcohol.
👍 What has inspired and motivated you?
---
Train everyday like it's your last because tomorrow is promised to no one.
---
My inspiration came from older bodybuilders but I don't have a specific one because I don't support the use of steroids and to my knowledge, most of the bodybuilders are using it.
I honestly don't need music to inspire me to train because I have a great love for this sport. Training is like a hobby that I enjoy doing every day at my best.
The best advice that I have ever received is to train everyday like it's your last because tomorrow is promised to no one.
✏️ Advice for other people who want to improve themselves?
---
---
To those who are new to bodybuilding and fitness, the first thing I would advise them is to hire a personal trainer with much experience because that would seem like the right thing to do.
I have seen so many individuals that are doing their exercise wrong. Experience is the key.
The strangest thing I have seen in the gym is when they hired a manager then he removed the safety bars and said that they are weapons.
My fun time outside the gym is spending time with my children because they are fun to be with and kids say the darndest things so I enjoy them.
🤝 Are you taking on clients right now?
I have 21 years of experience as a personal trainer and as of now, I am taking on clients because that's my job and I know how to satisfy my clients with great results.
You can see great results from anywhere between 3 months to 1 year, depending on clients' goals.
As a trainer, I need time to study my client's body and know how it will respond to different workouts and diet.
I really love to train real-life clients because you will have a chance to build great relationships better than what you will have with online clients, but I do train online clients also.
📝 Where can we learn more about you?
My website: michaelanderson.be
Instagram: @michaelanderson_pt
Facebook: @personaltrainermike