Interview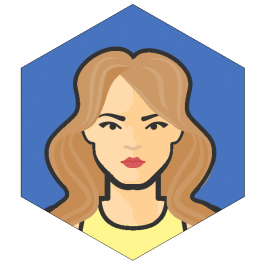 We talked with Maya Nassar Maalouf in February, 2020.
Stats
Maya Nassar Maaloufs Stats When We Talked with Her 💪

👋 Hi! Tell us about yourself and your training
My name is Maya Nassar Maalouf and I am 33 years old. I am a fitness entrepreneur, international fitness model champion, specialist in personal training, and sports nutrition, and also a mother. I used to be overweight and unhealthy, and once I started a healthy diet and going to the gym, I became addicted to this lifestyle.
I created an online platform called, Start Living Right, which consisted of a website, mobile application and social media platforms. A few years later, I opened a gym, which is located in Lebanon just outside of Beirut with the same name, and connected my online platform with a physical location.
I train between five to six times a week and alternate between weightlifting and cardio. Training is definitely a passion and a way of life for me. Once I stared going to the gym, it became an addiction and my goal was to help other people.
I started competing internationally and have won a total of nine trophies in bikini fitness and other fitness modeling categories.
⏱ Describe a typical day of training
---
I usually change my program every six weeks to keep myself challenged and motivated.
---
It depends on my goal and what I am training for. If I am trying to lose weight, then I usually do fasted cardio or cardio before having breakfast at least five times a week. If I am just trying to be healthy then I lift weights and do cardio only twice a week.
For cardio sessions, I run on the treadmill or use the cardio machines at my gym. Occasionally, I also like doing an uplifting class and especially love challenging myself with the INSANITY Workout DVD by Beachbody.
Weightlifting is always in my routine no matter what and I typically lift fives days a week. I usually change my program every six weeks to keep myself challenged and motivated.
I don't take many supplements but after training I like having a scoop of Whey protein powder mixed with water. My favorite brand is Optimum Nutrition.
👊 How do you keep going and push harder?
I always think of my goals and use this as my form of motivation. I think about why I want to do this and why fitness makes my life better, and this keeps me going.
I also relate back to the way I felt when I was overweight and compare it to a healthy lifestyle and this makes me realize that I never want to go back.
🏆 How are you doing today and what does the future look like?
All in all I would say I have reached most of my fitness goals and professional goals in the fitness industry. I have won nine trophies from competing, I have opened my own gym and appear extensively in the media as a fitness professional. In the future, I hope to expand my business and help as many people as possible.
At the moment, I am in the process of opening a 3rd branch for my gym and my dream is to expand around the Middle East and outside of Lebanon. I would also like to grow my online presence and reach out to more people via my e-shop.
🤕 How do you recover, rest and handle injuries?
If I am injured, I simply take a break and stop training until I am better. I try to get at least 8 hours of sleep a night and I always have one rest day per week. I lift heavy, but always make sure the weight is not too heavy and that I use the correct form not to get any injuries.
I don't have any tricks for recovering faster. I believe if a body is tired or injured, then we must rest for as long as is necessary to recuperate. This might even be up to a month.
I don't do any foam rolling or massage for recovery as my body is quite sensitive and I feel sometimes it makes the pain worse. I simply take time to rest, do light cardio or do some stretching.
🍎 How is your diet and what supplements do you use?
I follow a very conventional diet and simply eat according to my goals. If I am trying to lose weight, I decrease calories and if I am trying to maintain my weight or if I'm pregnant, then I adjust calorie intake.
I always track macronutrients and pay attention to overall calorie intake. I don't use any supplements except for protein powder and multivitamins during pregnancy. I eat clean all the time and very occasionally (once a week) have a cheat meal.
Since I started clean eating, I no longer have any cravings for sugar. I don't drink any alcohol and only drink water or tea (no coffee).
When I'm on a new diet, I do struggle with hunger but after 2 to 3 weeks my body adjusts and I adapt to my new diet. I measure my food at home and try to limit eating out.
👍 What has inspired and motivated you?
---
I stay inspired by thinking about my old lifestyle and comparing it to the way I feel now.
---
I read a book called, Burn the Fat, Feed the Muscle by Tom Venuto and this book really inspired me. The book covers everything you need to know and this book was my reference when I transformed my life and dropped five sizes.
I stay inspired by thinking about my old lifestyle and comparing it to the way I feel now. I stayed motivating by telling myself I never want to go back to the way I was and that my lifestyle is so much better now.
Setting goals also really helps me to stay on track. Having a goal that excites me helps me keep focus and helps me work hard towards something that will pay off once I reach it.
✏️ Advice for other people who want to improve themselves?
---
You can never fail in fitness.
---
The best advice I can give is to get started and not to give up until you are where you want to be. This is what worked for me. I started and kept on pushing forward and setting new goals each time.
You can never fail in fitness. If something doesn't work for you, try something else. If you are not seeing results, change your diet or your exercise program, but don't give up.
Also, there is no magic bullet to getting a fit and healthy body. The only way to see results is to diet and exercise, nothing else.
🤝 Are you taking on clients right now?
Yes! I have a gym in Lebanon where we receive clients in person and I also have an e-shop that offers online consultations as well as diet and training plans. A client will typically need around 2 months to start seeing results.
My e-shop can be accessed via startlivingright.com
📝 Where can we learn more about you?
Your readers can download my free mobile app by searching for "startlivingright" in their smartphone stores. My app has diet plans, exercise programs, advice, tools and information to help nayone with their fitness journey.
My app is entirely free and has also been ranked as the number one app by the Apple Store in Lebanon and is endorsed by the Lebanese ministry of sports.
Your readers can also visit my website startlivingright.com to access my personal website and my e-shop where they can work with me online.
I can be found on Instagram as @mayanassarfitness