Interview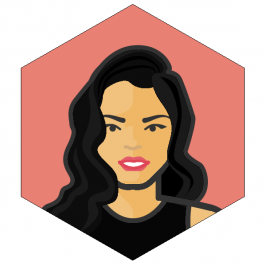 We talked with Martine Warmann in February, 2020.
Stats
Martine Warmanns Stats When We Talked with Her 💪

👋 Hi! Tell us about yourself and your training
Hey, hey, my name is Martine Warmann (36) from UK, Leicester and I'm a UKBFF Bikini Athlete, an Online Award Winning Trainer and a mum to my beautiful mini me, Imani.
I specialise in helping mums lose weight and get results in a healthy and sustainable way, and have now helped well over 10,000 mums worldwide to get fitter, leaner, stronger, healthier, and to improve their body confidence too.
I used to own a double award winning gym with my brother (Regional CrossFit Athlete @zackgeorge) and now work successfully with clients through 1:1 online coaching enabling me to reach and help more people from all over the world.
Formerly, I have a background in strength training and competed as a powerlifter winning a British and European championship title.
I was also on the hit TV show Ninja Warrior and most recently appeared as a featured trainer on the Channel 4's Sunday Brunch show too.
I switched from strength training to bodybuilding in 2014 and started my competition journey in bikini then. I competed in my first show called the UKBFF Stars of Tomorrow and placed 3rd. After that I got married, pregnant and started a family.
Roll on six years and I'm back competing. 2019 was my first year back, finding my feet again and 2020 is the year to make some gains and strive for my IFBB Elite Pro Card.
⏱ Describe a typical day of training
---
For me training and competition life is about balance.
---
My training is the 'fit it in whenever you can' style of training, which means as a busy working mum with limited time on my hands, I get the gym in and maximize my time every opportunity I get.
On average, I train 4/5 days a week. The days I train are different each week depending on my daughters schedule and work.
If I get 30 mins – I'll take it, an hour even better, a night off mummy duties: Gym, here I come! I just make it work and fit it in because it's important to me.
Lower body is my focus so I tend to do two lower body workouts a week, 2 x shoulders and back, 1x for chest & abs as well as different lower body exercises thrown into my upper body session, too, to get it all in.
I'll often combine an upper body workout with a lower body one to fit more in on the day and spend less days at the gym.
In terms of cardio, I do 20 minutes of steady state cardio at the end of each workout at present, however this will change and increase slightly the closer I am to a competition.
For me training and competition life is about balance. I often hear mums in particular get themselves into a rut because they are trying to do it all and when you're a mum things ALWAYS come up whether that be your little one is off nursery sick, or chickenpox is doing its rounds (my current dilemma), or child care has cancelled and you're stuck!
The important thing to remember is you are NOT alone. This is motherhood and there will be days when your gym session got missed or you could only do half of it. That's the way it is sometimes but instead of giving up because your day wasn't perfect — accept it and just keep going!
👊 How do you keep going and push harder?
---
Everything I do is for my daughter.
---
I get asked this question a lot and my answer is always the same. Remember your reasons WHY! Why are you doing it? What do you want to achieve and WHY?
The second you lose sight of why you are doing what you are doing, your motivation walks out the back door.
If someone says to me, "I want to lose weight" and when I ask them why they say, "I don't know, I just do!". Chances are they probably won't stick to a plan because their why, their driving force isn't strong enough.
When someone replies, "because I'm fed up of not being able to keep up with my kids and they deserve better" THAT is someone with a why and a driving force and is more likely to go all the way and stay on plan.
For me my why is simple. Everything I do is for my daughter. To show her what you can achieve if you put your mind to it, to build my business and inspire other mums, to look after my health, to follow and do something I love.
I advise clients to dip deep and find the reason why they want to lose weight or want to compete or even simply why they want to be healthier. To write it down, print it off, and keep it somewhere they can see it every day, where they can focus on it and keep pushing towards it.
🏆 How are you doing today and what does the future look like?
2019 was a tough year for me both professionally and personally. I competed a lot, felt exhausted, depleted and didn't place where I wanted in a lot of competitions.
2020 however is on track with lots in the pipeline.
I plan to compete from August on wards this year and unlike last year where it felt like I spent the whole year 'on prep' I'm spacing my comps out better therefore giving my body more rest in between comps and keeping me sane!
I have two new coaches (Nina Ross and Bradley Jackson – @nina_s_ross_ )whom I believe can help me go all the way too.
The goal is to compete at the Arnolds and win my pro card along the way too.
I'm up for Mumpreneur of the year award, too, which is something to look forward to and is very exciting.
🤕 How do you recover, rest and handle injuries?
---
Only YOU know what your body needs.
---
I'm a big believer in listening to your body and being in tune with yourself, therefore doing what is right for you. Only YOU know what your body needs.
I take two rest days a week off and try to workout Monday to Friday so I can relax over the weekend.
I make sure I eat well and stay hydrated, both of these help with recovery and I notice a massive difference when I haven't got in enough water alone.
I'm not big on supplements/vitamins – I take the odd natural, mostly vegan ones periodically. I tend to stick with too brands My Protein as they have a comprehensive Vegan Range and I'm also a My Protein Ambassador and The Vegan Supplement Store, and the two supplements I'd normally go for are a Vegan Protein and Vegan BCAA. I switch between both brands for variety.
I very rarely suffer with an injury, in fact I've only had one injury, which dated back to my Powerlifting days, however the second I feel the slightest unusual niggle I get a Gua Sha massage from the best in Leicester 'Hitesh the Healer' @hitesh_healer.
🍎 How is your diet and what supplements do you use?
---
What I eat during peak week and how much is dependent on how I'm looking at the time.
---
I am a very simple eater and can quite easily eat the same thing over and over again!
My diet tends to be oats, almond milk, egg whites, blueberries, strawberries, nut butter, white fish, potato, brown rice and vegetables.
I avoid meat and limit dairy too.
My supplement routine is simple too – I take a B12 liquid drop daily, occasionally BCAA's and even less occasionally a vegan protein shake although I prefer where possible to hit my protein from foods alone. I'm a non-meat eater and limit dairy so I always pick a vegan brand with good ingredients.
The only time my supplement/foods really change is during peak week, the week leading up to a competition.
Then, I have an increased amount of Vitamin C, Dandelion root and my water intake goes up gradually from two litres to six litres pre comp day.
What I eat during peak week and how much is dependent on how I'm looking at the time.
👍 What has inspired and motivated you?
My daughter always inspires me to be better and do better.
My brother (@Zackgeorge) who is a Crossfit Athlete and currently number 1 in the UK is a massive influence and motivator. He inspires me more than he knows!
I'm in the habit of listening to daily motivation too. This really helps. Every day, either first thing in the morning or when in the car I put on some of my favorites:
Denzel Washington has some amazing motivational clips, Fearless Soul (you'll find them on Spotify), and Abrhama Hicks are some of my favorites and most listened to clips.
✏️ Advice for other people who want to improve themselves?
---
Put your 'why' up somewhere where you will always see it.
---
Anyone looking to achieve anything first ask yourself: What do you want to achieve and why?
Put your 'why' up somewhere where you will always see it.
Start turning negatives into positive and listing to positive motivation/affirmation clips.
Find a good coach (anyone serious about their goals should get a coach to hold them accountable, keep them on track, give them a different point of view, and guide them in the right direction) this is for anything not just weight loss.
Follow ONE plan and stick to it all the way – stay consistent.
Reward yourself, give yourself some YOU time and rinse & repeat!
🤝 Are you taking on clients right now?
I am taking on 1:1 online clients at present although I have limited spaces so I can keep the 'personal touch' by being available for calls if needed and can reply promptly using the real time chat function in the app I use to coach clients.
I work with women only and specialize in helping mums lose their baby weight post pregnancy in a healthy and sustainable way. I work with those that are truly ready to change their lifestyle not looking for a diet.
A lifestyle change is needed if you want sustainable results. I steer clear of anyone wanting a quick fix or expect results to happen overnight. Results are worked for and consistency is key.
Each program I give to a client is tailored to them: Their schedule, where they like to workout from (home or gym), the time they have available the equipment they have access to if any and so on, it's a tailor made program for 12 weeks.
12 week is a good amount of time to start seeing lasting changes and should a client wish to continue working with me they can of course do so.
📝 Where can we learn more about you?
Feel free and go ahead and follow me over on Instagram @mumwarriorofficial
Take a look at my highlight real called 'Results' if you're interested in seeing before and after pics of women I have helped lose weight and changed their shape.
If you'd like a nosey on my website you can check it out here: mumwarrior.com