Interview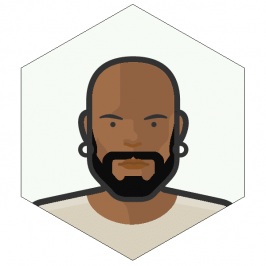 We talked with Lafropolitin Giorgio in April, 2020.
Stats
👋 Hi! Tell us about yourself and your training
Good morning! I am Lafropolitin Giorgio. I am 34 years old. I am a native of Western Africa. I am an actor, model and a fitness motivator.
I am a fitness enthusiast, the regular practice of sports has helped me to improve my capacities physically and mentally. I have started high-flying sports at the age of five years old.
⏱ Describe a typical day of training
I train vicinity three to four times a week by varying my diagramme of training, crossfit, MMA, running, swimming or yoga. My circuits training takes place in three stages, stretching, exercises heating and circuit training.
I like to train alone for wod CrossFit but in group for MMA.
You can find several objects in my bag of sports, skipping rope, gloves of boxing, protect tooth and frost of massage in case of pain.
My favorites are pomps, traction, burpee, crunch. I love movements very much in the weight of the body. The wod of crossfit is rather grueling but once you succeeded in going to the end it is really satisfied to have exceeded your borders.
👊 How do you keep going and push harder?
---
For my feeding, I follow advice of magazines like Men's Health or Men's Fitness.
---
I would take nothing but knowledge and I am persistently in search of a new circuit, of new movement and once again equipment. For my feeding, I follow advice of magazines like Men's Health or Men's Fitness. No one forces what I like to eat as I refuse to be a slave of an obliging method.
Last year, I have taken up a 1000-walk of the Montparnasse Tower to Paris to the ill profile of the children with cancer.
🏆 How are you doing today and what does the future look like?
At present, I have a job, which located in between Paris, capital of France and south, Canes Nice Monaco. My job is to give advice and make conferences.
This year, I started as a fitness motivateur for the committee of organisation of election for Miss and Mister Gabon France. I also have a job on a leading plan of a sportswear.
If I could turn back time, I should have shared my knowledge I have more with the world, especially with the African people.
🤕 How do you recover, rest and handle injuries?
For recovery, I do yoga and I go to spas for massages but if I can't do that, I will have massages at home. I take BCCA principally for recovery. My sleeping hours depend but let us say on average four hours.
🍎 How is your diet and what supplements do you use?
Thanks to the product of a mark of muscular building for complements food. I take BCCA to have contribution protein essentials.
I drink a small cup of coffee before training to improve concentration then after my workout I would eat cereals-based on dry fruits with some milk, and a red apple with a green of orange juice.
👍 What has inspired and motivated you?
---
My journey was not easy but I have persistence and I was patient.
---
As for motivation, I was always a fan of sports. I love basketball when I was more of a young person. I look up NBA stars like Michael Jordan, Ray Allen, Scottie Pippen, Vince. I also follow wrestling, WWE, and today MMA with the UFC. They push back borders and they have sports discipline.
I grew up in Africa before living in Europe. My journey was not easy but I have persistence and I was patient. And today, I am proud to have this course and it's my turn to inspire people.
✏️ Advice for other people who want to improve themselves?
The advice which I can give is the following:
Have an objective and settle.
Be patient especially because results will not come right away and it will be necessary to persist and to have your own routine.
It will be necessary to have someone like a mentor in fitness. This can be a sportsman, an actor or an artist and tell yourself: I want a body like his and to be held there. Then advance little by little.
I advice the full body workout and the cardio that you should not forget.
🤝 Are you taking on clients right now?
Currently, I work especially on films and exit of my next plans. And I am excited on the development of my mark of sportswear. I also take care of candidates of election for Miss and Mister Gabon France.
📝 Where can we learn more about you?