Interview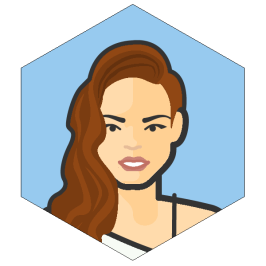 We talked with Jessica Bauccio in May, 2020.
Stats
Jessica Bauccios Stats When We Talked with Her 💪

👋 Hi! Tell us about yourself and your training
Hello! I'm Jessica Bauccio, I'm almost 22 years old and I'm from Italy. I recently moved to Milan, my dream city since I was 15 years old when I started to work as a model.
I remember the little me as a always super-active girl and for this reason I started to do sports since I was five.
I practiced ballet, roller skating, swimming, Hip Hop and I tried football, karate, basketball and volleyball… since I started to go to the gym when I was 16 thanks to my first boyfriend.
---
Discovering the gym was incredible.
---
Discovering the gym was incredible. I started to have a completely different lifestyle, I started to eat healthier and to feel proud about my progress in weightlifting (I never liked cardio).
All my friends at school started to ask me about what I ate in a day and I was so proud to share my new passion with all of them!
⏱ Describe a typical day of training
In the past two years, I completely changed the way to see my workout. I started to follow a specific diet and program with the help of a personal trainer who gave me all the skills I needed.
As I don't like cardio, I always preferred to go to the gym instead of working out at home.
Because of the Covid-19 situation and the following closure of gyms, I had to adapt my sessions. That's the why now I'm followed by my incredible personal trainer who's helping me to working out properly even at home.
I'm starting to like this kind of workouts, even if is more cardio than weight.
I like to train 3 to 5 times a week variating the exercises all the times. Usually my workouts right now last 45 to 60 min and I mostly like to train the lower body (if I go to the gym I don't go home after less than 1-2 hours).
👊 How do you keep going and push harder?
It's not always easy to find the motivation, but the thought that always makes me start is that no matter how I feel before the workout, after training I'll feel better for sure.
Another important thing to me is the music, that has to be super power (I have my own playlist on Spotify) and make me stay concentrated.
The biggest challenge I've faced so far is probably when I started to follow a new diet regime to come back in shape in two months in order to find a model agency in Milan!
All the journey was hard as I just came from an eating disorder period, but I was so proud when I could reach my goal!
🏆 How are you doing today and what does the future look like?
---
I'd love to improve my elasticity.
---
Today, I feel like I'm improving my self-confidence day by day and I'm finding the right balance between diet and workouts.
In the future I hope to gain more skills and maybe to start other techniques like yoga. I'd love to improve my elasticity.
If I could change something, I would talk with my younger self and say to her that it's so important to feed her body properly and to feel confident in her own skin. To do everything for her wellness first and not to fit in others expectations.
🤕 How do you recover, rest and handle injuries?
For me is very important to rest at least one or a couple of days every week to recharge and give my body the time to recovery naturally (I don't use any supplements).
To avoid injuries I'm always very careful about doing all the exercises right, like the position of my knees, arms, back and neck, and I always keep my abs strong while exercising.
I need to sleep at least seven to eight hours to feel good, but to feel more energic in busy periods I really need 9-10 hours of sleep!
Maybe this sounds too much, but I discovered sleeping is the best way to naturally recover my body when I feel weak and tired.
🍎 How is your diet and what supplements do you use?
---
Restrictions is never good for our mental health!
---
When I was younger and started going to the gym, I ate very clean: rice, chicken and vegetables were what I mostly ate everyday, but two years ago, as I started following a wrong and extremely low-calories diet when I began suffering from eating disorder.
After that period I didn't even know how to eat correctly even though I always used to have a perfect lifestyle.
I decided to search some help and to follow a nutritionist to reach my goal because I was still modeling and I gained weight, so I needed to come back in shape and to feel better about my body again.
Now I'm not following a specific diet but I'm eating healthy and I'm treating my body properly. Showing myself some love was the first step to acceptance and to improve the thought I had of myself.
Normally I eat clean most of the days, but I also need to eat what I love during the week like pizza, hamburger and sweets, because restrictions is never good for our mental health!
I don't use any supplement or energy drink (I normally don't drink coffee, I prefer green tea) because I prefer to take all the energies from the food I eat!
👍 What has inspired and motivated you?
What mostly inspire me every day is the love for my work and the hard work behind the results. It's incredible how strong is the mind behind a healthy body and a reached goal!
Most of the time when I reach my goals and think about all the journey, I think 'I can't believe I did it' because of the up and downs before the win! The most important thing is not, not to fall, but to wake up after every bad day.
✏️ Advice for other people who want to improve themselves?
What I truly recommend is to always follow someone who can teach you properly how to do all the exercises right and not to start by yourself.
Have some help during your workout, especially in the begining, will help you avoid injuries and will improve your motivation!
🤝 Are you taking on clients right now?
No, I follow my personal trainer! But if you want to know more about his program or my story and modeling hacks, you can write me on my social media!
📝 Where can we learn more about you?
You can find me on Instagram @jessicabauccio where I like to share my modeling life and sometimes some healthy recipes and workouts!
I always answer to all the questions I receive and I really like to talk and share opinions with my followers! Hope you'll write me and that you liked my interview!