Interview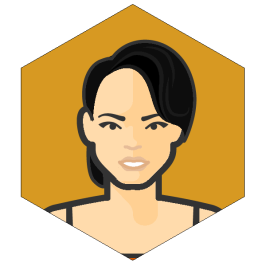 We talked with Danielle Natoni in January, 2020.
Stats
👋 Hi! Tell us about yourself and your training
Hey, My name is Danielle Natoni and I am 41 years young! I am married to the absolute love of my life Darren, who I met on the set of the INSANITY infomercial 9 years ago.
INSANITY is a HIIT training class that started as a home fitness program. For the past 8 years it has been a format that teachers could get certified in to teach in the group fitness setting in the gym.
I have two beautiful children from a previous marriage. Adrianna is 18 and Bianca is 14.
I am a former elementary school teacher turned into a full-time fitness professional and my husband and I live in Las Vegas.
I have always loved movement and fitness. I grew up as a dancer, and then after having my first daughter at the age of 22, I decided to move from dance to fitness to help me stay in shape.
Fitness quickly became an obsession for me, and in 2010, I began my career in fitness by getting certified as a personal trainer and group fitness instructor.
While I was in personal training, my real love was in group fitness. With my background in dance and performance, teaching classes set my soul on fire.
I quickly began getting certified in as many formats as possible, and over the years, I began immersing myself into not only creating workouts for my classes but also online as well.
I partnered with Beachbody and became the program director and format expert for INSANITY LIVE, creating and filming all the instruction contents for instructors worldwide.
I love cycling, especially on my Peleton. Teaching power yoga is also a top favorite for me, as well as any time I can incorporate dance or cardio hip hop into my routine.
There is no lane of fitness I don't love. Barre, kettlebells, battle ropes, CrossFit, HIIT—you name it, I have done it. I love training at home mostly, but will take it to the gym when needed.
I come to life on stage leading large groups through workouts, but also really love connecting through the screen via digital and on-demand fitness.
⏱ Describe a typical day of training
For the past 10 years, the majority of my training has been through Beachbody on Demand following programs from start to finish the way they were designed by the trainer since that is how I got my start in fitness.
I am featured in INSANITY THE ASYLUM VOLUME 2 and INSANITY MAX 30, so following these programs has always been at the core of my training routine, and still is.
In addition, I like to get in some kind of dedicated cardio whether it would be through cycling, or a long neighborhood walk to get in some natural Vitamin D.
On the weekends especially, I like to incorporate yoga or flexibility training to ensure adequate recovery as well as mobility improvements.
I just started training for my first fitness competition ever, so am incorporating some heavy gym lifts throughout the week. I typically work out alone, as I like to get in there and get out!
I love listening to audiobooks or podcasts when training so that I am working on my brain as much as my body. I do not believe in having an on season and an offseason.
My philosophy is to train for the sport of life. I am obsessed with movement and living my healthiest and best life and I do not apologize to anyone for that.
I am proudly obsessed with health and fitness. I am partnered with Beachbody, so I take our plant-based pre-workout. I energize myself every morning before I press play or start my routine.
In addition, I drink our superfood shake every day for lunch from Shakeology.
I use my Apple Watch to track calories burned during my workouts, though I am not actually concerned with calories— I just find the data interesting.
I wear the Oura Ring at night to track my sleep, as I feel sleep is the most important part of a well-balanced training regimen.
👊 How do you keep going and push harder?
---
A strong morning routine is the key to a successful day
---
For me, training is a habit. And the only way habits are formed is through consistency over time. I never rely on motivation to keep me going, rather I focus on discipline.
For me moving my body is no different than showering or brushing my teeth. It's a non-negotiable. I set out my workout clothes every night before I go to bed to start the habit triggered loop in the morning.
After I use the restroom, the first thing I see when I wake up is my workout attire, so without even thinking I put it on and get going.
I believe a strong morning routine is a key to a successful day, so after I get dressed I drink my pre-workout and read personal development and set positive intentions for the day. Once my pre-kicks end, then it's time to work out and let the endorphins follow!
🏆 How are you doing today and what does the future look like?
Each year my goal is to get smarter and healthier. How I train now versus how I trained 10 years ago is very different, as it should be.
As we change and age, our bodies require different things from us. And, my goal is always to challenge my body in new ways.
Two years ago that was by getting my 200-hour yoga certification, and this year that is by competing in my first WBFF competition.
What will next year hold, I have no idea, but I do know that my goal will always be to ever evolve and change with what my body needs and what the fitness industry is revolutionizing.
🤕 How do you recover, rest and handle injuries?
As I mentioned earlier, sleep is the most important part of my fitness routine. I make sure every night to go to bed with enough time to get at least 8 hours of sleep.
I wear blue-blocking glasses at night and we set our phones to night mode. When the sun sets, I reduce the exposure to blue lights at night. We sleep in a cold, dark room and we leave our phones outside of the room.
I keep my Apple Watch in airplane mode at night, but use the alarm set to vibrate without sound to gently wake me up, so as not to jolt my resting heart rate.
I see a chiropractor once a week to ensure proper alignment and to adjust my body as needed based on the previous weeks' training.
When traveling, my routine follows. I do my best to stay hydrated, get quality sleep, and make the best food choices I can.
🍎 How is your diet and what supplements do you use?
---
Living a plant-based life has me feeling the we are in the best shape of our lives.
---
For the past year and a half, we have been Vegan. We made this transition after spending a better portion of our lives with "Paleo".
We decided after some research, reading, and some deep thinking that we wanted to kick the tires on it, and so far we have no plans of ever going back. Living a plant-based life has me feeling that we are in the best shape of our lives.
In addition to being plant-based, we also eat gluten-free, as I discovered years ago that I have a high intolerance to wheat. I do not eat "fake" meats and stay away from processed foods.
I truly believe in a whole plant-based food approach. I tend to eat in an 8-hour window, usually having my first meal at 10 and my last meal at 6. I eat 3 meals during that time, one of which is my shake, Shakeology which is a Beachbody product.
I supplement with DHA and B-12, and often put hemp seeds or mushroom elixirs into my smoothie as well.
Close to 4 years ago we made the decision to cut out alcohol entirely, and I do not miss drinking at all. I do not drink coffee or tea either, trust me, I have power-packed full of energy anyway!
I can be a snacker if not careful, so I really try NOT to snack and just eat nutrient-dense meals that leave me satisfied.
If I am going to "treat" myself, I love dark chocolate or French fries.
However, after years and years of eating super clean, honestly my body can't handle major junk food so my treats are pretty clean. I do not set a day for treating. I eat something when I want to, and I don't when I don't!
👍 What has inspired and motivated you?
---
We, all are different and unique and have so much to offer to the world.
---
There are so many people that inspire me in the fitness industry for so many different reasons.
Sylvester Stallone is the person who have inspired and motivated me. He is my favorite actor and celebrity of all time, and his movies and work ethic have always been something that have pushed me to cover the distance.
As for other fitness influencers, there are just too many to list and name. I will just say this, I can find something motivating and inspiring in anyone and everyone.
We, all are different and unique and have so much to offer to the world. I do not think that there is no right way or wrong way to train and that everybody has a little something magical in them that we all could learn from!
✏️ Advice for other people who want to improve themselves?
It's the start that stops most people. I think that if more people would just start walking every day, or go to the gym and take a class, then each day would get a little easier.
What happens on the other side of fear?
Nothing! So you may as well walk into that gym, take that class, or run that 5K. Any movement is better than no movement, and over time, you will learn more and more, as long as you decide to become a student.
🤝 Are you taking on clients right now?
I am always looking to help more people. I only work with people virtually, and I typically only do this via my accountability groups tied to Beachbody on Demand and Shakeology.
📝 Where can we learn more about you?
If you want to connect with me, you can find me on social media at Facebook and Instagram.
You can also head over to teamfitandfunky.com to learn more about training with me virtually or doing what I do!