Interview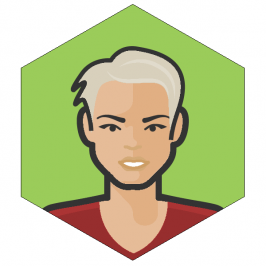 We talked with Anita Perry in January, 2020.
Stats
👋 Hi! Tell us about yourself and your training
Hi, I am Anita Perry. I live in Leominster, MA. I am an author, educator, yogi, and blogger with over 42 years in the health and fitness field.
I originally was the owner of Healthwatch Workshops which provided training and continuing education to aerobics instructors.
I have first introduced to yoga over 40 years ago when I was training to be a fitness instructor. I wasn't ready for the practice then, preferring hardcore aerobics and cardio.
But years of aerobic activity took a toll on my body, and I kept getting repetitive stress injuries. That, coupled with the fact that I was in a high-stress full-time job, led me back to my yoga practice.
For the last eight years, I have concentrated solely on YogaAnita which provides yoga, meditation instruction, and inspiration in the group, individual, corporate, and school settings.
I have a Master's degree in Education and teach reading full time to Grades K-6(ages 5-12).
I have also written several books, including Yogaminute and Yoga Wisdom: Reflections of a Practicing Yogi.
⏱ Describe a typical day of training
---
I do cardio three times a week and weight training twice a week
---
My personal practice starts with a daily yoga sequence, which includes stretching and positive affirmations to set the tone of the day.
I usually start the day with about 15-20 minute sequence which includes centering, meditation and a variety of poses. The poses vary to include different muscle groups.
I do cardio three times a week and weight training twice a week; combination of machines and classes; 60 min.
Four times a week, I teach a scheduled yoga class and have frequent additional workshops or private sessions.
👊 How do you keep going and push harder?
I have always been self-motivated. I know even when I do not feel like exercising I will feel better afterward.
Sometimes I am not in the mood to practice and that's when I know I need it the most. I try to become fully present, even when my mind starts to wander and practice the self-care my mind and body needs.
🏆 How are you doing today and what does the future look like?
---
My goals right now are to stay lean, flexible, and maintain lean muscle mass.
---
My workout has changed dramatically throughout the years and I know it will continue to do so.
My goals right now are to stay lean, flexible, and maintain lean muscle mass.
Every year I add to my business goals. I've successfully written two books; have been featured in articles and blogs; been on local TV; won national and international awards; and created an online video course. My goals for 2020 is to add to the online video course, retain current clients and take on a few new ones; and plan for more national exposure.
🤕 How do you recover, rest and handle injuries?
Again, I had to learn the hard way that rest is crucial for injury prevention and recovery, that is why I alternate cardio with weight training.
I alternate poses in my yoga practice to target different areas. I am a great believer in massage therapy and acupuncture to handle injuries.
I had many repetitive stress injuries, knees, hips, and shins.
🍎 How is your diet and what supplements do you use?
I tend to eat low carb, high protein. I use a multivitamin, fish oil, probiotics, Chinese herbs for menopause, and a daily drink consisting of spinach, aloe, Bodytech whey protein powder, and ginger.
I allow myself a treat (about 1 square dark chocolate) in moderation. I do not drink alcohol but love my morning cup of coffee. I drink herbal tea for medicinal purposes and at night.
👍 What has inspired and motivated you?
I grew up watching Jack LaLanne and exercised with Richard Simmons, Jane Fonda, Denise Austin, and Gil Janklowicz. They inspired me when I was teaching aerobics and step.
In the yoga world, my primary teacher is Diane Featherstone, owner of Frog Pond Yoga Center and Jay Shetty for spiritual motivation.
✏️ Advice for other people who want to improve themselves?
---
There is a pose for everyone.
---
I always tell my students and potential students that you don't have to be a certain size, a certain age or even in good physical condition to do yoga. There is a pose for everyone.
In my book, Yogaminute, I talk about how to do just that! Start off by educating yourself on the different facets of yoga. Then use a reputable resource such as Yoga Alliance to check out qualified, certified instructors in your area.
Call, message, or email the instructor first to find out about their style of yoga. Get a feel for their personality and whether or not you would feel comfortable in their class. Then get yourself there and try it out.
A good instructor will carefully explain and demonstrate poses and make adjustments according to your capabilities. If you and the instructor don't click, don't give up! Find the yoga and the instructor that fits you the best.
🤝 Are you taking on clients right now?
I do private sessions as well as groups. I coach and teach through my online courses and via Skype.
📝 Where can we learn more about you?
Follow Yoga Anita on Twitter, Instagram, and Facebook, and YouTube.
You can also follow me on yogaanita.com, and yogaanita.teachable.com