Interview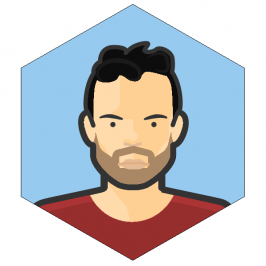 We talked with Alex Basso in October, 2019.
Stats
Alex Bassos Stats When We Talked with Him 💪

👋 Hi! Tell us about yourself and your training
Hello! I am Alex, I live in Florianópolis. A small island located in the south of Brazil.
With the opportunity to get a better life quality, I started to take care of my body and my health two years ago.
Now, I'm very proud to share with you the things that I have done during my journey to improve both my body and my health – and how I have a passion for physical exercises because they make me feel better.
In the photo below, you can see how I looked in January 2018. The second photo is one year later, in January 2019.
If you want to change your lifestyle, you will achieve it.
I train a lot, but when I'm not training I stay with my family, work, read books and sometimes go running in a public park.
⏱ Describe a typical day of training
---
I train in a Crossfit gym five times a week.
---
For me, a typical day of training is fun. I always listen to a good song in the radio, really enjoying it and then I arrive at the gym ten minutes early.
I arrive early, so I have time to organize all the things I will use in my workout.
I train in a CrossFit gym five times a week. The first thing I do is warm up, which is composed of the same simple movements. Movements like air squats, lunges, push ups and burpees (three rounds, ten reps for each movement). I spend about ten minutes warming up.
After my warm up, I practice specific movements for twenty minutes. I do so to improve technical aspects and aim at getting better movement and using the correct muscles for deadlift, clean, snatch, toes to bar and pull-ups.
Finally, I do an intense workout for around twenty minutes.
All this is a common day in a CrossFit gym. When I go there, the specific program has been made by the head coach in the gym. I usually follow that program and go for personal records for each movement.
👊 How do you keep going and push harder?
---
If I procrastinate and do not go to the gym I feel bad.
---
To maintain a very positive vibe and stay motivated, I always think in the results that I want to achieve.
If I procrastinate and do not go to the gym I feel bad. So, I have to wake up early. Eat breakfast, go to the gym and then go to the work.
Doing the right activities in the morning, I will feel better all day. I don't feel tired after doing exercises.
I need to keep a healthy mindset and do physical activities. I also have to improve aspects related to increase my mobility, for example, exercises like overhead squat are still difficult for me.
I want to overcome those difficulties. So, the challenges makes me keep going on this journey.
🏆 How are you doing today and what does the future look like?
Nowadays, I am very active physically and professionally.
I want to follow this lifestyle forever. Living like this is very good for me and makes me better professionally too. If I feel good with myself, I will do all things in a better way. For example, I'll do better at my job.
In the future, I intend became stronger and fitter. I want to be able to do all kinds of gymnastic movements like muscle up easily.
To do very well performed gymnastic movements and to be able to lift more kilos, I have to maintain a strict schedule of exercises and a healthy diet. It is a hard way to follow, but it will be wonderful.
Last year, I had participated in a Crossfit competition. It was very good for me, the environment of a competition was very challenging and it made me better. I was able to learn more about crossfit and improve some movements.
I hope to participate in a competition again.
🤕 How do you recover, rest and handle injuries?
As I go to the gym in the morning, I only spend one hour training each day. That means I have time enough to recover.
In the gym I pay attention to my posture to avoid injuries. I take care how much I increase my personal records for each movement.
Also, as we know a good sleep is fundamental for the recover process. I therefore usually sleep around seven hours each night.
I also only eat healthy food, which is essential for this process.
Coffee is good in the morning before I go to the gym. It works like a pre-workout.
During the day I drink a maximum of 0.3 liters of coffee or tea. No alcohol and no cigarettes.
🍎 How is your diet and what supplements do you use?
---
No alcohol, no sugar, and no cigarettes.
---
My diet is very simple, I eat a lot of vegetables, meat, carbohydrates, etc. I avoid eating bread, milk and industrialized food. Those things are not healthy for me. I do not feel good when I eat them.
I drink at least two liters of fresh water every day. I drink at least 500 ml during the training.
In the morning, after I wake up, I drink a lemon juice. Afterwards I eat a banana, an oatmeal pancake and I drink a cup of coffee without sugar.
After I have been to the gym, I eat a fruit like banana, apple or plum.
At noon I have a lunch and afterwards I eat another fruit. In the evening, I eat a smaller portion of the same kind of food I had for lunch.
No alcohol, no sugar, and no cigarettes. Healthy food only is the way to have a complete life.
In the market we have a lot of options. Many different flavors that are cheap to buy.
When I stay on a healthy diet and keep training, I'm able to maintain a low body fat percentage.
I don't use any supplements.
👍 What has inspired and motivated you?
My father died early because he did not take care of his body, diet and health. This is why I chose to become a better person and follow a healthy lifestyle.
Also, I had the opportunity to see some videos on the internet. Some of them were very motivational and with a lot of important information on getting a healthy lifestyle and following good habits.
✏️ Advice for other people who want to improve themselves?
---
When your body is great, your mind will be great also.
---
The main motivational thing is take care of your body, you live there. When your body is great, your mind will be great also.
Other aspects in your life will change too. You will be able to make more friends, get a better job, and fulfill your life together with amazing people.
🤝 Are you taking on clients right now?
I'm only taking clients over the internet. I can help with a lot of advice, examples of routines, diets, food recipes and with physical exercises that I have usually done myself.
If a client does not have a lot of money to spend going to the gym, I can teach different ways to exercise for free at home.
📝 Where can we learn more about you?
You can follow me on Instagram @alex_bass0, or send me an e-mail: [email protected]