Since the time of ancient Greece and Rome, beauty oils have been widely used in a variety of beauty treatments including massages, baths, and cosmetics. Commonly known as "fixed oils" or "carrier oils," beauty oils stay fixed on the skin and do not evaporate as fast as other oils. As such, they can be excellent for keeping skin hydrated and protected from environmental factors like UV radiation, and a must for everyone's skincare arsenal.
Until just recently, the use of beauty oils on the face was not popular due to the popularity of oil-free skin care. However, as natural products gain in popularity, so has the popularity of using plant-based beauty oils for your face. Some of the most popular beauty oils for skincare include:
Rosehip oil
Jojoba oil
Argan oil
Grape seed oil
Tea tree oil
Avocado oil
Marula oil
Squalene oil
Evening primrose oil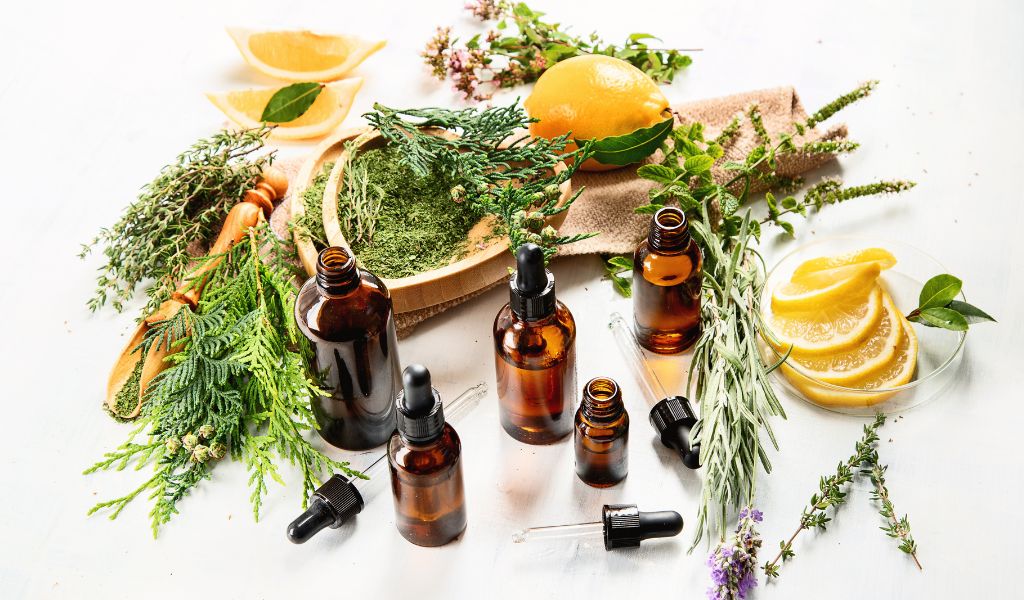 In this article we'll explore more about the benefits of these beauty oils and finding the best ones for your face.
How Beauty Oils Work to Improve Your Skin
Although certain beauty oils are more suitable for certain skin types, there are certain ingredients that can be found in these oils that are universally beneficial for all skin types. Though not all the ingredients below apply to all beauty oils, these are the main ingredients in most varieties:
Minerals – Minerals help brighten dull complexions, protect against environmental damage, encourage exfoliation, firm, and tighten skin, and balance moisture/oil production.
Vitamins -Vitamins have several benefits including repairing vital skin tissue, controlling acne, reducing lines and wrinkles, hydrating skin, and evening out skin tone.
Sterolins – Sterolins have several benefits including reducing age spots, repairing sun damage, softening skin, and minimizing the appearance of scars.
Oleic Acid – Oleic acid are instrumental in maintaining the softness, suppleness, and radiance of skin. It also reduces the appearance of aging such as premature wrinkles and fine lines.
Linoleic Acid – Linoleic Acid can help soothe acne and reduce the chances of future outbreaks. In addition, they promote moisture retention and wound healing.
Vitamin E – Vitamin E exhibit antioxidant activity which delays the signs of aging. Furthermore, it can repair and improve the appearance of damaged skin.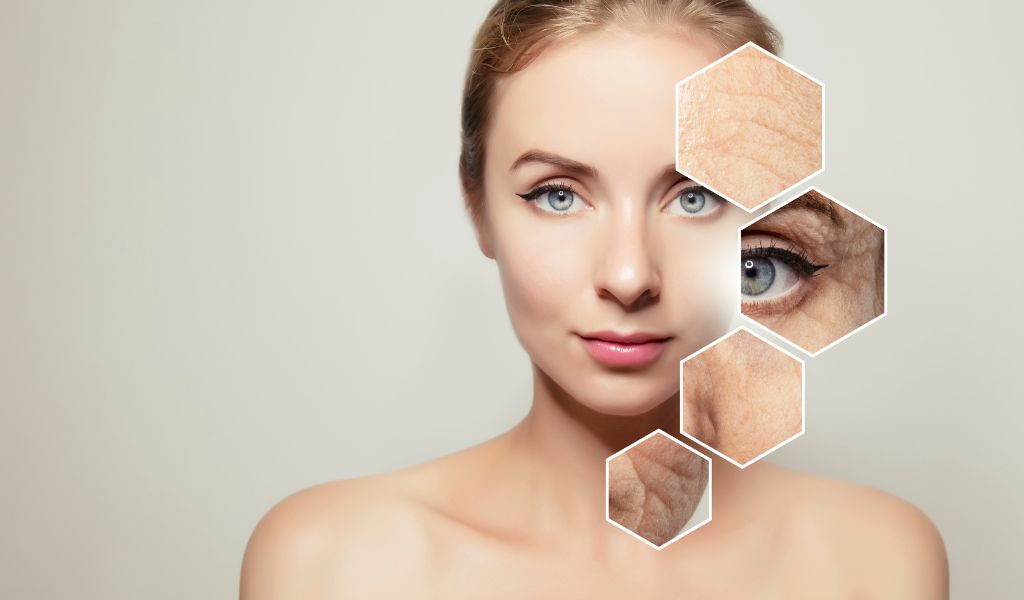 Lecithin – Lecithin is known to soften and soothe the skin, keep dry skin hydrated, and increase circulation to enhance the health of skin.
Phytosterols – Phytosterols have the ability to boost collagen production, promote the growth of newer and firmer skin, and reduce the appearance of scars and unwanted blemishes.
Essential Fatty Acids – Essential Fatty Acids produce and maintain the skin's natural oil barrier. They hydrate skin to promote a youthful appearance, protect skin, reduce water loss through the skin, and enhance skin's texture.
Selenium – Selenium slows the appearance of wrinkles, exhibits antioxidant activity, and helps ease uncomfortable skin conditions.
Medium-Chain Triglycerides – Medium-chain triglycerides offer intense moisture and eliminate harmful bacteria.
Palmitoleic Acid– Palmitoleic acid delays the appearance of premature aging, tightens, and moisturizes the skin, brightens the complexion, and enhances skin elasticity.
Knowing Your Skin Type
Before deciding what type of beauty oil to use on your skin, you should first know your skin type. If you aren't sure, here are a couple of techniques to gain some clarity:
Technique 1: Observe your natural skin
Using a facial cleansing cream or make up remover, remove your make up, pat your skin dry, and wait a half-hour or so. Afterwards, observe your skin. Look at your forehead, cheeks, and nose. If your skin appears shiny, this indicates that you have an oily skin type. If it appears flaky or tight, that's a sign that you have a dry skin type. If your cheeks aren't shiny but your forehead is, this is an indicator that you have a combination skin type.
Technique 2: Use a blotting paper
Pat your face with some blotting paper and then hold it up to the light. If only a little oil is on the sheet or none, this is a sign that you have dry skin. If you notice some oil on the sheet, this could be an indicator that you have combination skin. Finally, if the paper has a lot of oil on it, you are probably an oily skin type.
Finding the Right Beauty Oil for Your Skin Type
If you have oily skin, the tendency is to steer clear of products containing more oil. However, it's important to know that all beauty oils for the face are not alike and not all of them will clog your pores. In fact, there are beauty oils out there that are suitable for just about every skin type whether it be dry, normal, sensitive, or oily.
Not sure what beauty oil is right for your skin type? Here are some helpful tips to choose the right oil for your skin:
Nut Oils – Nut oils like macadamia, almond, hazelnut, and walnut are ideal for dry, sensitive, and inflamed skin because of their soothing and emollient properties. Some of key benefits of nut oils are their ability to stimulate circulation, facilitate wound healing, ability to maintain skin tightness/elasticity, and their anti-inflammatory properties.
Seed Oils – Seed oils like baobab, black currant, and borage are ideal for mature or prematurely aged skin because of their ability to repair damage caused by dryness. Some other key benefits include the ability to sooth itching and discomfort caused by burns and the ability to reduce the appearance of scarring.
Fruit Oils – Fruit oils like apricot, avocado, grape seed, peach kernel and olive oils are light in texture and moisturize without leaving a greasy residue. Gentle and nourishing, fruit oils are suitable for sensitive skin and have tremendous antioxidant properties that can help with signs of aging.
Essential Fatty Oils – Essential fatty oils like argan, babassu, and calendula are rich in anti-bacterial, anti-inflammatory, anti-fungal, and antiseptic properties making them ideal for hydrating and soothing itchy, dry, inflamed and acne prone skin. Other key benefits of these carrier oils include balancing essential fatty acid deficiency, balancing skin oil production, and balancing hormones.
How to Incorporate Beauty Oils into Your Skincare Ritual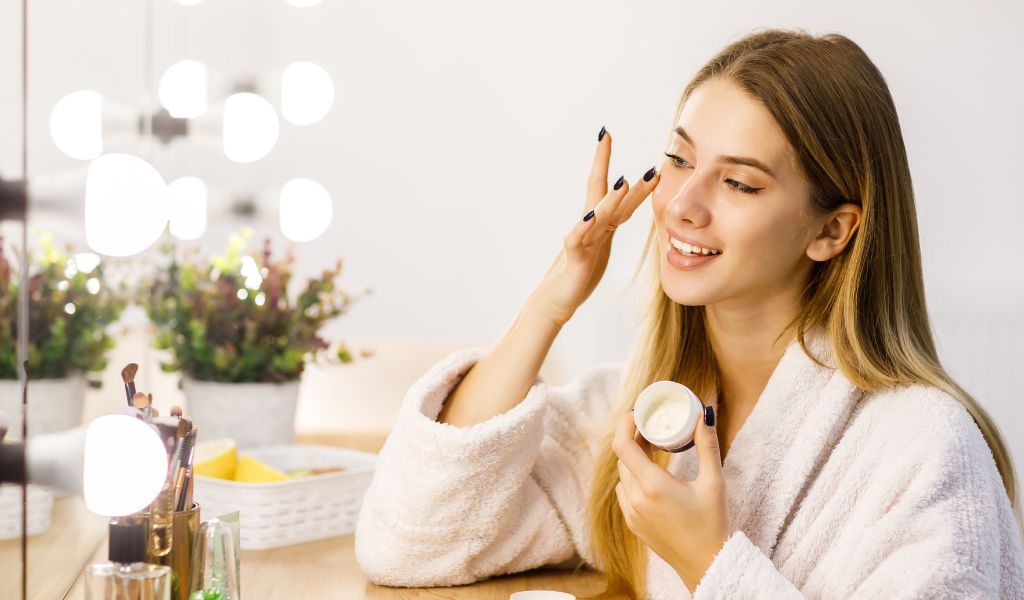 According to skincare experts, the best time to incorporate beauty oils for the face into your skin care routine is at night when skin is resting and recovering. In addition, using facial beauty oils when flying or when you must deal with dry air can be beneficial to preventing dehydration of the skin.
Still not convinced that using a beauty oil for your face is right for you? Here are some tips that will help you easily incorporate them into your skin care routine:
If you're using a lightweight or fast absorbing oil, this oil should be applied before you apply your moisturizer. If you're using a heavier or slow absorbing oil, this should be applied after you apply your face moisturizer to keep skin hydrated.
If applying a beauty oil directly to your skin sounds like a bit much, you can also opt to add a few drops to your favorite face moisturizer.
Want your foundation to appear more natural? Try mixing a few drops of oil to your favorite foundation. It will make your foundation appear smoother and more "skin-like."
Mix your beauty oil with a natural exfoliant like coffee grounds or sugar to make a gentle face scrub. This will gently remove dead skin cells while moisturizing your skin.
Try mixing your beauty oil into your face mask 2-3 times a week to add extra hydration to the skin, especially during the dry winter months.
No matter your skincare concern or skin type, facial beauty oils can strengthen, soften, and restore your skin health. So, give them a try today and reap the benefits of beautiful skin tomorrow.